Seppi Esfandi
Affordable Manhattan Beach DUI Attorney
Manhattan Beach DUI Defense You Can Trust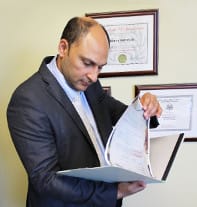 Whether you're facing a felony or misdemeanor DUI in Manhattan Beach, the Esfandi Law Group will offer you:
A consistent winning track record
Defense by a top-rated criminal law expert with more than 21 years of experience
Aggressive, creative, and effective defense strategies
Around-the-clock communication and availability
Affordability
Excluding legal fees, being convicted of a Manhattan Beach DUI will likely cost you upwards of ten thousand dollars. In addition, the California Department of Motor Vehicles (DMV) has its own (separate and pricey) administrative process for ensuring the post-DUI preservation of your California driving privileges. So, in addition to dealing with possible criminal charges and jail time, you must also (within ten days of the arrest) brave that quagmire known as the DMV. Not having capable legal representation can result in your losing your driver's license, even if you're completely innocent of the DUI.
The California Office of Traffic Safety [OTS] provides funding to local law enforcement for setting up surprise sobriety checkpoints in high-traffic-collision-rate areas in all Los Angeles Police Department districts, including Manhattan Beach. The OTS' "DUI Doesn't Just Mean Booze" program is intended to inform Californians that being caught driving under the influence of not only illicit drugs, but prescribed and over-the-counter medications can now result in the same severe penalties as driving drunk.
A few years ago, actor Vince Vaughn was (famously) arrested for DUI and disobeying law enforcement officers in Manhattan Beach. His attorney was able to have his charges reduced to misdemeanor reckless driving. After pleading No Contest, Vaughn was sentenced to informal probation, required to take an alcohol education course, and to pay approximately $1,700 in fines.
There are ways to dismantle questionable Breathalyzer, blood, or urine test results. There are ways to get a DUI arrest reclassified as a minor traffic infraction. There are ways to minimize the onerous penalties attached to DUI charges. There are ways to mitigate the harmful and ongoing effects of a DUI conviction on an individual's personal freedom and professional opportunities. There are ways to protect loved ones from the rippling emotional and financial consequences of a family member's DUI.
Being arrested for a DUI doesn't mean you will be charged with a DUI. Being charged with a DUI doesn't mean you will be convicted. The earlier an experienced attorney intervenes on your behalf, the better the outcome of your case will be.
Here are three things a DUI defense attorney can do to your charges:
Have them dropped – Now, while this is not easy to do, in some cases, your DUI defense lawyer may be able to get your DUI charges dropped before you even get to trial. They make this possible by getting key evidence thrown out. Since the burden of proof falls on the prosecutor, if the key evidence is thrown out, there is no case.
Have them dismissed – Your DUI defense attorney can get the case dismissed by finding flaws the prosecutor has during the trial. If your DUI lawyer can discredit the evidence enough, they can ask the judge to dismiss the case.
Have them reduced – While this is usually the last resort for your DUI defense lawyer, they can help you negotiate a bargain that will help get your DUI charges reduced.
Manhattan Beach, with its impressive Strand and high property values, is known as "The Pearl of the South Bay," and, like all pearls, has some grit in its history.
In the early 1900s, Bruce's Beach became the first beach resort in Southern California catering to Black Americans. The Ku Klux Klan violently harassed visitors to Bruce's Beach and in 1924 the city used eminent domain to seize land from the Black beachfront property owners. In 2021 California Governor Gavin Newsom signed Senate Bill [SB796], initiating procedures to make restitution to the descendants of those racially displaced beachfront property owners. SB796 states, in part, that:
"The true purpose of the Manhattan Beach Board of Trustees in condemning Bruce's Beach, as evidenced by historical materials, including those cited or discussed in the June 7, 2021, City of Manhattan Beach History Advisory Board Report that was adopted by the Manhattan Beach City Council at its June 15, 2021, regular meeting, was to shut down the Bruce's Beach resort because the Bruces and their patrons were Black. At the same time, the Manhattan Beach Board of Trustees enacted ordinances precluding the opening of any new beach resort in order to prevent the Bruces from relocating their business elsewhere in the city. As a result of these intentional racially discriminatory acts, the Bruces lost their land and their business, the Bruce family moved out of the City of Manhattan Beach, and the city immediately demolished the Bruce's Beach resort….The fraudulent appropriation of land from private persons in general, and especially on the basis of race, is against the public interest and denies individuals and communities the right to enjoyment, the right to own property alone, as well as in association with others, the right to inherit, and the right to control one's property."
The McMartin Preschool child sex abuse (hysteria) case happened in Manhattan Beach in 1983.
Last year, disgraced Hillsong celebrity pastor Carl Lentz moved to Manhattan Beach after having to leave his New York church when his adulterous affair became public; the monthly rent for his family's new home on The Strand is $16,000.
Since the early 1980s, when the Mothers Against Drunk Driving (MADD) movement successfully lobbied for dramatic increases in DUI enforcement, California DUI laws and penalties have steadily become increasingly stringent and expensive. In fact, California's DUI laws are among the strictest and most punitive in the United States.
Need an Affordable Manhattan Beach DUI Attorney?
Seppi Esfandi is an Expert DUI Defense Attorney who has been practicing for more than 20 years.
Call Now 844-776‑5291, for a free consultation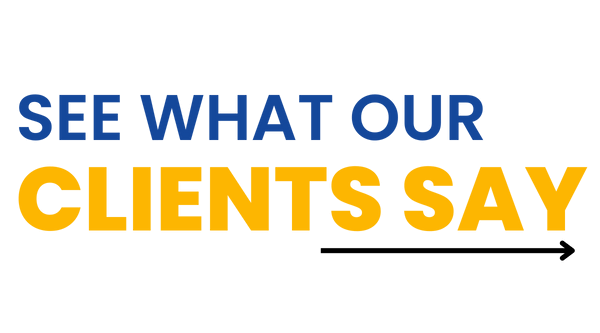 How to Win Your Case
We cannot stress enough that you read, understand and follow these 10 basic rules if you are criminally charged or under investigation: