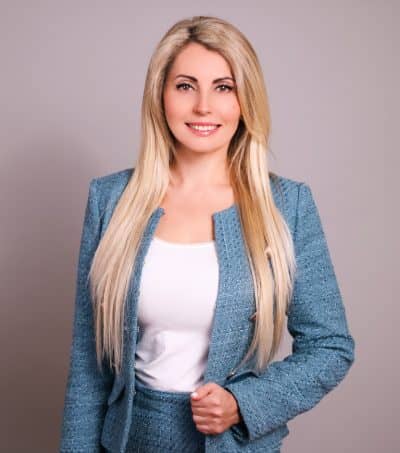 Hollywood Criminal Defense Attorney
Yuliya Kelmansky was born in Saint-Petersburg, Russia where she earned a law degree from Customs Academy. As a practicing attorney, Ms. Kelmansky began her career at the Customs and Border Protection where she was given the honorable designation of "Customs Captain" for her excellent case management, research, and writing skills.
Subsequently, she broadened her practice and gained experience in Criminal Justice and litigation achieving a well-rounded understanding of both criminal and civil law. She held positions where she handled extensive criminal defense and litigation proceedings for a multitude of clients. Additionally, Ms. Kelmansky supervised other attorneys, ultimately developing creative management solutions in addition to her legal experience.
When Ms. Kelmansky came to the United States, it was her objective to continue her passion and continue practicing law. She studied, administered, and passed the California Bar Examination. Since then, Ms. Kelmansky has devoted herself to the world of criminal defense and criminal justice system reform. She defends the wrongfully accused against a myriad of charges including domestic violence, DUIs, sexual offenses, weapons and gun charges, resisting arrest, criminal threats, and a variety of other related matters in the world of criminal justice.
Ms. Kelmansky has proven to be a zealous advocate for her clients and is very passionate about the rights and freedom of her clients.
California State Bar
Feel free to visit Yuliya's
California State Bar Profile.