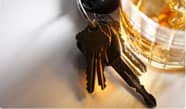 It's common for people to plead guilty to a DUI charge because they feel like fighting the charges isn't worth the time, money and effort. As attorneys, we assure you this isn't true! Having a DUI on your record can have detrimental effects on your future employment and other important factors of your life.
A skilled criminal defense attorney will know the appropriate steps to take to minimize the impact on your criminal record, driving record and most importantly, your life. A criminal defense attorney can help you through each stage of your case starting with the very important DUI DMV Driver's License Hearing. This hearing is not an opportunity to prove if you're innocent or guilty but only pertains to if/or for how long your driving privileges will be suspended or revoked.
If your case goes to court then an attorney can point out the necessary evidence to provide you with the best possible outcome.
Please visit our Los Angeles DUI Attorney Page for more information.