Seppi Esfandi
Beverly Hills DUI Attorney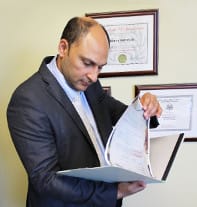 Beverly Hills DUI Defense Specialists
Depending on how your DUI case is navigated, you could be facing felony or misdemeanor consequences, incarceration or diversion/probation, lifelong professional obstacles or a clean, fresh start.
Here's what Esfandi Law Group offers:
A consistent winning track record
Defense by a top-rated Criminal Law Expert with more than 21 years of experience
Aggressive, creative, and effective defense strategies
Constant communication and availability
Affordability
Seppi Esfandi is an expert, affordable Beverly Hills DUI Attorney who has over 20 years of successful practice.
Here are three things a DUI defense attorney can do to your charges:
Have them dropped – Now, while this is not easy to do, in some cases, your DUI defense lawyer may be able to get your DUI charges dropped before you even get to trial. They make this possible by getting key evidence thrown out. Since the burden of proof falls on the prosecutor, if the key evidence is thrown out, there is no case.
Have them dismissed – Your DUI defense attorney can get the case dismissed by finding flaws the prosecutor has during the trial. If your DUI lawyer can discredit the evidence enough, they can ask the judge to dismiss the case.
Have them reduced – While this is usually the last resort for your DUI defense lawyer, they can help you negotiate a bargain that will help get your DUI charges reduced.
Just as it's imperative to cooperate with Law Enforcement Officers during a Beverly Hills traffic stop [stay calm, be polite], it's equally imperative to obtain an affordable Beverly Hills attorney's expert advice as soon as possible after that traffic stop. Usually, the earlier an attorney's intervention in a case occurs, the more favorable the outcome will be.
So, if you're planning to load up the truck and take a dream ride on Rodeo Drive [which, by the way, is now open—masks required], be sure to have the number of your affordable Beverly Hills DUI attorney handy.
The first California law stating that "no intoxicated person shall drive" was instituted in 1911. Due to the efforts of citizens groups like Mothers Against Drunk Driving [MADD], legislation creating increasingly punitive California DUI laws dramatically increased in the 1980s and shows no signs of slowing down. California, one of the strictest DUI states in the nation, continues to enact new DUI laws, including two in 2021.
According to the California Office of Traffic Safety [OTS], "approximately one-third of all traffic crash fatalities in the United States involve drunk drivers (with blood alcohol concentrations [BACs] of .08 or higher)," and that "in 2019, 1,066 people were killed in alcohol-involved crashes on California roads." This may seem like a small number compared to the 71,295 reported California Covid deaths (26,599 in Los Angeles County), but the OTS is, nevertheless, actively encouraging citizens to call 911 if they observe someone driving erratically or unusually.
The Beverly Hills Police Department's Traffic Bureau is committed to supporting the Office of Traffic Safety's "DUI Doesn't Just Mean Booze" educational initiative intended to convey to the general public that a driver can face a DUI arrest not only for driving under the influence of alcohol, but also for driving while using marijuana, narcotics, or prescription drugs. The BHPD is known to create surprise checkpoints at which uniformed officers stop motorists in order to check for valid driver's licenses and alcohol or drug impairment. As of October 27th, 2021, there have been 65 DUI arrests in Beverly Hills this year. [Beverly Hills Police Department]
Just because Beverly Hills is celebrated for its legendary luxury and over-the-top opulence does not mean that a driver arrested for a DUI in Beverly Hills needs an exorbitantly-priced attorney to protect his or her rights and facilitate, based on the facts and facets of the situation, the most successful outcome possible. You don't need to be a paparazzi-hounded A-Lister to be arrested for a DUI in Beverly Hills, but you will most certainly require the expert guidance of an affordable Beverly Hills DUI attorney.
Hire a DUI Attorney
If you or a loved one is facing DUI charges in Beverly Hills, you must contact a top-rated DUI attorney near you. Seppi Esfandi is a specialist in early intervention — which refers to the time between a defendant being arrested and their charges being filed.
Call Now 844-776‑5291, for a free consultation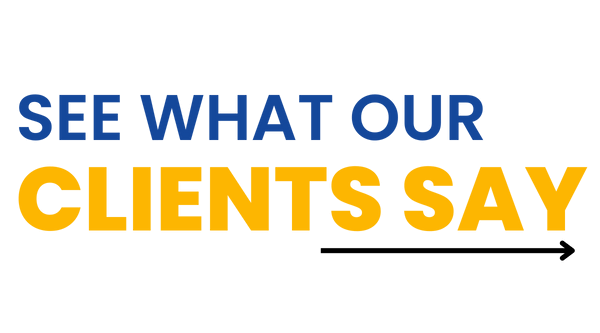 How to Win Your Case
We cannot stress enough that you read, understand and follow these 10 basic rules if you are criminally charged or under investigation: