Seppi Esfandi
Brentwood DUI Attorney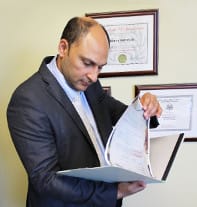 Brentwood DUI Defense
Did you know that drunk driving is one of the most common criminal offenses in the state of California? It's also a charge that can have a negative impact on your future, and the future of your loved ones. But, with the help of a skillful Brentwood DUI attorney, it is possible to beat the charges.
Have you been arrested for DUI in Brentwood, California? It's important to know that you are not alone and help is available. Seppi Esfandi is a skilled and experienced Brentwood DUI attorney who has the knowledge, skills, and expertise to help you fight your case, receive lower fines and punishment, and even keep your driver's license. In some cases, Esfandi can work to get your entire case dropped. We know that sometimes a DUI arrest can feel hopeless.
Esfandi Law is experienced in deploying the following strategies to help his clients fight back:
Examine the arrest — Brentwood PD is bound by strict procedures and protocols they must follow. Sometimes they may slip up and violate the rights of people they arrest. If our team can show that this is the case, the charges against you may very well be dropped.
Challenge evidence against you — Blood and breathalyzer tests can be inaccurate. Machines aren't perfect, and neither are the lab technicians that run the results. Our team can subpoena data from the breath test machine and/or testing history from the blood lab test and look for irregularities that can lead to the evidence against you being thrown out. There are several other reasons you could have been driving erratically, such as a medical condition, you were late, on your way to an emergency, or a number of other reasons that our team can defend you for.
Sleuthing — Our team will spend hours examining witness reports and testimonies from the arresting officers. If we find any inconsistencies or factual errors, we can use them to work to poke holes in the prosecutor's case against you.
Negotiation — Prosecutors are busy with full caseloads. When you work with the Esfandi Law Group, you can guarantee a strong case that may lead to the prosecutor being willing to cut a favorable deal to ensure no time is wasted in the courtroom for a case that you're just going to win.
How Do You Get A DUI Charge in Brentwood?
Two of the most common ways people get arrested for DUI in Brentwood include:
Brentwood PD checkpoints: The Brentwood Police Department frequently holds DUI checkpoints to catch people driving under the influence.
Being pulled over by the Brentwood PD: DUI arrests are a top priority for Brentwood PD, and they patrol the streets aggressively to catch drunk drivers. If you are pulled over for a DUI in Brentwood, the arresting officer(s) will conduct a series of field tests on you, and depending on your performance on the tests and the breathalyzer, will arrest you on suspicion of DUI.
If you're looking for an affordable DUI attorney in Brentwood, look no further than the Esfandi Law Group.
All of the above-mentioned tactics, especially when used together, can really help turn your case around and even lead to you winning it outright, or at the very least, having your charges and the ensuing fines and penalties downgraded to something less severe.
Whether you're facing a felony or misdemeanor DUI in Brentwood, the Esfandi Law Group will offer you:
A consistent winning track record
Defense by a top-rated criminal law expert with more than 21 years of experience
Aggressive, creative, and effective defense strategies
Around-the-clock communication and availability
Affordability
Don't plead guilty to a DUI. No matter how strong you think the evidence is stacked against you, a skilled attorney can always find holes in the case and ways to lower your charges. That's why it's imperative that you contact a Brentwood DUI attorney ASAP.
Seppi Esfandi is an expert, affordable Beverly Hills DUI Attorney who has over 20 years of successful practice.
Here are three things a DUI defense attorney can do to your charges:
Have them dropped – Now, while this is not easy to do, in some cases, your DUI defense lawyer may be able to get your DUI charges dropped before you even get to trial. They make this possible by getting key evidence thrown out. Since the burden of proof falls on the prosecutor, if the key evidence is thrown out, there is no case.
Have them dismissed – Your DUI defense attorney can get the case dismissed by finding flaws the prosecutor has during the trial. If your DUI lawyer can discredit the evidence enough, they can ask the judge to dismiss the case.
Have them reduced – While this is usually the last resort for your DUI defense lawyer, they can help you negotiate a bargain that will help get your DUI charges reduced.
Hire a Brentwood DUI Attorney
If you or a loved one is facing DUI charges in Brentwood, you must contact a top-rated DUI attorney near you. Seppi Esfandi is a specialist in early intervention — which refers to the time between a defendant being arrested and their charges being filed.
Call Now 844-776‑5291, for a free consultation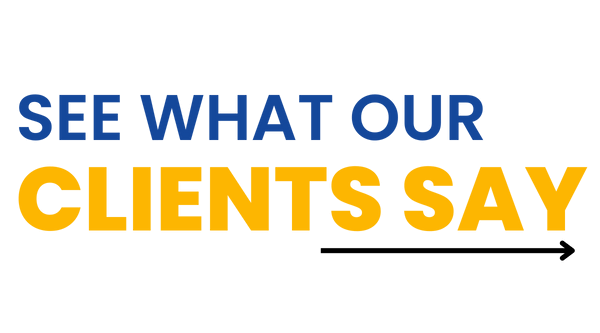 How to Win Your Case
We cannot stress enough that you read, understand and follow these 10 basic rules if you are criminally charged or under investigation: