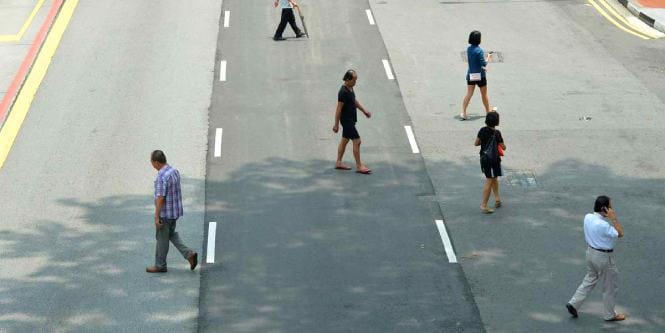 Decriminalizing Jaywalking in California
In California, there have been several instances where implementing a jaywalking checkpoint has resulted in unforeseen consequences. In September 2020, Kurt Reinhold was fatally shot by the San Clemente Police Force following the latter's apparent wrongful approximation that he had committed a jaywalking offense. Almost four years ago, in the locality of Millbrae situated in the Bay Area, Chinedu Okobi was subjected to his demise after being encountered by San Mateo County deputies during an endeavor to detain him for jaywalking.
In 2017, Nandi Cain was severely injured after being physically assaulted by the Sacramento Police, subsequent to a street crossing infraction. Each case involved African American individuals as victims, with incidents captured through videography. Furthermore, according to data collated from the California Racial and Identity Profiling Act (RIPA) between 2018 and 2020, Black Californians are considerably overrepresented in regards to being detained for jaywalking, up to four-and-a-half times greater than their white counterparts.
Police and departments in the state are getting ready for the change coming soon. The governor signed a bill in October that fixed some concerns from past bills. This bill took effect from January 1st, 2023, and will give some flexibility to law enforcement officers to still give tickets. A novel statute that effectively legalizes jaywalking and prohibits law enforcement from issuing tickets for it in most cases will go into effect.
Since the middle of the 2010s, numerous attempts have been made to make jaywalking a criminal offense or less severe in California. Still, the state's legislature and governor have consistently rejected these initiatives. A veto against the decriminalization of jaywalking was signed by Governor Gavin Newsom the year before, who cited concerns for public safety as his justification. A proposed law was nevertheless successfully passed into law in the year 2022.
Assemblyman Phil Ting (D-San Francisco) authored Assembly Bill 2147, which forbids police officers from fining pedestrians for jaywalking unless there is direct danger of collision with a motor vehicle or another object that relies solely on human power. The bill also permits people to cross streets when there isn't an immediate danger outside of crosswalks or against the traffic light. Following AB 2147, the California Highway Patrol Commissioner must also submit a comprehensive report that includes data from pedestrian-related collisions across the state and highlights the effects of recently implemented measures to improve pedestrian safety.
Assemblyman Ting drafted the Freedom to Walk Act with the goal of addressing the unfair financial burden that high fines for jaywalking place primarily on people with low incomes. Ting also argued that the legislation could encourage walking as a substitute for driving and lessen its harmful effects on the environment.
Could it Lead to More Hit and Runs?
It might.
AB-2147 might cause more personal injury cases and be challenging to deal with. If you're not paying attention while crossing the road, more accidents involving pedestrians may result in injury or death. If you cross the road illegally, you might have to pay a lot of money and get in trouble, so you should be careful. But when something is legalized, it might make people feel more free when they're already preoccupied with their phones.
Jaywalking was once against the law. During that time, people walking on roads had to be careful because cars were not required to watch out for them. Drivers on the road also have a similar situation. They might need some time to get familiar with the new bill.
Safety First
Even if AB-2147 exists, pedestrians should check both ways before crossing the street, and drivers should always keep their eyes on the road to avoid accidents. But usually, accidents don't happen like that. People walking or driving sometimes don't pay attention, which can cause accidents. With AB-2147 in place, there might be even more careless people crossing the road, leading to more deaths.
People who have been hurt can ask for money to help cover the costs of what happened to them. If someone crosses the street in the wrong place, how do we know if it's their fault? It's hard to tell with unclear rules in the AB-2147 law. Lawyers might have to allocate time and effort to look into the accident and collect facts to determine who is responsible.
Need an Attorney? CALL NOW: 310-274-6529
Seppi Esfandi is an Expert Attorney who has over 21 years of practice defending a variety of cases.