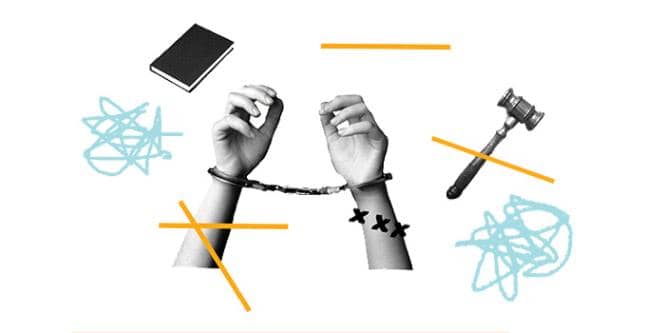 What is Pretrial Diversion Program for Juveniles?
The California State Assembly has passed Senate Bill 394, allowing judges to use their judgment to place offenders into a new "parental diversion program." This program offers defendants the chance to have their cases thrown out if they successfully adhere to all program requirements, known as a diversion program. These new measures will likely boost the parents' confidence in diverting their criminal behavior. The laws that existed before let criminals who had previously served in the military or experienced mental health or drug addiction problems participate in a pretrial diversion program.
With the implementation of Senate Bill 394, parents or primary caregivers with children under 18 years old who are facing misdemeanor or nonviolent/nonserious felony charges (referred to as non-strike offenses) will be eligible for diversion programs degree of their charges will determine the participant's obligation to meet standards in various conditions such as, but not limited to, attending parenting courses, completing drug/alcohol counseling, anger management, or mental health therapy sessions, to name a few. This new legislation is expected to boost their confidence in the legal system and provide better opportunities for rehabilitation.
The Primary Caregiver Pretrial Diversion Act
Counties can now choose to create a pretrial diversion program for parents and caregivers facing charges for a misdemeanor or nonviolent felony if they:
Reside with the child(ren) under the same roof.
Offer care and assistance
Prove that the child(ren) will suffer if they are not present.
Pose no danger to the public.
The crime wasn't done to the custody child(ren).
California continues establishing pretrial diversion courts, including those for drug, DUI, veteran, mental health, and misdemeanor criminal warrant cases in Community/Homeless Courts. The new law makes the diversion program an optional choice for counties. Still, it requires the agreement of the presiding judge, district attorney, and public defender to establish it within a given county.
SB 394 permits providing rehabilitative solutions to assist families with mental health, drug/alcohol treatment, anger management, financial literacy classes, vocational, educational, and job training services. Completing the program successfully absolves the parent or caregiver of their initial charges. The program requires a diversion period of at least six months but no more than twenty-four months. Parents can keep their children and may also keep their jobs, homes, and education. This implies that kids will have a decreased chance of ending up in foster care just because their parents are not there.
Formerly incarcerated individuals and Sen. Skinner's staunch support were critical to the bill's success. Formerly imprisoned mother Ashleigh Carter and her daughter Asia delivered a compelling testimony in favor of the bill and appealed to lawmakers to prioritize supporting parents instead of incarceration. Sen. Skinner prioritized the fundamental factors that justify the implementation of this law.
What happens if you fail to complete the diversion?
If an individual fails to complete the diversion, the court will reinstate criminal charges, and the individual can fight the charges like a typical criminal case. Specific events can cause an individual to fail a treatment program, including being charged with a new felony or misdemeanor that shows a violent tendency, committing a criminal offense that makes them unsuitable for diversion, or receiving unsatisfactory feedback from a mental health expert.
If an event triggers a hearing, the court must decide on one of three options. The court can either modify the treatment plan, end diversion and reinstate the underlying criminal charges or put the individual under the care of a conservator.
Opposition from the California District Attorney's Association
California allows a state-wide program where parents can be diverted pretrial. The California District Attorney's Association opposed the bill but didn't argue that it wouldn't ensure accountability and prevent victim restitution. They argued that singling out custodial parents would result in unequal treatment of a specific group. California's bill is unique because it is the first to introduce a pretrial parental diversion program, while other states, like Washington and Oregon, have different sentencing bills.
Recognizing non-custodial parents' crucial role in their children's lives is vital to supporting diversion and alternative sentencing efforts, as their absence can be harmful. Washington's Primary Caretaker legislation is now in effect state-wide, though advocates are pushing for a proposal to broaden eligibility. Tennessee suggested a bill for an alternative sentence for caregivers of dependent kids, but it was modified before passing.
Justice Strategies praises California advocates and endorses bills for parental diversion and alternative sentencing that prevent incarceration and promote family preservation. Passing the bill in California acknowledges the significance of alternative sentencing and keeping families united. Not all families have a pair of parents, and their unique ways of raising a child must be acknowledged.
Need an Attorney? CALL NOW: 310-274-6529
Seppi Esfandi is an Expert Attorney who has over 21 years of practice defending a variety of cases.