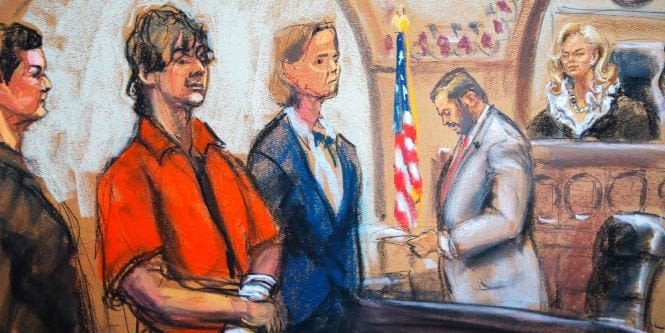 Speedy Arraignment and Rights for Arrestees
A person detained for a misdemeanor or felony in California must be brought before a court "without unwarranted delay" and no later than 48 hours after arrest (excluding Sundays and legal holidays). This is mandated by the Penal Code section 825. Many persons accused of crimes have languished in California prisons for years without trial or conviction because the state is simply not keeping up with these rules.
Some of the thousands of inmates waiting in California jails for their day in court for more than three years may be innocent of the crimes they have been accused of. In all criminal proceedings, the accused shall have the right to a prompt and public trial, as guaranteed by the 6th Amendment to the United States Constitution. The offender has the right to a speedy trial should they be apprehended. The California Judicial Council advises that all felony cases be resolved within a year. Still, there are no hard and fast guidelines on how long a defendant may be held in prison without trial until their Sixth Amendment rights are violated.
Furthermore, after an arrest, law enforcement officials are obligated to allow lawyers to see their clients in jail under PC 825. Misdemeanor charges include a maximum sentence of six months in prison or a $1,000 fine for officers who refuse to allow legal representation visits. The officer must also pay the prisoner $500. It is important to remember that the outcome is the same whether the officer outright denied the attorney visit or did not allow it to happen.
Arraignment
Often, suspects are allowed to post bond quickly after their arrest. Because of this, the arraignment is usually postponed for a week or more. In any case, defendants may bring their lawyer to the arraignment. Defendant's lawyer may be permitted to present in court even if the defendant doesn't personally show up if bail was posted.
During the arraignment, the judge will do the following:
Inform you of the accusations you are facing.
Explain your constitutional rights.
Determine your release or bail status (or refuse to do either)
Schedule your preliminary hearing.
You may also be required to submit a guilty, not guilty, or no-contest plea in response to your accusations.
Preliminary Hearing
The preliminary hearing is the second step in the criminal court procedure. The purpose is to assess if there is sufficient evidence to have a trial and hold you accountable for the claimed charge(s).
Discovery
The prosecution and defense will engage in "discovery" before the trial. This is where they communicate case-related information and facts. Both parties can make pretrial motions, such as a move to dismiss the whole case or exclude specific evidence. Additionally, the prosecution and defense may agree to settle the matter outside court.
Your trial must commence within sixty days after the second arraignment.
PC 825 Releases
An authorized DPT generates the End of Court Date Report after all court papers have been updated and reviewed for quality assurance. Before a case may be released under Penal Code 825, all remaining entries must be checked with the ROC of ARR to ensure no case was filed. These must be handled at the institution where the inmate's custody file is kept.
Following Section 825 of the California Penal Code, the following are examples of arrests and warrants that cannot result in a release:
1209 Civil Contempt of Court Warrants
Commitment Warrants
Misdemeanor and Felony Case Numbers for Bail Bond Surrenders
Special circumstances, such as the defendant's illness, prevented him from being present in court (Medical Court Report).
A copy of the charges eligible for release under PC 825 will be sent to the watch commander in the case of a major or violent misdemeanor or crime. The watch commander is responsible for deciding whether the arresting agency should be informed of the impending release.
After an offender has been processed entirely out of custody and has left the institution, the original arresting agency may re-arrest the convict for the same offenses. A prisoner's release will never be denied unless there is an absolute need.
Sadly, in many counties in California, public defenders are handling caseloads that are considerably beyond the threshold. Sometimes, the public defender assigned to a case needs a continuance to be ready for trial. Because of this, defendants frequently have to give up their right to a trial within a reasonable amount of time or face lengthy prison terms.
Need an Attorney? CALL NOW: 310-274-6529
Seppi Esfandi is an Expert Attorney who has over 21 years of practice defending a variety of cases.