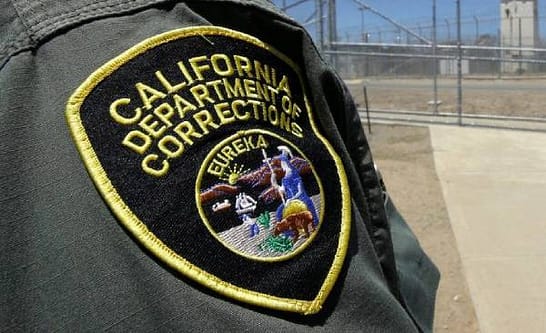 New California Senate Bill 81
In October, 2021, Gov. Gavin Newsom (D) signed a new bill into law that is designed to limit the charges brought against people who have been previously traumatized or victimized, as well as those whose crime is connected to a mental illness. This bill also protects certain defendants if their sentences would result in more than 20 years in prison.
What Is SB81?
Senate Bill 81 (SB81) was first introduced by Sen. Nancy Skinner in an attempt to reform California's penal code, which previously had over 150 sentence enhancements that judges could apply in criminal cases.
Judges are allowed to dismiss enhancements at their discretion, however, the state had previously provided no clear guidance on when they should do so. This lack of guidance meant that enhancements were rarely dismissed.
The new law created from SB81 creates clear guidelines as to when a judge must consider dismissing enhancements in a criminal case. "Great weight" must be given in circumstances in which:
The crime was not a violent felony
The enhancements would be discriminatory or racial
There are multiple alleged enhancements
The enhancement could cause a sentence of more than 20 years
A firearm in use was unloaded or inoperable
Defendant is or was a juvenile at the time of the crime
The enhancement was related to a previous offense more than 5 years prior
The crime was connected to childhood trauma, previous victimization, or mental illness
Sen. Skinner's intention is to reduce the unfair application of sentence enhancements, stating, "Data shows that in California, you are much more likely to receive a sentence enhancement if you are Black."
What Are Sentence Enhancements?
Sentence enhancements, also known as add-ons, can double the length of prison sentences. They predominantly affect people of color.
A sentence enhancement is based on additional conditions that were present during a crime. Examples include:
Use of a firearm
Crimes against a child
Previous criminal record
Gang affiliation
Drug use
One well-known example is known as the three-strike law. Since the 1990s, California courts have added prison time as an enhancement using this law. The intent of the law was to deter people from committing multiple crimes. If someone was convicted three times, their prison sentence would be dramatically increased.
Another example is the use of a weapon in the course of committing a crime. While someone may be convicted and sentenced to jail if they're found guilty of assault, their sentence may be twice as long if they had a gun in their possession when committing the crime—whether they were wielding it or not.
Who Is Affected By These Enhancement Changes?
In the state of California, approximately 80% of defendants affected by enhancement charges are people of color. Some also have a mental illness or have been victimized or traumatized in their past in ways that likely influenced their criminal actions.
The new law now requires the court to take extenuating circumstances into account when deciding whether enhancement charges apply. These considerations may greatly reduce the length of sentencing for a majority of the population.
Mental Illness
If someone suffers from specific types of mental illness, the judge may dismiss sentence enhancement charges. Qualifying diagnoses include:
Bipolar disorder
Schizophrenia
Post-traumatic stress disorder
Schizoaffective disorder
And more
If the mental disorder is connected to the offense in some way and is proven adequately to the court through police and medical records, enhancements may not be permitted.
Prior Victimization
If a defendant has been subjected to certain types of abuse in their past, it may be grounds for the court to dismiss sentence enhancements in their case. Qualifying types of abuse may include human trafficking, intimate partner abuse, or sexual violence. Other factors that may fall into this realm include physical or psychological trauma, such as abuse, neglect, or exploitation.
Childhood Trauma
If the person on trial suffered from general childhood trauma, the court may elect to dismiss enhancement charges. Some of the childhood trauma that applies includes:
Sexual abuse
Neglect
Emotional abuse
Physical abuse
As with the other exceptions, these claims must be supported with credible evidence.
Other people who will be affected by the changes enacted by SB81 include those who have older convictions, juveniles, and people who have multiple alleged enhancements added to their case.
Under the new law, a prior conviction that happened more than five years ago, for instance, will not be used to enhance a current sentence.
Is SB81 Retroactive?
The new law generated by SB81 goes into effect on January 1, 2022. It is not retroactive; however, a related bill was also signed into law recently.
SB 483 allows a retroactive repeal of prior sentence enhancements. Some county and felony prison terms had an extra one to three years added to the sentence for each prior sentence. These added years can now be repealed under the new laws.
Need a Free Consultation?
If you have recently been arrested, accused of a crime, or need your record sealed or conviction expunged, contact a Los Angeles Criminal Defense Attorney today.
Need a Criminal Defense Attorney? CALL NOW: 310-274-6529
Seppi Esfandi is an Expert Criminal Defense Attorney who has over 20 years of practice defending a variety of criminal cases.