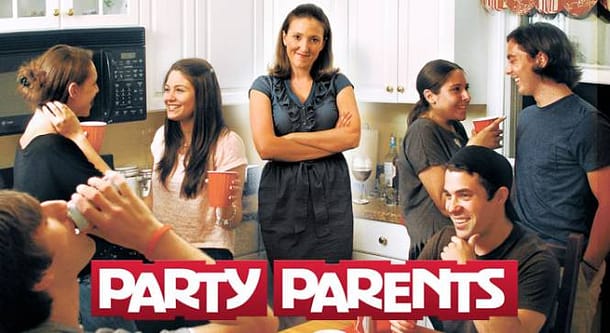 'Social Host laws' in California
Just because your child may not be of legal drinking age does not mean they are not drinking alcohol. It also does not mean they cannot get pulled over for driving under the influence (DUI). Statistics show that while 10% of licensed drivers in the United States are under the age of 21, they're responsible for 17% of deadly crashes that involve alcohol.
DUIs bring lasting legal and financial ramifications with them. In fact, the average cost of a DUI in California is around $10,000. But did you know that as the parent, you can also be held liable for any injuries and damages sustained in your child's DUI crash?
California abides by what are known as "social host laws" that hold adults legally responsible if they supply alcohol to people under the age of 21. So, depending on where your child got the alcohol before their DUI, the person who gave it to them could be on the hook for the costs associated with the accident.
What is a Social Host Law?
You've likely heard of a bar facing charges for over-serving a customer who went on to cause an accident. The same principle applies to California's social host laws, meaning if you are the host of a social gathering, you have the same legal duty to ensure your guests are not over-served as a bartender does. As a result of these laws, any adults that give alcohol to underage people who get into a DUI crash will share the liability for any resulting damages.
What Makes Someone a "Social Host?"
At one end of the spectrum, a social host is someone who intentionally gives alcohol to a teen's party. But, the other end of the spectrum is much more subtle, such as an adult limiting the alcohol their teens have access to by only letting them choose drinks from a cooler, but the adult doesn't really monitor the cooler after that.
Under California law, you can be considered a social host if:
You serve alcohol to anybody under age 21.
You don't directly serve the underage drinker alcohol, but you let them have it.
You help someone who is underage buy alcohol.
You have alcohol in your home that your child and their friends end up taking — even if you never gave them explicit permission to take it.
The last point may seem shocking to you. But, you are responsible for securing all alcohol so that kids and teens can't access it.
Penalties for Being a Social Host
The social host law is not a criminal law, meaning you will not be arrested and sentenced for being a social host. The aim of the law is to establish liability. This is actually a good thing and can benefit you as the parent because where you might normally be liable for the whole cost of your teen's DUI if someone else provided them with the alcohol or they took the alcohol from someone else's house, that person will share the liability with them. This can also apply to liquor stores that do not ID their customers.
For example:
Rowan goes to a party at Carson's house because his parents aren't home. Caron's parents have a basement bar that is stocked and unlocked.
Carson tells Rowan to feel free to have as many drinks from his parents' bar as he wants, and Rowan obliges, taking drink after drink. As Rowan's curfew approaches, he feels drunk, but since he only lives down the street from Carson, he thinks he'll be fine to drive. On the way home, Rowan hits a parked car and receives an underage DUI. This means that Rowan's parents are now on the hook for damages to Rowan's car and the car he hit. Rather than paying for the damages out of pocket, Rowan's parents can seek money from Carson's parents for leaving their bar stocked and open.
We Can Help
If your child has recently been charged with DUI, Seppi Esfandi is here to help. Esfandi has decades of experience as a Los Angeles criminal defense attorney and specializes in DUI cases. At the Esfandi Law Group, we carefully examine every DUI case to identify any and all substantive and procedural weaknesses and challenges.
With careful examination of all the possible weaknesses and challenges, Seppi utilizes and formulates a vigorous, personalized, and AFFORDABLE representation to accomplish the best possible outcome for all his clients.
Need a Criminal Defense Attorney? CALL NOW: 310-274-6529
Seppi Esfandi is an Expert Criminal Defense Attorney who has over 20 years of practice defending a variety of criminal cases.