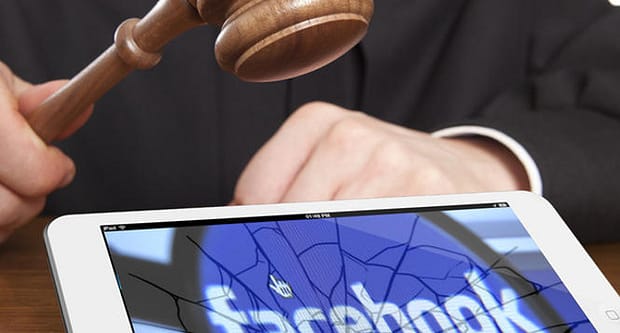 Social Media Posts Affect and Criminal Law
Can Social Media Posts affect My Criminal Case? Taking caution in the "URL" (unreal life) of the internet is no less important than the "IRL" (in real life) world. People are accustomed to leaving detailed personal information on social networks and talking about many personal things that are usually avoided in everyday life. However, permissiveness often leads to a loss of caution.
In a sense, your social media user account is like a digital fingerprint of your life. It tracks everything you do, from your location history to how you are communicating or feeling.
Social networks such as Facebook, Instagram, Twitter, and Snapchat have long and irretrievably turned into universal databases, a storehouse of useful information about the personal life of each user. Any post, repost, like, check-in, video or photo can reveal more about the user than he/she knows about him/herself.
What do Police Look for on Social Networks and Can Social Media Posts affect My Criminal Case?
Types of your social media content which can be used as an evidence in a criminal case:
Location tags, check-in's that showed users was in a specific place at a specific time where the crime was committed.
Incriminating videos, photographs, posts, tags, or other suspicious content. A photo or video can tell a lot more than you expect. Make sure that this is exactly what you want to tell. A funny photo in the company of friends who drink together can make a big turn if one of you sits behind the wheel of the car and gets DUI, or hit the person to death. Would you like a policeman, a test officer or a judge to look through the photo? If the answer is negative, it does not belong to social networks.
Statements or images that contradict an alibi
Anything that might undermine statements you made at a different time during the investigation
Information about your activities and whereabouts before, during, and after an alleged crime
Potential witnesses or accomplices may be your friends or followers. Even with all of the best intentions, a friend posting on your or his/her page can also lead to trouble. Make sure his/her posts or comments doesn't make an unflattering picture or contradict your claims. Statements of your friends can be misinterpreted.
Comments, posts and conversation histories. Each and every thing you write can be reviewed in the context of your case. Just remember that the prosecution would love to twist everything you post into a case against you.
Evidence of other unrelated crimes that they can charge in addition to the underlying allegations
Your social media accounts ARE NOT PRIVATE, even if you set them to private, and you think they are private. They aren't!
Should I Stop Using Social Media if I'm Charged with a Crime?
We definitely understand that social media is a part of the human experience today. Our team also knows that criminal investigations and prosecutions can drag on for a long time, and suspects are eager to enjoy life as much as possible in the meantime. However, your liberty and chances for victory in a criminal case are infinitely more important than your social media accounts.
Our team will work with you to determine exactly what kinds of social activities, if any, might be permissible during your trial. The Law Offices of Seppi Esfandi will work hard in fighting for your freedom, and our advice is to not give prosecutors any ammunition, or as little as possible. You should never use social media against your criminal defense attorney's advice, or without his/her knowledge.
What Happens if I Delete My Profiles or Content After an Investigation Started?
It's worth to noting that completely deleting your accounts on social networks can only make you look guilty, because this type of action can be considered an attempt to destroy or hide important evidence. And when that information is presented in court, it may greatly affect a judge or jury's trust in what you say.
Anything you say, even online, can be used against you.
Given that many social media profiles are public, police officers, prosecuting attorneys and judges may be privy to what you post on your pages, and what is posted about you. Ask yourself, could this be used against you?
It is very important to remember that you have the right to remain silent, and this powerful tool can mean the difference between justification and conviction. This right to remain silent goes beyond the police station and into social networks. Execute this right. If you most post to social media, post as if everyone in court is watching. If you are facing criminal charges, it's paramount that you know your rights.
We're Here to Help
If you or a loved one is being charged with a crime in the Southern California area, we invite you to contact us immediately for a free case review. Schedule an appointment to meet with us in person, or feel free to submit an evaluation online and we will get in contact with you ASAP. We can provide a free consultation in our office located in Century City, or by phone.
Our experienced and assiduous attorneys will be sure to fight until the end to reduce or drop your charges completely.
Need a Criminal Defense Attorney? CALL NOW: 310-274-6529
Seppi Esfandi is an Expert Criminal Defense Attorney who has over 22 years of practice defending a variety of criminal cases.