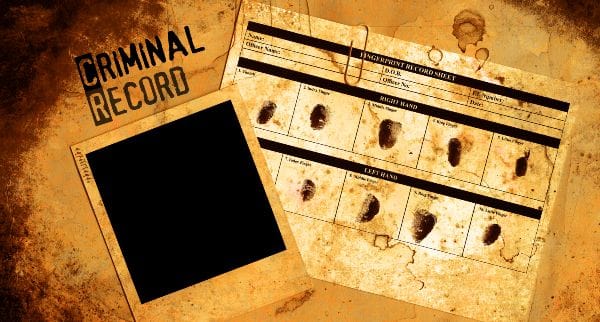 Sealing Your Arrest Record
In Sealing Your Arrest Record subject, All across the state of California, over one million people are arrested annually. While many of these cases lead to prosecution and sometimes conviction, a significant number of these arrests do not. In several of these arrests, charges brought by the District Attorney's office are dismissed, which can happen for a number of reasons. Many times, the District Attorney declines to bring any charges at all.
But even when you are released without charges, your arrest doesn't disappear, and without further action, that arrest could cause you big problems down the road. Around two-thirds of companies perform background checks when hiring new employees, and if you have an arrest on your record, you may be excluded from consideration without a chance to explain. Having an arrest record can affect you in a number of ways, preventing you from:
Obtaining a security clearance
Joining the military
Being accepted into colleges or universities
Obtaining professional certifications
Leasing an apartment
But a criminal lawyer in California, like the lawyers at Esfandi Law Group, can help you with sealing your arrest record, meaning you won't have to worry about a previous arrest affecting your housing, employment, or any other aspect of your life.
Can I Have My Arrest Record Sealed?
California Penal Code 851.91, also known as the CARE Act, went into effect on January 1, 2018. Under this law, you can have your arrest record sealed as a "matter of right" if you were not convicted. By sealing an arrest record, you are legally allowed to answer "no" if an insurer, employer, landlord, or state licensing agency asks if you've ever been arrested.
The eligibility for sealing your arrest record includes any of the following:
You were arrested but were not charged
You were charged, but the case was dismissed
After being charged, you were found not guilty or were acquitted
You were convicted of a charge, but that conviction was overturned on appeal
You were charged, but you completed a pretrial diversion program, resulting in those charges being dropped
If you meet any of these criteria, you may be eligible to have your arrest record sealed. But in order to do so, you need to petition the court. You'll need to hire a criminal lawyer in Los Angeles to help guide you through the process of sealing your arrest record. The lawyers at Esfandi Law Group can help establish your eligibility and get the process started.
Thanks to the CARE Act, "Factual Innocence" is no longer necessary in order to seal your arrest record.
The Process
At Esfandi Law Group, we'll help you navigate the process of sealing your arrest record. According to the CARE Act, your petition must be filed in the city or county where the arrest took place and must include the following information:
Name and date of birth
Date of arrest
City and county where the arrest took place
Name of the arresting law enforcement agency
Your case or court number
A statement of your right to have your arrest record sealed
During the following hearing, a judge will decide whether to seal your arrest record. While the prosecution may contest sealing your arrest record, the law is on your side. Your attorney only needs to show that the arrest didn't result in a conviction. On the other hand, the prosecutor bears the burden of proof and would have to show that sealing your record would not be in the best interest of justice.
Even though the law is weighted towards the petitioner, having an experienced criminal defense attorney in Los Angeles is important. The lawyers at Esfandi Law Group will argue your case before the judge to ensure you receive fair treatment, especially if the prosecuting attorney presents evidence against you during the hearing. We'll make sure your petition receives the strongest possible consideration so that you can put your arrest behind you for good.
Timeframe for Sealing an Arrest Record
Sealing your arrest record will generally take about 90 days from the date you file your petition, meaning the sooner you file, the sooner you can have your record sealed. Once your petition is granted, your arrest record should be sealed within 30 days.
It is important to note that you cannot submit your petition to seal your arrest record until the prosecutor can no longer file or refile charges against you. The lawyers at Esfandi Law Group can determine the statute of limitations for which you were arrested and will work with you to file your petition as soon as you're eligible.
Criminal Defense Lawyer in Los Angeles
If you or a loved one needs to have their arrest record sealed (PC 851.8 or PC 851.91), or a conviction expunged in the Southern California area, we invite you to contact us immediately for a free case review.
Our experienced and assiduous attorneys will be sure to fight until the end to achieve the desired results.
Need a Criminal Defense Attorney? CALL NOW: 310-274-6529
Seppi Esfandi is an Expert Criminal Defense Attorney who has over 20 years of practice defending a variety of criminal cases.