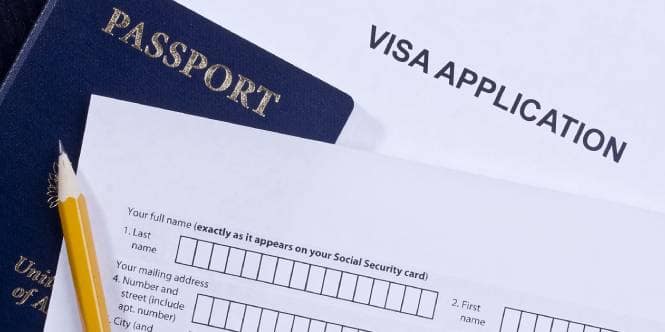 Denial of Citizenship
People charged with certain crimes may be rendered ineligible for a U.S. visa or excluded from citizenship. Understanding the requirements for a visa can be complicated. If you've found yourself being charged with domestic violence during your application process, legal representation from an experienced immigration attorney can help.
Domestic Violence Charges Can Impact Your Immigration Status
Domestic violence charges can impact your life, family, and even your chances of getting a good job. When you're going through the immigration process, domestic violence charges can make your life even more complicated. Depending on the circumstances of the case, a domestic violence conviction can jeopardize your immigration status, even if your green card has been approved.
U.S. Immigration Laws and Criminal Convictions
Immigrants to the United States may lose their legal status if they're convicted of specific types of crimes, such as aggravated felonies or cases of "moral turpitude," a term that refers to a crime that offends the moral sensibilities. Domestic violence charges typically meet this threshold, and therefore, immigrants to the U.S. may lose their legal status or be deported.
A few examples of crimes that fall under aggravated felonies or moral turpitude include:
Other forms of domestic assault may also be considered deportable offenses. Immigration lawyers may be able to help you mitigate your charges.
What Happens to My Immigration Status If I'm Convicted of Domestic Violence?
You may not be deported right away if you're convicted of domestic violence. After you're charged, law enforcement will contact the U.S. Department of Immigration about your case, and your status will be put on hold as your case progresses. If you're convicted of the charges, you'll serve your prison sentence, then be remanded to immigration custody upon your release. You'll then have a hearing to determine your status.
Your hearing may result in any one of the following outcomes:
You may be rendered ineligible for citizenship
Your greed card or visa could be revoked
Your green card application may be denied
You may be deported
The process may take some time, but for most immigrants convicted of domestic violence, the best-case scenario is a denial of citizenship. However, an immigration lawyer may be able to help you avoid deportation.
Will I Get Deported If I'm Convicted of Domestic Violence?
There are two exceptions to the process above that can result in prompt deportation:
If you're undocumented and entered the country illegally
If you violate an order of protection (restraining order)
If no violence resulted from a violation of a protective order, you might still be deported immediately, even if the crime was a misdemeanor offense.
If you've been deported, you may have to wait up to 20 years before being eligible to apply for re-entry. It is possible for the hearing to determine that you're ineligible for readmission. For people convicted of aggravated felonies, being able to re-enter the country is typically off the table.
How Can I Avoid Deportation After a Domestic Violence Charge?
You may not automatically lose your immigration status if you're arrested for domestic violence. However, you're unlikely to receive leniency from the immigration authorities if you're convicted of anything beyond a misdemeanor offense. If you plead guilty to or are convicted of a felony charge, it's unlikely that you'll be able to save your immigration status.
However, if you're arrested for domestic violence, you may be able to avoid being deported or having your green card denied if:
Your charges are dropped, or the complaint is withdrawn
There's insufficient evidence for your case, and it is dismissed
You enter a plea deal to reduce your charges from a felony to a misdemeanor
A jury acquits you of the charges (finds you not guilty)
Even non-immigrant U.S. citizens have difficulty understanding the nuances of domestic violence and criminal law in this country. If you're new to the United States, you need a seasoned legal advocate to help protect your rights.
With each of the strategies we've listed above, the ultimate goal is to avoid conviction for a domestic violence charge. Once you've been convicted of a domestic violence felony, your status is in the hands of the U.S. Department of Immigration. This agency doesn't handle DV convictions lightly. For this reason, having a lawyer on your side right after you're arrested is your best chance of avoiding deportation.
Have You Been Charged with Domestic Violence?
If you're an immigrant awaiting a green card approval or have been issued a U.S. visa and arrested for domestic violence charges, you have rights. You're entitled to legal representation and a fair trial under U.S. law. An immigration lawyer with experience in criminal cases can help. Call Esfandi Law Group today to discuss your case.
Need a Criminal Defense Attorney? CALL NOW: 310-274-6529
Seppi Esfandi is an Expert Criminal Defense Attorney who has over 20 years of practice defending a variety of criminal cases.