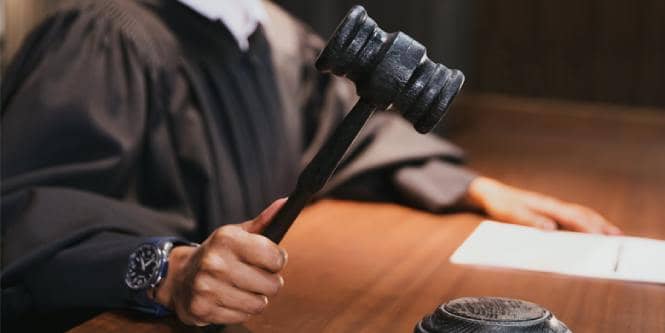 California Committment Orders
A commitment order is a court-issued directive to confine a specific individual in a correctional institution, hospital or other institution for the foreseeable future. Specifically, a court directs legal enforcement officials to transport an offender or a patient to such venues. Criminal behavior, disrespect, or disobedience are the common grounds for committing someone to prison or jail. In contrast, mental health issues, developmental impairments, or substance abuse are the usual grounds for committing someone to other treatment institutions.
What Kinds of Commitment Orders are There?
Code of Welfare and Institutions Section 6500 says this is how intellectually disabled individuals who threaten themselves or others are sent to prison. Every year, the court must look at the promise. The court must decide where the person can live in the least restrictive way.
Penal Code section 1370.1: This is for people who, because of a developmental disorder, are "incompetent to stand trial" (IST) on criminal charges. It's also called a forensic commitment. The promise won't last longer than two years.
Section 1026 of the Penal Code is for people who have been found "not guilty because of insanity" (NGI). It stays in place until "sanity is restored" or until the person's sentence is over.
The commitment's formal requirements are that:
It must be written, signed, and sealed, and it must show the authority of the judge and the time and place where it was made.
As needed by the Constitution of the United States or each state, it must be done in the name of the United States, the Commonwealth, or the people.
It should be given to the person in charge of the prison, not just to someone who will take the party to jail.
The prisoner's name and last name, or the name he says is his, should be used to describe them.
The promise should say that the person has been charged under oath.
The prisoner should be charged with a specific crime, which should be clarified.
The commitment should say where the person will be locked up, not just that they should be taken to jail.
Involuntary Civil Commitment
It is an involuntary civil commitment when someone is committed to a mental health facility against their will. Three primary reasons a person might be detained against their will are mental illness, developmental disability, and drug addiction. In most cases, individuals with intellectual illness are committed if they are dangerous to themselves or others. In almost all states, being unable to meet basic needs is seen as being dangerous to oneself. In terms of the process, every state gives people the right to a hearing, the right to a lawyer, and periodic judicial review. Most states also have legal standards for the quality of treatment and the environment of a hospital.
Who Initiates the Commitment Process
Calling 911 or involving a law enforcement official in putting a person under arrest is the simplest and most common approach to begin the civil commitment procedure if you're still unsure. Call 911 and tell the operator that you need to have an officer examine a person for commitment because you fear they are mentally ill and a danger to themselves or others. Keep in mind that the cop may not take your advice. Police may detain anybody they believe to be dangerous, and California explicitly permits police and peace or parole officials to commence the emergency hold procedure.
Possibility Resulting from The Commitment Procedure
The outcome of a civil commitment hearing is never specific. One possible conclusion of seeking an emergency examination is to have the individual hospitalized for involuntary inpatient mental health care.
If you want to halt anything from happening, you'll need a judge's order, and the judge may refuse your request. The responding officer to a 911 call requesting an officer-initiated hold may not think it's necessary and could decide to make an arrest instead.
On the other hand, the officer can disagree that there is a reasonable cause for worry and decide not to arrest the suspect. Even if a hold is granted, the psychiatric expert conducting the examination may conclude that the patient does not fulfill commitment standards. A court may rule against a commitment recommendation made by an evaluator and free the individual.
Need an Attorney? CALL NOW: 310-274-6529
Seppi Esfandi is an Expert Attorney who has over 21 years of practice defending a variety of cases.