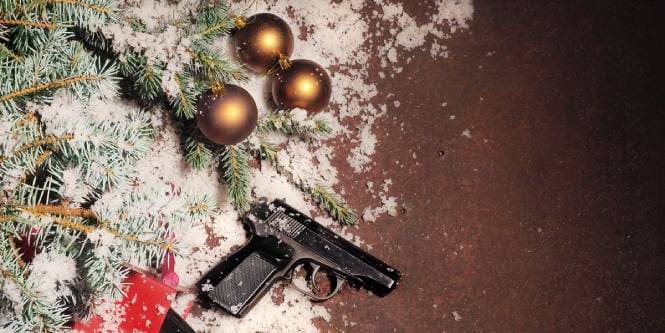 Isn't this the most amazing time of year? Unfortunately, according to crime statistics, it is also an unsettling time of year for others. While Christmas may seem the least probable time for crimes, the unpleasant reality is that many have been documented, and they are very perplexing. Here are some of the most disturbing crimes perpetrated around or during Christmas.
DUI
The majority of holiday arrests, police predict, will be for driving under the influence. Compared to other times of the year, the holidays are when more individuals make the poor choice to get behind the wheel after drinking alcohol. This occurs for many different causes, including:
The Christmas party season causes people to drink more than they usually would.
When individuals realize their loneliness on the holidays, they sometimes turn to alcohol to help them feel better.
There is an increase in underage drinking and partying over the winter break because teenagers have more time on their hands.
Planning your return transportation can let you relax and enjoy your evening at a holiday party or a night out with pals at a local watering hole. It's to your best advantage to plan things so that you won't be tempted to get behind the wheel if there's even the slightest possibility that you may have a few drinks.
Theft
Increased shoplifting has been linked to the Christmas season's financial strains and emotional stresses. Many customers assume they may steal with less risk in these busy businesses since the personnel is stretched thin. Other sorts of theft over the holidays include taking presents or items from someone else's automobile or taking parcels from the doorsteps of people's homes.
Accidents, and Leaving the Scene of an Accident
Distracted driving is a year-round problem for today's drivers, but the winter months may be especially treacherous. Poor road conditions, inattentive drivers, or a combination of the two sometimes lead to increased automobile accidents and minor collisions throughout the winter holidays. The victims of these mishaps might suffer physical harm, emotional trauma, and even death. This causes some individuals to flee the collision scene out of fear.
Domestic Violence
Too much time spent with loved ones may lead to disagreements and domestic violence. When family and friends gather, old conflicts may resurface. Unfortunately, a domestic violence crime not only results in a required arrest but may also result in a restraining order.
Identity Theft
Since many people engage in online shopping, hackers can get our personal information. Moreover, if you find bargains that seem too good to be true, you may have fallen victim to online fraud. Use caution while submitting sensitive information.
Home Invasions
Whether driving or flying far away for the holidays, your house will be uninhabited for many days or weeks. Burglaries are common during the holidays when many homeowners and their families vacation. Nevertheless, several residences are outfitted with modern security systems and video cameras.
Counterfeiting
Since the holiday season is a benefit for shops, it stands to reason that counterfeiters would attempt to cash in as well. A counterfeit product is an imitation made without the permission of the owner of the brand. Counterfeiting is a federal offense because it routinely crosses international and state boundaries to manufacture and sell fake items.
There is a maximum penalty of ten years in federal prison and a maximum fine of two million dollars for anybody caught making or producing counterfeit goods or selling things they know to be counterfeit.
Rape and Sexual Offenses
Unfortunately, there is a seasonal increase in the number of attacks that are sexual. As more individuals go out to celebrate, more people become susceptible to assault due to the poor judgment brought on by heavy drinking.
Alcohol isn't the main reason individuals are targeted, but it may put them in riskier positions. It's also said that around this time of year, the habit of adding GHB (gamma-hydroxybutyric acid) or other psychoactive chemicals to beverages is increasingly common.
Although it may not be common, staying in touch with friends and avoiding trips from illegal taxis are two easy strategies to increase your personal safety.
While being a victim of crime at any time is unpleasant, experiencing it over the holidays may intensify the trauma. There is a significant increase in recorded crimes between Thanksgiving and the New Year; thus, the risk of becoming a victim is higher than usual.
Need an Attorney? CALL NOW: 310-274-6529
Seppi Esfandi is an Expert Attorney who has over 21 years of practice defending a variety of cases.