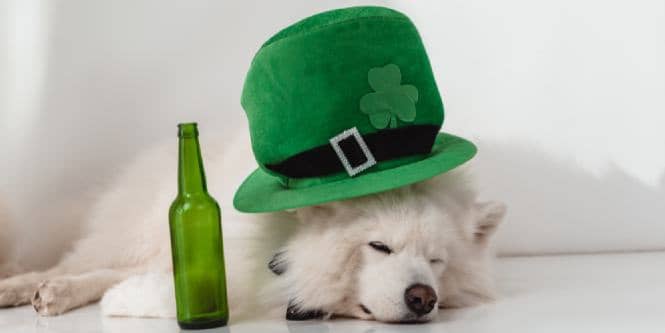 Common St. Patrick's Day Crimes
St. Patrick's Day is renowned as one of the year's largest drinking celebrations. In cities around the United States, the streets are crowded with parade-goers, and bars are filled with green-clad revelers eager for a day of drinking and revelry. Students are often seen skipping class and lining the streets early in the morning, clothed in outfits that are already conveniently green. St. Patrick's Day is one of the most infamous festivals of the year.
Each year, however, the festival also results in many fines, tickets, and arrests due to the often alcohol-fueled debauchery on the streets over the holiday and the following weekend. Some common crimes on this day include:
Public Intoxication
Since the celebration is about alcohol, most crimes tend to be alcohol-related, and public intoxication is almost the apparent crime since parties are held in public places. In California and most other states, it is not illegal to be under the influence of alcohol in public. You cannot be issued a citation or arrested if "being drunk is the only cause for the violation. The law against Public Intoxication in California applies if a person is discovered in a public place under the influence of a restricted drug to the extent that they cannot care for their safety or the safety of others.
The legislation also applies if a person under the influence of a controlled drug interferes with, obstructs, or prohibits using a public way or street. Public Intoxication is a  Misdemeanor. Upon conviction, you may face up to six months in county jail, a fine of up to $1,000, or both.
Underage Drinking
Most students take this day as a break from school and a time to engage in drinking, given free drinks would be readily available, and sellers may not even have time to separate minors from adults. As being under 21 and buying, selling, or taking alcohol is a crime in California, underage individuals found in possession of or under the influence of alcohol might face misdemeanor charges.
Public Urination
Public urinating is a typical crime when parades, drinking, and celebrations are combined. No state law in California specifically criminalizes public urination. However, many municipalities have legislation or bylaws that restrict urinating in public. The police might utilize existing public decency laws in California to arrest and charge a person for urinating in public.
Fighting
There will be people who cannot control their alcohol intake. Some psychopaths get enraged after being bumped at a bar or having a beverage spilled on them. Someone who will toss a drink while thinking it's humorous. Way overly handsy, people. These factors may lead to fists throwing, resulting in several arrests for violence.
Disruptive Behavior
The border between public indecency and disorderly behavior is narrow. Again, public intoxication is permitted. But if a person "appears in any public place intoxicated and disturbs individuals in his proximity, he may be issued a citation and punished. This is the backup choice if you are drunk on the street, upsetting the cops, or they are arresting everyone on bogus charges. It is a misdemeanor punishable by up to a year in prison and carries a rather vague accusation, but regrettably, it is a common occurrence.
Aggravated Assault
Irritability and excessive mood swings are classic warning signs of heavy drinking. Due to this, some people get aggressive after excessive drinking. Poor decision-making and impaired judgment may soon turn deadly when mixed with aggressiveness and antagonism. Acting on violent thoughts and emotions might result in a charge of aggravated assault.
Sexual Assault
A sexual assault is a forced sexual activity that may entail physical contact, kissing, and sexual contact. Sexual assault may occur when there is no consent, and the victim cannot offer permission due to alcohol or mental condition. Individuals perpetrate approximately 37% of sexual assaults and rapes under the influence of alcohol. For offenders, alcohol may exacerbate their violent conduct. This may cause them to become more aggressive when someone resists them.
Domestic battery
On this particular day, there are often many intoxicated lovers and spouses. This results in some of them being too physical when their significant other is excessively flirtatious with others.
Alcohol plays a dangerous role in domestic violence. Approximately two-thirds of victims of domestic abuse by a current or past spouse or partner say that the offender was intoxicated. Intoxication, poor judgment, and lack of emotional control lead to aggressiveness, intimidation, and other controlling behavior.
DUI
This is almost always one crime that happens at every celebration. A celebration that revolves around alcohol, like st. Patrick's day will automatically have DUI cases.
Remember, the best way to avoid a DUI charge is to not drive while impaired. If you are going to be drinking or using drugs, plan ahead and arrange for a sober ride home. If you have been charged with a DUI in California, contact our experienced DUI lawyers today.
Need an Attorney? CALL NOW: 310-274-6529
Seppi Esfandi is an Expert Attorney who has over 21 years of practice defending a variety of cases.