Seppi Esfandi
Affordable Compton DUI Attorney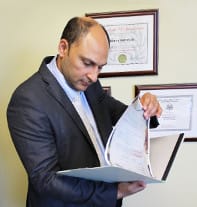 Affordable Compton DUI Defense
Depending on how your Compton DUI case is navigated, you could be facing felony or misdemeanor consequences, incarceration or diversion/probation, lifelong professional obstacles or a clean, fresh start.
Here's what Esfandi Law Group offers:
A consistent winning track record
Defense by a top-rated Criminal Law Expert with more than 21 years of experience
Aggressive, creative, and effective defense strategies
Constant communication and availability
Affordability
Seppi Esfandi is an expert, affordable Compton California DUI Attorney who has over 20 years of successful practice.
The City of Compton
Compton is one of the oldest cities in Los Angeles County. NWA, The Game, and other prominent rappers were raised in Compton; legendary athletes Serena and Venus Williams were born there. Despite these claims to fame, Compton has, for a long time, been even more notorious for its Bloods, Crips, drugs, and a famously troubled police department.
The adventures of the beleaguered Compton Police Department came to an end in 2000, when the Compton City Council voted to disband it. At that point, the Compton PD's responsibilities were transferred to the Los Angeles Sheriff's Department. In the years since, there have been several attempts to resurrect the Compton PD, but they have all, mostly for budgetary reasons, come to naught. In September 2021, the City of Compton filed a lawsuit against the Los Angeles Sheriff's Department alleging "breach of contract, intentional misrepresentation, negligent misrepresentation, concealment, false promise and unfair competition."
Nevertheless, if you are arrested for a DUI in Compton any time soon, the Compton Sheriff's Station on Willowbrook Avenue is likely where you will find yourself. The most recent surprise Compton DUI checkpoint happened on October 29th. The data from October 29th has not yet been publicly released. Two drivers were arrested for DUI at the June 11th surprise Compton DUI checkpoint and two more at the one before that on March 12th, 2021. At that March 12th DUI checkpoint, eight additional drivers were cited/arrested not for DUI but for operating a vehicle unlicensed or with a suspended/revoked license and four vehicles were towed. At the June 11th DUI Checkpoint, out of the 325 vehicles stopped, three drivers were cited/arrested for operating a vehicle unlicensed or with a suspended/revoked license and one additional driver was arrested for child endangerment and carrying a concealed, loaded firearm.
According to the [Compton Sheriff's Station], "Checkpoint locations are based on a history of crashes and DUI arrests. The primary purpose of checkpoints is not to make arrests, but to promote public safety by deterring drivers from driving impaired." Funding for these checkpoints is provided by a grant from the California Office of Traffic Safety, through the National Highway Traffic Safety Administration."
The California Office of Traffic Safety [OTS] reports that, "approximately one-third of all traffic crash fatalities in the United States involve drunk drivers (with blood alcohol concentrations [BACs] of .08 or higher)," and that "in 2019, 1,066 people were killed in alcohol-involved crashes on California roads." The OTS' "DUI Doesn't Just Mean Booze" educational initiative is intended to convey to the general public that a driver can face a DUI arrest not only for driving under the influence of alcohol, but also for driving while using marijuana, narcotics, or prescription drugs.
Excluding legal fees, being convicted of a Compton DUI will likely cost you upwards of ten thousand dollars. In addition, the California Department of Motor Vehicles (DMV) has its own (separate, pricey, and complicated) time-sensitive administrative process for ensuring the preservation of your California driving privileges.
Here are three things a DUI defense attorney can do to your charges:
Have them dropped – Now, while this is not easy to do, in some cases, your DUI defense lawyer may be able to get your DUI charges dropped before you even get to trial. They make this possible by getting key evidence thrown out. Since the burden of proof falls on the prosecutor, if the key evidence is thrown out, there is no case.
Have them dismissed – Your DUI defense attorney can get the case dismissed by finding flaws the prosecutor has during the trial. If your DUI lawyer can discredit the evidence enough, they can ask the judge to dismiss the case.
Have them reduced – While this is usually the last resort for your DUI defense lawyer, they can help you negotiate a bargain that will help get your DUI charges reduced.
Hire a DUI Attorney
The intelligent thing to do during a Compton DUI traffic stop is to cooperate with Law Enforcement Officers [stay calm, be polite]; the brilliant thing to do as soon as possible after that traffic stop is to obtain an affordable Compton DUI attorney's expert advice.
Fact: The earlier in the DUI prosecution process a criminal defense attorney intervenes, the more favorable the outcome of the case will be.
Seppi Esfandi is an expert, affordable Compton DUI Attorney who has over 20 years of successful practice.
Call Now 310-274-6529, for a free consultation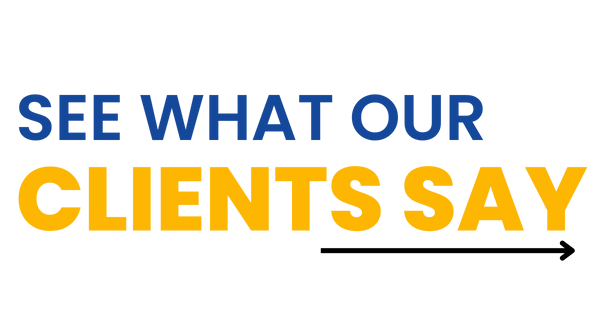 How to Win Your Case
We cannot stress enough that you read, understand and follow these 10 basic rules if you are criminally charged or under investigation: