California Health and Safety Code Section 12702 HSC
12702 HSC : Furnishing Dangerous Fireworks To A Minor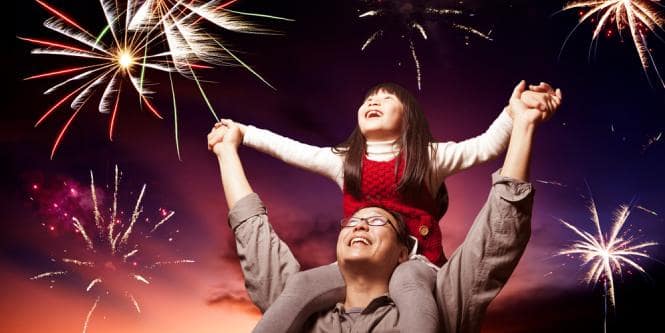 Furnishing Dangerous Fireworks To A Minor – Table of Contents
HSC 12702, Furnishing Dangerous Fireworks To A Minor – Overview
Celebrations like Independence Day bring out the fireworks, a favorite seasonal item. But firing off fireworks is extremely risky if not done properly. Providing dangerous pyrotechnics to a minor is illegal in California under Section 12702 of the state's Health and Safety Code.
Fireworks in California are classified as either "hazardous" or "safe and sane" under the state's regulations. Except when used by an authorized professional, fireworks that pose an unreasonable risk to the public are prohibited at all times. Firecrackers, skyrockets and rockets, roman candles, chasers, sparklers more than ten inches long or one-fourth of an inch in diameter, and any fireworks aimed at creating the surprise factor upon the user, such as auto-foolers and booby traps, are all prohibited.
HSC 12702, Furnishing Dangerous Fireworks To A Minor – Sentencing
If you're caught selling, giving, or delivering dangerous fireworks to a juvenile under the age of 18, you'll face the misdemeanor penalties outlined in Section 12700(b) for your first offense. Upon a subsequent offense conviction for the same violation, the offender is subject to an additional $5,000 fine, incarceration in a county jail for up to one year, or both. The court will not award the individual probation, and it will not postpone the execution of the punishment.
12702 HSC Related offenses
Promoting the delinquency of a minor – PC 272
As per Penal Code 272, promoting the misconduct of a minor is the crime of making them: Engage in unlawful or criminal behavior, develop a truancy issue, or become reliant on the juvenile court system.
Depending on the specifics of the case, a prosecutor may charge a person who provides a dangerous firework to a child with both: Code penal 272, Health and Safety Code 12702, and PC 18710 – Possession of a Destructive Device. Possession of a destructive device violates Penal Code 18710 PC when a person possesses a "destructive device" such as a bomb, grenade, or projectile containing explosive material. Contrary to HS 12702, a breach of this provision is a more serious offense under California law. Possession of a harmful device is punished by up to three years in state prison as a felony.
Possession of ingredients for a dangerous device – PC 18720. Possession of destructive device materials violates the Penal Code 18720 PC. Similar to HS 12702, defendants can utilize the entrapment argument to contest charges under PC 18720 if they were arrested due to an undercover operation.
HSC 12702, Furnishing Dangerous Fireworks To A Minor – Prosecuting
The elements the prosecutor must prove are that: The defendant did ONE of the following:
Willfully was in possession of the fireworks.
Willfully sold or furnished the firework to the minor.
While furnishing the fireworks, they fully knew the minor's age.
The fireworks they had were the dangerous type.
HSC 12702, Furnishing Dangerous Fireworks To A Minor – Defenses
Under this code provision, people accused of committing a crime have the right to a legal defense. In three typical defenses, defendants must demonstrate:
No dangerous fireworks
This regulation covers only potentially dangerous fireworks. In this defense, an accused person may always claim that the fireworks they sold to a kid were safe to use, even though they may have sold pyrotechnics to a youngster. For example, they may have measured less than 10 inches in length.
Entrapment
Following the completion of a sting operation, persons are typically detained and charged in many of the HS 12702 cases that are investigated. If the officer was the one who encouraged the subject to conduct the offense, all additional charges against the subject must be withdrawn. If the defendant can demonstrate that they only committed the charge because they were entrapped, then they have a legitimate legal defense called entrapment. Entrapment is the phrase that describes this type of "luring." It refers to the authoritatively coercive actions of law enforcement personnel, such as intimidation, coercion, harassment, fraud, flattery, or threats.
The Minor Lied
Remember that a violation of this code provision is only possible if the individual in question sells, distributes, or otherwise provides a youngster with a dangerous firework. That other person may have used a fake ID or lied about their age. If the defendant can show that they had a reasonable belief that the other person was over 18, then the defendant will have a valid defense.
Call Us for a FREE Case Review: 310-274-6529
How to Win Your Case
We cannot stress enough that you read, understand and follow these 10 basic rules if you are criminally charged or under investigation: