Health and Safety Code 11368 HSC
HSC 11368 – Forging a Prescription For a Narcotic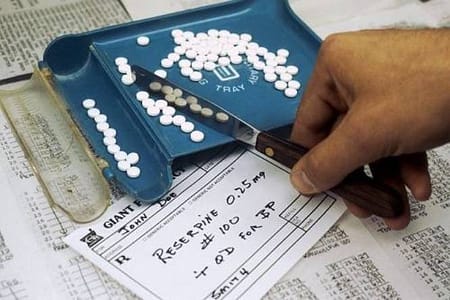 Forging a Prescription for Narcotic – Table of Contents
Forging a Prescription for a Narcotic – Overview
While one can legally get a valid prescription from a certified medical professional. The increased abuse and addiction to prescription drugs in the past couple of years has led to some individuals opting to forge, alter or use false prescriptions to unlawfully obtain prescription drugs.
However, committing any of these actions is considered a crime under the California Health & Safety Code 11368 HSC. This statute makes it a crime for anyone in California to:
Forge or alter a prescription
Use a forged prescription
Possess narcotic drugs obtained from a forged prescription
The exact language of the Health and Safety Code 11368 HSC states:
Every person who forges alters, issues or utters an altered prescription, or who issues or utters a prescription bearing a forged or fictitious signature for any narcotic drug, or who obtains or possesses any narcotic drug by any forged, fictitious, or altered prescription, shall be punished by imprisonment in the county jail for not less than six months nor more than one year, or in the state prison.
A narcotic drug, in this case, can include, but is not limited to any of the following substances:
Valium
OxyContin
Vicodin
Fentanyl
Codeine
Demerol
Morphine
Opium
Percocet
Acetyl fentanyl
Sentencing
If you are charged under the California Health and Safety Code 11368, you should know the crime is considered a wobbler offense. This means it can be charged as either a misdemeanor or a felony. How the case is charged will depend on the circumstances of the case or the accused's criminal history.
If convicted for a misdemeanor, the defendant could face the following penalties:
A jail term of 6 months to one year in a county jail
A maximum of $1,000
Informal probation
If convicted for a felony, the defendant could be facing the following penalties:
Maximum incarceration of 3 years in a state prison
A formal probation
Related Crimes:
Prescribing a Controlled Substance Without A Legitimate Purpose – California Health & Safety Code Section 1153 HSC
Prescribing a Controlled Substances To An Addict – California Health and Safety Code Section 11156 HSC
Doctor Shopping/Prescription Fraud – California Health & Safety Code Section 11173 HSC
Possession Of A Controlled Substance – California Health & Safety Code 11350 HSC
Forging or Altering A Prescription – California Business and Professions 4324 BP
Prosecuting
For the prosecutor to get you convicted under Health & Safety Code 11368 HSC, they must prove without a reasonable doubt that:
The defendant forged, altered, or used a forged prescription
The prescription was for a narcotic drug
The defendant was aware the prescription was forged or altered
You should also remember that a defendant can also be accused under this statute if they possess narcotic drugs acquired with a false prescription. To get one convicted for this crime, the prosecutor will have to prove:
The defendant obtained or possessed a narcotic drug
They were aware of its presence
They knew of the substance's nature or character as a narcotic drug
The narcotic drug was in a usable amount
The narcotic drug was procured through a forged, fictitious, or altered prescription
The defendant had the knowledge the narcotic was obtained using a forged, fictitious or altered prescription.
Defenses
If you are charged under Health & Safety Code 11368 HSC, you should know there are different defenses a criminal defense attorney can use to argue your case and get your charges dropped.
Unaware of Forged Prescription
If the accused was unaware the prescription he or she was using was forged or altered in any way, then they avoid getting charged under this statute. For example, if the defendant had been sent to the pharmacy by their friend to pick up their prescription. But, the friend had altered the prescription in some way without telling the defendant. If the defendant can argue they had no prior knowledge or intent to use the false prescription. Their defense lawyer can use this to argue the case.
If the defendant bought narcotic drugs from a person without knowing they had been obtained using a false prescription. This can be used as a suitable defense against Health & Safety Code 11368 HSC.
Forging A Prescription For A Narcotic Drug – Hire Us
If you are under investigation for violating the California Health and Safety Code 11368 HSC, one person you are definitely going to need by your side is a skilled criminal defense attorney like Seppi Esfandi. Esfandi has been handling criminal cases for years and has a track record of successfully defending drug-related cases in the courtroom.
Need a Criminal Defense Attorney? CALL NOW: 310-274-6529
Seppi Esfandi is an Expert Criminal Defense Attorney who has over 20 years of practice defending a variety of criminal cases.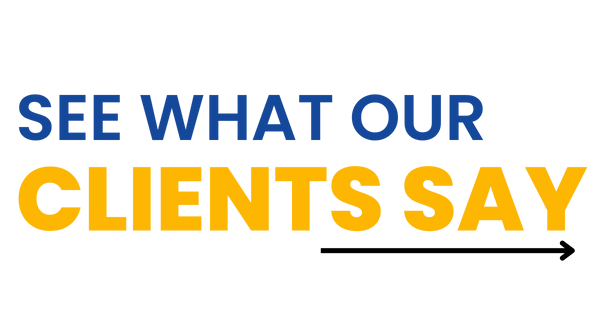 How to Win Your Case
We cannot stress enough that you read, understand and follow these 10 basic rules if you are criminally charged or under investigation: