California Penal Code 529 PC
PC 529 – False Impersonation
False Impersonation – Table of Contents
PC 529 – Overview
It is unlawful for any person to misrepresent to another in a personal, professional, or official capacity that they can: become a bail or surety for another in any legal proceeding; verify, publish, acknowledge, approve another's intent through a written instrument that can be legally recorded; assume a fiduciary role where any presumption of negligence can expose that person to civil and criminal liability.
What is the definition of a bail or surety under Penal Code 529 PC?
Bail is the process whereby someone who is arrested and confined in jail can be released prior to sentencing or penalty by the Court, by providing a cash deposit, bond, or other security that will guarantee that the person confined will appear in court. A person is not entitled to bail if they are on an extradition warrant, immigration hold, or parole hold. The amount of bail is determined by the Superior Court Judge in the State of California, and dependent on a number of factors pertaining to the seriousness of the charged offense, prior criminal record, and the probability of the defendant appearing in court, as well as imminent danger any victim or them families.
Surety is the process of ensuring that the bail process is completed with in accordance with penal code and judicial standards. Essentially, what is required is that a person or business entity provides financial leverage to an accused, by assuring the full bail amount specified, but at the same time requiring consideration from the client accused to pay a portion of the bail assured. The surety guarantees that the accused will promise to appear in court, hear the charges presented against them, and if necessary, adhere to any conditions suggested by the Court.
A surety requires a license from the California Department of Insurance. As a surety of bail, it requires any of these three types of licenses: the bail agent's license, the bail permit license, and the bail solicitor's license. The bail agent's license permits the holder of the license to solicit, negotiate and effect all issues of the bail process. The Department of Insurance, requires taking and passing a written examination.
What is meant by verifying, publishing, acknowledging, and approving another's intent through a written instrument that can be legally recorded as defined under Penal Code 529 PC?
Written instruments that can be legal recorded under the laws of California include categories termed Principals of Transfer. The principals of transfer convey the intent of one or more parties. The intent can pertain to real or personal property. The intent can be testamentary, living or conditional. Principals of transfers respectively assign rights and obligations to be assigned to those specified as subjects of interest or benefit, whereby: the transfer enables the assignment of a benefit to one or more parties, from a set of one or more persons who receive the obligation to enforce them; as well as the beneficial party responding to obligations to sustain benefits that directly enrich those who provide them. Illustrations of principals of transfer included deeds, trusts, and employment contracts. Those who can administer principals of transfers can include insurance agents, lawyers, doctors, and financial planners.
What is meant by assuming a fiduciary role where any assumption of negligence can expose that person to civil and criminal liability as well as forfeiture of any gains or assets received as applied to Penal Code 529 PC?
A fiduciary relationship is any relationship where one of the parties has a duty to act in the best interest of one or more group of people as defined by administration, civil and criminal law. A fiduciary duty is a matter of law. Illustrations of employment that must adhere to fiduciary duties are attorneys, doctors, certified public accounts, brokers, insurance agents, bankers, and corporate officers.
What is the definition of fraud as defined under Penal Code 529 PC?
Defrauding means to misrepresent a material fact that is the subject matter pertaining to an agreement of consideration, with or without compensation, for which one party detrimentally relies upon for another's person gain. Altering, is a form of defrauding, and refers to intending to grossly change a characteristic or identity of a designation.
What is the mental state required for a violation of Penal Code 529 PC?
The mental states required for a violation of Penal Code 529 PC is purposefully and willfully. Purposeful is the conscious desire to achieve an act, while being consciously aware that the conduct is unlawful; but understanding the circumstances that might result. As applied to Penal Code 529 PC, the State must prove beyond a reasonable doubt, that the accused assumed the role of either: a bail or surety in a criminal proceeding; a principal of transfer concerning real or personal; or a role of fiduciary duty; and the accused was consciously aware that she did not acquired the credentials to assume the role; and knew it was unlawful to state the same; but consciously knew another party relied on this assumption as a material fact or issue to transaction or associate with the accused for compensation or consideration; but the accused assumed this role to the detriment of another for personal gain; reasonably understanding the circumstances that would result.
PC 529 – Sentencing
A violation of Penal Code 529 PC is charged as a misdemeanor or felony. As a misdemeanor the penalty is confinement not exceeding 1 year in jail, with fines not exceeding $1000 dollars. As a felony the penalty is confinement terms of 16 months, 2 or 3 years in prison with fines not exceeding $10,000 dollars.
What are examples of violation of Penal Code 529 PC?
Sara never went to law school. And she never was the member of the State Bar. She was an intern for Ziggy PLC. She started telling some of her attorney's client that she was an attorney and can take their cases pro bono. Those clients were so grateful that they paid her. When Sara appeared in court with the clients, she encountered an attorney who worked at the firm. The attorney informed the clients that Sara was not an attorney. The clients told the attorney they paid her for services to be conducted in court that day as an Attorney, because she told them she was an Attorney for the firm. The attorney substituted himself in the case and called Ziggy. Ziggy called the police and Sara was arrested.
PC 529 – Defenses
The subject matter was illegal and could not concern a legal contract.
Waiver of impersonation after verification of administration remedies of correction.
False Impersonation – Hire Us
If you are charged with a violation of Penal Code 529 PC, call The Esfandi Law Group. Contact Los Angeles criminal defense attorney Seppi Esfandi, principal attorney of The Esfandi Law Group, APLC.
Need a Criminal Defense Attorney? CALL NOW: 310-274-6529
Seppi Esfandi is an Expert Criminal Defense Attorney who has over 20 years of practice defending a variety of criminal cases.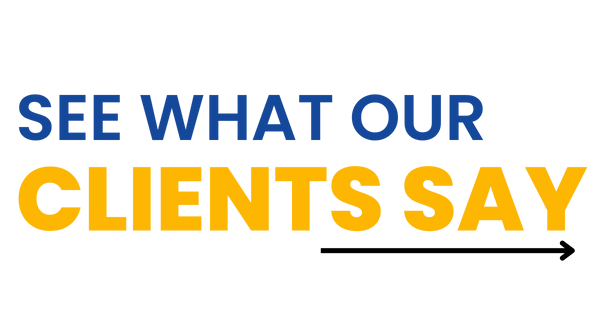 How to Win Your Case
We cannot stress enough that you read, understand and follow these 10 basic rules if you are criminally charged or under investigation: