PC 92 – Bribery of Judges or Jurors in California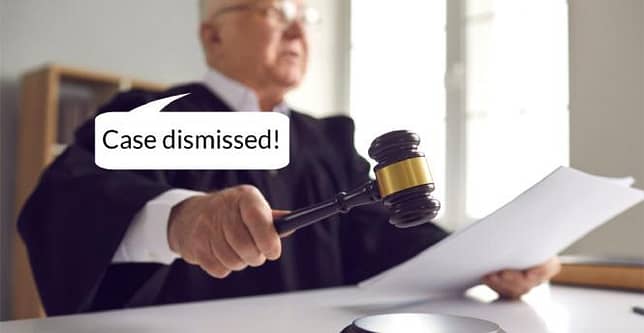 Bribery of Judges or Jurors in California – Table of Contents
PC 92 – Overview
What is bribery of Judges or Jurors in California as described under California Penal Code 92?
Any person who gives or offers to give a bribe to any judicial officer, juror, mediator, referee, arbitrator, umpire, or to any person who may be authorized by law to hear or determine any question of law or controversy. And the purpose is to influence that person's vote, opinion and or decision, to an entitlement could not be ordinarily retained without reasonable competition or challenge or petition.
PC 92 – Prosecuting
What is a bribe as described under California Penal Code 92?
It is important to note that it is not necessary to dictate that a bribe is being processed, requested, or received from a recipient by the accused. The offer by way of solicitation does not need to be stated directly. All that needs to be demonstrated is the understanding of the recipient under objective standards of reasonableness that a bribe is requested from the accused in exchange for consideration for an act or influence to attain a result that could not be concluded without the designated influence of official capacity. The word bribe indicates anything of value both prospective, present, or in the future to be provided in exchange for an official or public act by one in the role of influence to be presented by another with the corrupt intent to create that result. The term corrupt means a wrongful design to acquire or cause some underserving advantage to another in exchange for consideration.
What is the mental state required for a bribe under California Penal Code 92?
The mental state required is corrupt intent. This is specific intent to influence another to make an official decision or act that person would not ordinarily do but for circumstances that provoke or guide that person to do something to attain that result that under ordinarily reasonable circumstance could not be achieved.
PC 92 – Sentencing
What are the penalties for a violation under California Penal Code 92?
The penalty for a violation of California Penal Code 92 is charged as a felony. The confinement for the violation ranges between 2, 3, and 4 years in State Prison; with fines not exceeding $10,000.
What are examples of a violation under California Penal Code 92?
Emily really needed a permit to sell her patented velvet cake tocos across the street from Pink Tocos in Los Angeles. She felt the variety would spur competition and provide an effortless way for her to maintain a foothold in the business. To achieve this Emily was classmates with the Director of Parks and Recreation in LA City Hall- his name was Emery. Emily told Emery that she needed an LA DHR 1925 permit. Emily then stated that she will provide a $10,000 donation to Emery's wife's Group Shelter Home where she works as the grant writer. Once the donation was made, the permit was processed. The problem was that no other permits for the same location were provided, despite subsequent requests by other merchants. One of the merchants Han, the owner of Fabulous Eats, who is known for its vegetable compost dip that can be eaten with anything veggie, after seeing Emily's toco stand posted across the street from Pink Tocos, immediately went to City Hall and spoke to Emery about getting his post-perm (permit). After being told that there were no more permits available, Han contacted the DA's Public Corruption Office to file a claim concerning bribery and fraud. After an investigation, it was determined that Emily was provided with the only permit for that location. Subsequently Emily's permit was revoked, Emery was fired, and both were charged with violations of public corruption and bribery.
PC 92 – Defending
What are defenses to a violation of California Pena Code 92?
Mistake in Fact- the party being influenced was not providing an act that would natural stemmed from his role in public office or official capacity.
Repudiation- once the intended bribe was provided the party with leverage in a public or official capacity disowned the consideration and made steps to contact the authorities and or document attempted bribe to mitigate further damage or injury to those that would be affected by his decision in public office.
Duress.
Necessity.
Lack of Identity or association with the transaction or consideration provided as being linked to the accused and his or her capacity in public office.
PC 92 – Hire a Lawyer
If you or your loved one has been charged with a violation of California Penal Code 92, contact the Esfandi Law Group APLC. Seppi Esfandi, Principal Attorney of The Esfandi Law Group, APLC, his staff, and Attorneys are delighted to discuss your legal issues and seek retainment to provide solutions.
Call Us for a FREE Case Review: 310-274-6529
How to Win Your Case
We cannot stress enough that you read, understand and follow these 10 basic rules if you are criminally charged or under investigation: