California Penal Code 261(a)(3) PC
PC 261(a)(3) – Rape of an Intoxicated Woman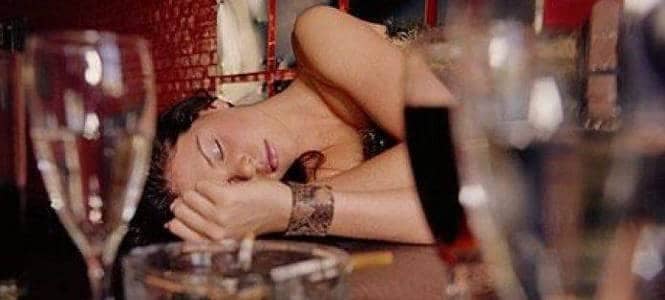 Rape of an Intoxicated Woman – Table of Contents
Rape of an Intoxicated Woman in California, PC 261(a)(3)
Rape of an Intoxicated Woman is defined in the California Penal Code 261(a)(3) as any act of sexual intercourse that is accomplished under a certain set of circumstances.
Rape of an Intoxicated Woman Penal Code Section 261(a)(3) explains that when a person is unable to resist the act of sexual intercourse because of an intoxicating or anesthetizing substance, and the defendant knew or should have known of this condition, a rape has occurred.
This means that a drunk or high person that is unable to say no or consent to sex is raped if the other person knew or should reasonably have known the first person was in that state of mind.
Rape of an Intoxicated Woman is a felony in California, and the penalties can be as harsh as 3, 6, or 8 years in prison. The perpetrator will be required to register as a sex offender, as well.
The courts have interpreted the phrase "prevented from resisting" to mean the victim lacked capacity under the law to give consent with any sort of sound judgment because of the victim's intoxicated state. The jury is allowed to weigh any relevant factors in determining whether that legal threshold for being able to give consent has been met. This includes how much alcohol was consumed, how old the victim was, the victim's level of maturity, etc.
What The State Has to Prove
The prosecutor must be able to prove beyond a reasonable doubt:
There was an act of sexual intercourse;
The act was accomplished with someone other than the perpetrator's spouse;
The victim was intoxicated with alcohol, drugs, or another substance;
The victim's intoxication prevented him or her from resisting; and
The perpetrator knew or should reasonably have known the victim was intoxicated to such a degree.
Oftentimes the crux of a case like this lies in the level of intoxication of the victim, the knowledge of the defendant, and the actual act that occurred.
In prosecuting these cases, the attorney will likely not have to work too hard to show that intercourse occurred and that it was between one person and another that was not the perpetrator's spouse.
Traditionally, a trial will focus largely on consent, which will be discussed in further detail below.
Potential Defenses for Penal Code 261(a)(3) PC
Criminal cases in California require the prosecutor to prove each element of the case beyond a reasonable doubt. This means the prosecutor must prove each point above with no room for any real doubt as to any element. If the defense can cast reasonable doubt on just one element, the defendant should be acquitted of the charge.
Hiring a skilled defense attorney is imperative. As mentioned, rape is a very serious charge. It is a felony with many harsh punishments. Even a prison sentence that ends after 8 years will not be the end of the penalty phase for Rape of an Intoxicated Woman Penal Code 261(A)(3) crime, because a registration for a violent sexual crime will be for the duration of the defendant's life.
Your attorney may be able to show that there was never any sexual intercourse involved in the incident. Without intercourse, rape cannot have occurred in this manner. In addition, your attorney could produce evidence that the victim was not intoxicated, or was so hardly intoxicate that the victim still was in full control of his or her mind and body and decision-making processes. The victim needs to be unable to resist or consent in order for rape to occur, so evidence to the contrary could defeat this charge.
Finally, if the defendant had no reasonable way of knowing the victim was intoxicated, there can be no rape charge in this manner.
Consent
Consent in California is an affirmative act. Lack of resistance is not evidence of consent, in and of itself. Two people must affirmatively agree to engage in sexual intercourse, or consent was not present.
It is important to remember the legal age for consent in California is 18, but it is equally important to remember that both individuals must be of sound mind when outwardly agreeing to engage in this type of conduct.
We Want to Help
If you or a loved one is being charged with Rape of an Intoxicated Woman Penal Code 261(A)(3) in Los Angeles, we invite you to contact us immediately for a free case review. Schedule an appointment to meet with us in person, or feel free to submit an evaluation online and we will get in contact with you ASAP. We can provide a free consultation in our office located in Century City, or by phone.
Our experienced and assiduous Los Angeles Criminal Defense Lawyers will be sure to fight until the end to reduce or drop your charges completely.
Call Us for a FREE Case Review: 310-274-6529
How to Win Your Case
We cannot stress enough that you read, understand and follow these 10 basic rules if you are criminally charged or under investigation: