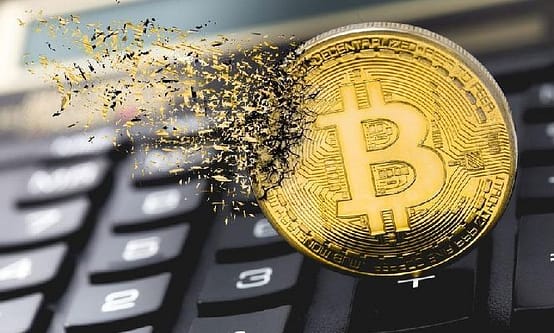 Comparison of Crypto-related crimes in 2019 and 2020:
New investment methods create hype among investors. This hype is a keyhole for hackers, who have now come into the light along with their schemes using cryptocurrency as their playing field. Billions of dollars of investor's funds have been sunk due to these scammers. More scams will lead to more strict laws, as we are seeing with the ban of crypto in China.
Methods used by hackers
The last two years have shown some new crypto-related crimes. As the market was new and investors were excited to start a new venture, it gave hackers a free space to carry out various scams.
Hackers used different luring methods to get your currency. Here are some of the more notable ones:
In 2019, 64% of the crime methods were Ponzi schemes. In 2020, it was replaced by WoToken, a scheme similar to Plus Token. It covered 58% of crime in 2020. Some of the same people even operated it. It caused $1.1 billion in losses to users. Although there was a decrease in crime volume in 2020, it still made up 73% of total crime.
In 2020, there was a hack of "kucoin", stealing of about $282 million. But 84% of funds were recovered.
Major fraud volume about 99%, in 2nd half of 2020 was occupied by DeFi (decentralized finance) related hacks. $129 billion were scammed as this method has become a significant threat for crypto business. It is followed by a new pattern named rug and pull, dug by hackers. There is no room left for investors in this method to gain a profit as some investors liquefied the DeFi pool.
An exit scam is one of the most tested ways by fraudsters. It was conducted in November 2020. One of the DeFi projects named SharkTon engulfed $10 million of users by closing its exit site, leaving investors helpless and clueless.
Mays hackers use sophisticated methods. They seep through the instant messaging systems and can manipulate the price of the cryptocurrency in the market.
As DeFi projects are one of the most used methods by hackers and scammers, authorities are now paying attention to controlling them. In this, scammers use technically written contracts with less verified codes. Although companies have collected data for crypto scams still 50% of crimes were not reported.
New Rules for 2021
All of the above scams and hacks have gained legal attention. In the U.S, new rules and regulations are proposed by FinCEN. There will be new protocols for transactions of cryptocurrency that must be followed by banks and VASPs (virtual asset service providers).
U.S department of treasury has designed and issued a Notice of proposed rule making (NPRM) in December 2020. According to this issue:
It will make reports for transactions above $10k if the counterpart is shown as otherwise covered wallet will be taken under foreign jurisdiction due to money laundering concerns.
It will also record convertible virtual currency(CVC) transactions above $30k and make identifications for customers.
These rules are considered vital to control money laundering and fraud by BSA officers.
Need Help?
It's highly preferable that you call a lawyer for legal device. Contact Esfandi Law Group.
Seppi Esfandi is an Expert Criminal Defense Attorney who has over 20 years of practice defending a variety of criminal cases.