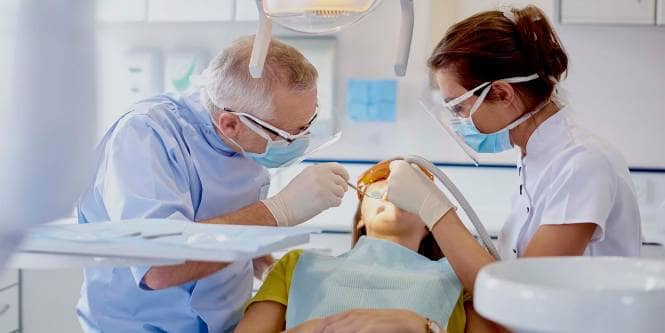 Dentistry for Domestic Abuse Survivors
Crime can occur suddenly and unexpectedly. Sudden violent deaths, shootings, sexual assaults, child molestation, or domestic violence create hurdles in the recovery process for victims, survivors, and families. Crime devastates families emotionally, physically, and financially.
CalVCB aids crime victims and their families to get resources to manage the consequences of violent crimes via the Victim Compensation Program. Annually, numerous individuals seek assistance from the program in covering dental expenditures resulting from criminal activity.
Dental Preapproval
Dentists may send a dental preapproval to the program. Submit pre-treatment estimates on the ADA form, but some dental offices prefer their computer-generated versions. These suffice, but the ADA Dental Claim, form or computer forms must contain the following details:
Name plus the address of the patient.
Name plus the address of the provider.
Tax ID for the provider and license number.
CDT codes and service descriptions used in dentistry currently.
Procedure fees.
Overall cost.
They will review the pre-treatment estimate for medical necessity and connection to the qualifying crime. More information may be asked from the dental provider if the initial estimation and crime report are insufficient to decide. A letter will be sent to the provider and victim to inform them if treatment is approved or denied.
Tailored Services to Accommodate Your Requirements
The main focus of general dental services is the maintenance of oral health. The proficiency of a skilled dentist extends beyond mere tooth care, as they can effectively address a comprehensive range of oral concerns spanning your teeth, gums, tongue, and jaw, thus promoting overall oral health. Numerous conventional dental procedures that survivors frequently require of domestic violence consist of:
Overdue maintenance appointments and assessments.
Aid in the restoration of damaged teeth, whether they are chipped or broken.
Extractions
root canal treatments.
Bridges
Crowns
Implants
Dentures
On the other hand, cosmetic dentistry is predominantly focused on enabling a healthy and self-assured smile. The experience of enduring mistreatment in a violent household frequently fosters a sense of caution among those who have survived such traumas. This can manifest in their reluctance to express happiness or joy for many reasons. At times, availing oneself of cosmetic procedures intended to enhance dental aesthetics can assist survivors in acquiring the indispensable self-assurance they merit. Conventional cosmetic interventions that could prove beneficial comprise of:
Dental bleaching
Bonding
Ceramic Dental Veneers
Inlay and Onlay Restorations
Braces
The implementation of trauma-informed dentistry is imperative when treating individuals susceptible to sedation due to dental anxiety or previous unfavorable encounters within or beyond the dentist's domain, making it a crucial practice for dental professionals. One possible revised version could be: One effective strategy involves discreetly placing information cards from nearby domestic violence prevention organizations in private restrooms or similar locations, providing a secure and confidential means for vulnerable individuals to access such resources.
What is the Role of the Dental Team?
Assault is most frequently directed toward cranial and cervical regions, including the facial area. Dental professionals conduct periodic examinations of these areas and address any injuries that affect the facial and dental structures. Consequently, it is the responsibility of dental care professionals to contribute toward addressing the matter of domestic violence.
Dental professionals possess a chance to frequently encounter patients without the need for an accompanying person in a setting that is essentially less stigmatizing than other official services. This may present prospects for patients to disclose incidents of domestic violence and seek assistance. Hence, they must offer adequate support and guidance to our patients.
American Academy of Cosmetic Dentistry Charitable Foundation (AACDCF) and Tokuyama Dental America
Tokuyama Dental America, a dental manufacturer based in Encinitas, California, collaborated with the American Academy of Cosmetic Dentistry Charitable Foundation (AACDCF) to form the Give Back a Smile initiative for this reason.
Give Back a Smile offers no-cost dental treatment to adult victims of dental trauma resulting from domestic and sexual abuse. Volunteer dentists from Give Back a Smile donate their time and expertise to restoring smiles free of charge. As of 2020, Tokuyama Dental America had contributed dental products worth over $86,000 to Give Back a Smile. These products, including those from the Estelite Omega esthetic composite line, have empowered Give Back a Smile volunteer dentists to offer premium dental services to domestic abuse and violence survivors.
Related Pages:
Need an Attorney? CALL NOW: 310-274-6529
Seppi Esfandi is an Expert Attorney who has over 21 years of practice defending a variety of cases.