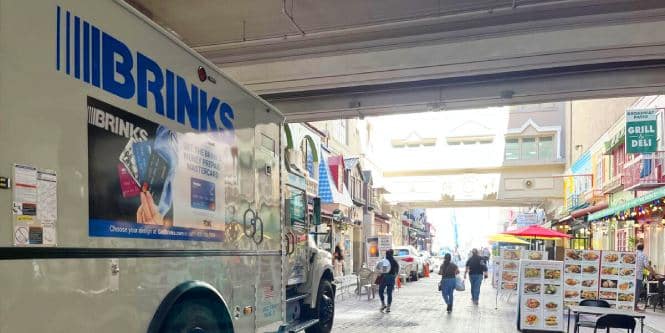 Diamond Heists on the Rise in LA
If you watch movies about diamond thieves in Hollywood and see how easy it seems for them to steal millions of dollars in diamonds, you might think it's a simple thing to do. Or, you can succeed with enough planning, cleverness, attractiveness, and connections. In real life, taking the gems without getting caught requires more than just thinking about it for two hours.
It takes a lot of patience and hard work to make huge profits. But sometimes, those kinds of robberies work and happen. Every once in a while, a group of thieves steals diamonds. It's difficult to know if the thieves get the money because the diamonds are usually not found after big robberies. But in California, they are on the rise. Only last year, there were more than two cases. According to the president of the Jewelers' Security Alliance, John Kennedy, a total of 35 smash-and-grab robberies were reported in California, spanning from May 2021 to April 2022. These thefts were carried out by culprits wielding hammers, who targeted jewelry stores within Orange County to break open display cases.
The San Francisco Chronicle reported that the Mission District Police station's jurisdiction received notices of 810 possible burglaries or attempted burglaries as of Oct. 31 of this year, representing a 13% rise from the same interval of the previous year.
Diamond Heist Cases in California
In September 2022, a group of thieves committed four armed robberies in three hours, including one at a fashionable Los Angeles café on Melrose Avenue, where they stole jewelry from an Israeli family. In July 2022, in the San Gabriel Valley (near L.A.), a pair of criminals attacked a couple in the parking lot of an Asian supermarket by striking them with a pistol to steal a Rolex worth $60,000 and cash.
The Los Angeles riots during the George Floyd race protests in 2020 included violent store robberies using battering rams, and these kinds of attacks are still ongoing. In March 2022, a group of around 5 to 6 individuals armed with sledgehammers broke the windows and display cases of a jeweler establishment in Beverly Hills. This incident occurred at 1:45 PM, and onlookers were left shocked as the culprits managed to flee with an estimated worth of up to $5 million in precious gemstones and timepieces. In August 2022, individuals robbed a Neiman Marcus located in Beverly Hills by driving into the establishment early at 4:45 AM, obtaining jewelry and handbags as a result.
A significant theft incident against Brink's was uncovered on Jul. 11, 2022, which has become widely publicized globally. According to an IDEX article, assailants who unlawfully entered an unmanned Brink's safety vehicle in the southern California region possibly made off with jewelry, precious stones, and luxury watches worth up to $150 million.
The vehicle used to transport attendees to and from the International Gem and Jewelry Show in San Mateo, a city in the southern part of San Francisco, was traveling to a meeting place at the Pasadena Convention Center. The guards found that the truck's locks had been tampered with at a rest stop at 2 in the morning. The total value of the stolen goods was a hefty $10 million, according to a statement from Brinks. Arnold Duke, the main organizer of the San Mateo event, distributed various estimates, claiming that the value could even be an obscene $150 million. According to Duke, because insurance premiums are prohibitive and exhibitors implicitly rely on Brink's services, they frequently obtain insufficient insurance. He characterized the situation as regrettable and emphasized that a sizable portion of the parties affected were small-scale business owners who suffered a total loss of their primary source of income.
In October 2022, a group of female individuals was captured on video surveillance, discretely removing approximately $100,000 worth of jewelry items from an Arden-Arcade retail store in Sacramento, California.
Although the incident was captured on video, the proprietors of Liz Shoes Best and Fitted Outfits intend to install additional surveillance equipment within their premises. According to the store proprietor, the ladies entered the premises with the specific objective of stealing valuables, namely jewelry. Investigators suspected that the individuals mentioned above could potentially be responsible for other incidents of theft in the vicinity.
Need an Attorney? CALL NOW: 310-274-6529
Seppi Esfandi is an Expert Attorney who has over 22 years of practice defending a variety of cases.