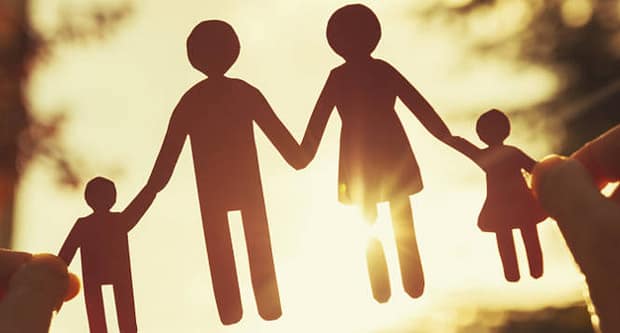 The Stigma of Domestic Violence Charge
On the Recovering from a Domestic Violence Charge subject, have you harmed your loved one, and now you've been accused of committing domestic violence? Jail may not be the worst thing that has happened. After all, your family relationship, the trust of your loved one, and even trust of your children who witnessed your uncontrolled aggression are at stake now.
It's important to vigorously defend yourself against legal charges related to domestic violence. Prosecutors do not take domestic violence charges lightly. Statistically they tend to become a habitual problem.
Breaking the cycle of domestic violence (Corporal Injury to Spouse, PC 273.5) can be difficult, but certainly not impossible in most cases. Remembering the following can help you in the future..
Ask Yourself, What Awakens Your "Inner Beast"?
What makes a person, a minute ago calm and cheerful, fall into a frenzy, scream and climb directly into a fight with a loved one? The reasons behind the aggression are many.
So, first off, you should often look at the complexity of everything that happens to understand the motives of your actions. Here are some common catalysts that lead to domestic violence:
Abuse of psychoactive substances (alcohol, drugs, etc.). Under the influence of drugs, a person can not adequately respond to a stressful situation.
Personal problems that are associated with dissatisfaction in personal relationships, intimacy, sex etc.
Mental traumas during childhood. Neurosis developed during dysfunctional relationships with parents. For instance, authoritarian and strict education, which develops internal aggression.
Lack of proper communication with your loved one when a problem arises.
Incomplete rest, overworked. You'd be surprised how much proper sleep can calm your temperament.
Financial problems. It's important to not take out financial problems on your partner. Work together to solve it if there is such a problem.
Watching movies and programs where violence is actively portayed. Media has a profound affect on the psychology of people, whether they admit it or not.
Aggression can be a symptom of a serious illness, which is often associated with brain damage: Schizophrenia. Encephalitis. Neurasthenia. Meningitis. Epileptoid psychopathy, etc.
Social influences should not be ruled out. Religious trends, propaganda, racial hatred, morals, images of politicians or strong personalities that are aggressive, develop a similar quality in observers. Be aware when these things may be influencing you negatively.
Often people who have caused harm, refer simply to a "bad mood" or even a mental disorder. In fact, only 12% of all aggressive people are mentally ill. The rest of the people show their negative emotions as a result of an incorrect reaction to what is happening, as well as a lack of self-control.
Aggression is noted as a person's dissatisfaction with life in general or a specific situation. Accordingly, the main reason is dissatisfaction, which a person does not know how to properly take the steps to eliminate.
In Recovering from a Domestic Violence Charge How to Stop Yourself from Committing Domestic Violence
1. Recognize the root causes of the aggression.
Even most mentally ill people have reasons for aggression. What moment was the trigger mechanism? What were the underlying problems that built up to that moment? After understanding the cause of your negative emotions, steps should be taken to change attitudes towards the situation.
2. The underlying cause should be properly depreciated or eliminated.
If it is necessary to change the personal attitude to the situation, then it should be done; if it is necessary to solve the problem (for example, to eliminate dissatisfaction), then you should make an effort and suffer a little.
These problems are usually not easy to solve, and thus the onset of the frustration. Patience and proper reasoning is crucial. Solve the initial problem by taking the necessary steps. After you figure it out, talk to your partner rationally about it and work together to get there.
In Recovering from a Domestic Violence Charge How to Handle a Sudden Surge of Anger or Aggression
Express anger in acceptable forms. Expressing anger constructively is possible, especially when the emotion has the full right to exist. Try to formulate your claim and politely expound it, without resorting to violence.
Do not keep your anger pent up. Discuss matters as they come, one thing at a time. Keeping your anger pent up and exploding all at once is dangerous and unhealthy. Your partner is there for you to talk to all the time. Timing is important.
Be aware of possible mental traumas from your childhood. Don't let your past get the best of you or your relationship. Your past is your past, deal with the present and the future.
Try not to dig deep. Our fantasies lead us into such a jungle of false causes and consequences. For example, your wife who showed coldness, did not stop loving, but was simply tired or preoccupied with something. If something seems wrong, talk about it politely in a civil manner. Don't let your emotions get out of control when it's simply not even necessary.
Talk about your difficulties and your concerns with people who can help. If the problem persists and the outbursts of rage can not be controlled, ask for help. Tell relatives about your feelings and expect that they will be considered – it is only natural.
Empathize. If the other person caused anger or anxiety, try to see things from their perspective. Be affectionate. Sometimes we quarrel simply because we are in the same emotional field, and we have nothing to share. Sympathizing with another, we can see that the reason is not worth such an extreme reaction.
Aggressive Behavior Can and Should be Treated
It's no secret that getting rid of the problem begins with awareness. The choice of treatment depends on the reason why you have acquired the habit of resorting to a riot. If your aggression lends yourself to relative control, you can try to deal with it on your own. Just a few suggestions that may help:
A long vacation;
Meditation, breathing techniques and yoga;
sport and gym;
the magic phrase to your spouse "let's talk about it later", pronounced whenever you feel the approach of another outburst of anger.
All this will help to develop a habit of self-control for those who, since childhood, suffer from violent temperament or are struggling with stress.
If you still feel that you are unable to cope with yourself, it is wiser to enlist the support of a specialist:
A psychologist may ask the right direction for an exit from the crisis;
A narcologist may help you to say "no" to alcohol and drugs;
An endocrinologist may prescribe drugs to restore proper hormonal balance.
Another option is the National Domestic Violence Hotline at 1-800-799-SAFE (7233) or find resources on their website, thehotline.org. A qualified Los Angeles domestic violence attorney can also connect you with useful, strategic resources.
We're Here to Help
Did the police arrest you for Domestic Violence or Domestic Battery (Domestic Battery, PC 243(E)(1)) in the greater Los Angeles area? We cannot stress enough the importance of consulting and retaining a lawyer to protect your rights, privacy and future.
Need a Criminal Defense Attorney? CALL NOW: 310-274-6529
Seppi Esfandi is an Expert Criminal Defense Attorney who has over 20 years of practice defending a variety of criminal cases.