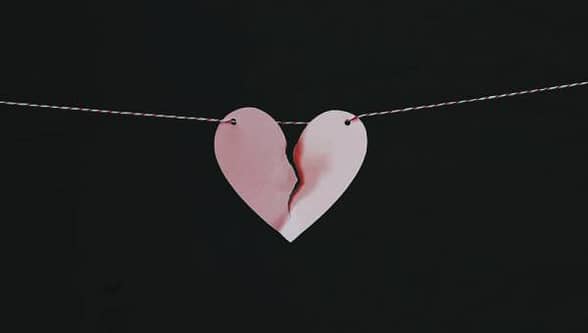 The Definition of a "Toxic" Partner
Dr. Lillian Glass is credited with coining the term "toxic relationship." In her 1995 bestselling book, Toxic People, Glass explains that:
"A toxic person is someone who seeks to destroy you. A toxic person robs you of your self-esteem and dignity and poisons the essence of who you are. He or she wears down your resistance and thus can make you mentally or physically ill.…Their [toxic people's] insecurities and feelings of inadequacy often cause them to sabotage your efforts to lead a happy and productive life."
Glass notes that a person who is toxic to one person is not necessarily toxic to others. In fact, what is toxic to one person could even be exhilarating, inspiring, or titillating to another.
One person's magical elixir is another's deadly poison. With respect to sexual shades of grey, even legal definitions of sexual abuse are subject to change. Up until California's AB 1145 went into effect in January, 2021, certain consensual sexual acts were considered abusive/punishable assaults; now therapists are no longer required to report them as such. The National Domestic Violence Hotline devotes a section to carefully explicating the difference between consensual BDSM activity and domestic abuse.
The Gabby Petito Case
Gabby Petito is this moment's beautiful blonde pin-up girl for (an alleged) Death by Toxic Relationship. Gabby's boyfriend and #VanLife partner, Brian Laundrie, is nowhere to be found and the public's frenzied interest in the FBI's ongoing manhunt seems to have (without due process) rendered him guilty by way of the alternative justice system known as "Media" (both professional and social).
In response to the viral interest in Gabby's fate, her family has formed The Gabby Petito Foundation in order "to address the needs of organizations who support locating missing persons and to provide aid to organizations who assist victims of domestic violence situations, through education, awareness, and prevention strategies."
News reports about the case have praised the Social Media Internet Sleuths for actively contributing to the discovery of Gabby Petito's remains. Some have criticized the inordinate amount of attention being given to the Gabby Petito case as exemplifying Missing White Woman Syndrome. Others muse upon the discrepancy between life presented picture perfectly online and life as it is actually, messily, lived. One wonders how much active engagement with Social Media combined with being cloistered in a van contributed to the fight Petito and Laundrie were having prior to being pulled over by Utah police a month before she died.
In an interview with ABC News, Brian Laundrie's sister, Cassie, said "It was pretty typical of them to argue and try and take space from each other, but people saying they saw public domestic violence— I've never seen anything like that from either of them."
Alternative Forms of "Toxic Relationships"
Toxic (and potentially explosive) relationships exist not only between lovers but between parents and children, siblings, competitors, employers and employees, neighbors, roommates, business partners, etc.
Recovering addicts frequently (and accurately) describe their out-of-control relationships with alcohol, drugs, food, gambling, sex, and pornography as being "toxic."
Dr. David Viscott defines toxic nostalgia as "the symptoms produced when concealed emotions are triggered" and posits that, "People who end up in abusive or alcoholic relationships are often acting out some earlier unresolved life situation. The relationship is, therefore, a toxic nostalgic form of behavior. The relationship is difficult to correct because it is not a relationship in its own right but a projective opportunity in which to replay the dynamics of the past." [Viscott, Emotional Resilience]
Usually, toxic relationships don't start out being toxic. For example, a dazzlingly generous suitor, who showers one with lovely gifts and exceptional opportunities, may very well be masking a very unlovely, controlling personality.
Social Media can be (and is) viewed as an amazing force for bringing people together, but Cancel Culture and online bullying have clearly demonstrated that it can (and does) play a significant role in destroying lives and, therefore, might be toxic in itself.
I asked a wise friend to tell me what he thinks characterizes a toxic relationship. His response was "abuse and deception." When it comes to toxic relationships, the simultaneously most dangerous and most understandable deception occurs when a suffering person tricks him/herself into believing that jeopardizing his/her mental and/or physical well-being by choosing abuse is preferable to facing addiction deprivation and the fear of loneliness.
Lionel Bart's "As Long As He Needs Me," Jazmine Sullivan's "Bust Your Windows," Nancy Sinatra's "Bang Bang," The Crystal's "He Hit Me (And It Felt Like A Kiss)," and Joanie Sommers' "Johnny Get Angry" are five favorites on any (hypothetical) Toxic Relationship Playlist. Furthermore, perusing the comments on these songs' YouTube pages provides wonderful insight into some of the online community's (sometimes not so politically correct) take on domestic violence dynamics.
For more information and help in the Los Angeles:
"Los Angeles Resources for Families and Victims of Domestic Violence"
Arrested for Domestic Violence?
A good Domestic Violence Defense Attorney can help you turn obstacles into fair chance success using the courts. We are offering a 20% discount on DV cases throughout the remainder of 2021.
Need a Criminal Defense Attorney? CALL NOW: 310-274-6529
Seppi Esfandi is an Expert Criminal Defense Attorney who has over 20 years of practice defending a variety of criminal cases.