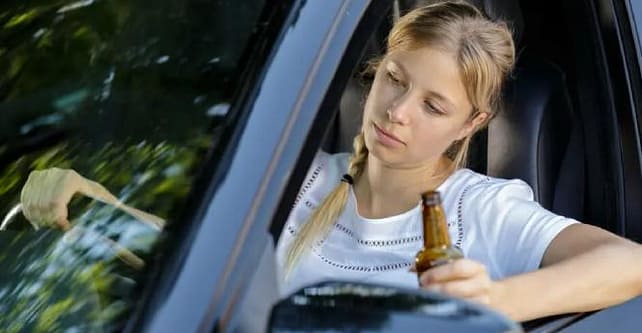 How does a DUI affect Car Insurance?
Financial and legal difficulties can be significant long after a DUI conviction for driving under the influence. The next steps in your legal process will be complicated; thus, to fight this issue, it is advised that you retain the services of an accomplished DUI attorney.
Drivers in California are not required by law to notify their insurance providers of traffic violations such as DUIs, unless the violations result in property damage or bodily harm.
However, when the time comes to renew your policy or the state seeks an SR-22 certificate (which proves insurance coverage for high-risk drivers), your insurance company may do a background check and learn about the DUI. Self-reporting your DUI to your insurer is not recommended.
DUI suspensions begin administratively thirty days after the arrest. It can happen before you go to trial, meaning your insurance premiums might rise on the mere suspicion of a DUI, even if you are never convicted.
What's SR-22 insurance?
Most drivers with a DUI conviction will need an SR 22 California Proof of Insurance Certificate before they can legally drive again and to demonstrate financial responsibility on the road. It is usually necessary following a conviction for driving under the influence or another serious traffic offense.
After a DUI conviction, most states mandate SR 22 insurance for at least three years.
The DMV suspension of your driver's license will hold if you don't have an SR 22. Any time your insurance carrier drops you off, they must inform the DMV immediately.
For the insurance carrier to offer this policy, you must acquire at least California's minimum liability limits of:
$25,000 injury liability.
$50,000 physical injury per accident.
$5000 per accident for property damage.
SR-22 certificates cost $25 to $50. California's license reinstatement cost is $125. Instead of SR-22 insurance, you can pay the DMV $35.
How long does DUI affect insurance in California?
A conviction for driving under the influence remains on your California driving record for ten years.
Your DUI conviction should be sealed from your driving record once ten years have passed.
The date of reinstatement, the date through which you served the act, the date of the act's term, or the date of the term, whichever comes first, will be recorded as the date of the Admin Per Se action, regardless of whether or not you are convicted of a criminal offense.
While you're obliged to carry an SR 22 certificate of financial responsibility, your insurance provider will likely keep you at a higher rate for at least three years. A ten-year safe-driver discount may not be available from all insurance providers. A DUI conviction might result in premium increases of several hundred to several thousand dollars annually due to being in a higher risk category.
Insurance Increases
While a DUI conviction would likely lead to a rise in auto insurance premiums, the exact amount by which premiums go up for any driver will depend on several variables. Vehicle insurers' characteristics when determining premiums include the policyholder's age, gender, driving record, driving habits, and location. Drivers convicted of driving under the influence lose their "good driver" status for ten years. The result may be a 20-30% increase in premiums. Even after a DUI conviction, drivers can shop for the best auto insurance quote possible.
DUI-related insurance hikes can be avoided or minimized by:
Fighting suspension. Hire a lawyer and request a DMV hearing within ten days of arrest. It might help you avoid an SR-22 and lower your rates.
Unless required, don't notify your insurer about your DUI.
Don't apply for new insurance until your plan renews. It reduces the odds of a background check.
Shop around if your insurance raises your rates or if you need an SR-22. Some insurers may be cheaper.
Avoiding a DUI conviction is the best method to prevent an insurance hike. To find out if you can get your DUI charge dropped, contact an expert California DUI Lawyer.
Other Penalties for California DUI
If you have no past DUI convictions, you can get six months in jail, a $1,000 fine, and a six-month license suspension. You may have to wear an ignition interlock device for five years after getting your license returned. You may also need a DUI course.
First-time California DUI offenders can qualify for probation, alternative labor programs, or house arrest. When you receive a new driver's license in a different state, your SR-22 requirement will transfer. Moving to California after a DUI in another state is the same.
Second-time California DUI within ten years brings up to 12 months in jail, three years without driving privileges, and up to $1000 in penalties. DUI therapy may last 30 months.
Third-time California DUI offenders may face up to one year in prison, lose their license for 3 years, have to complete the habitual DUI program, and pay fines up to $1800.
Related Articles:
Need a Lawyer?
If you have recently been arrested for DUI, accused of a crime, or need your record sealed or conviction expunged, contact a Los Angeles DUI Attorney today.
Need an Attorney? CALL NOW: 310-274-6529
Seppi Esfandi is an Expert Attorney who has over 21 years of practice defending a variety of cases.