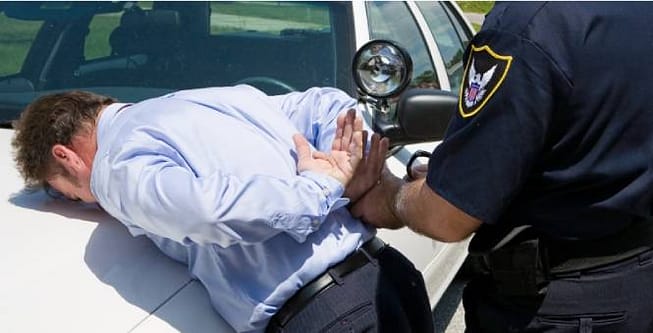 Visiting Los Angeles and Arrested for a DUI?
If you are visiting Los Angeles and are arrested for a DUI, you probably have many questions. Being arrested in any circumstance is stressful and overwhelming.
This is especially true if you are not from the city.
It is important to understand that visitors and tourists will face many of the same DUI legal penalties as a resident of Los Angeles.
Still, the legal process can be even more complicated if you are not from the city. The legal consequences of a DUI arrest in Los Angeles may affect your ability to drive in your state of residence.
Because of the complexity of the DUI process for visitors to LA, it is vital to find a skilled attorney to help. An accomplished DUI lawyer in Los Angeles will review the facts of your case to ensure that your rights are protected.
A DUI charge in Los Angeles presents two primary challenges. They are:
Protecting your license
Criminal defense
A knowledgeable Los Angeles DUI attorney will build a powerful defense on your behalf and work to safeguard your driver's license.
Can I Keep My Driver's License?
When someone from California is charged with a DUI, their license is automatically suspended by the DMV. As someone who is visiting Los Angeles, however, you might experience some differences in the process.
As a visitor, you will not have your driver's license suspended at the time of arrest. Instead, you will be prohibited from driving in California for thirty days.
The California DMV will notify your state of residence about your DUI arrest. In some cases, your state's DMV may decide to suspend your driver's license.
Whether you are a resident or visitor, you have the option to fight this license suspension. To do so, you will need to file a request for a DMV hearing within ten days of the arrest.
A skilled legal professional can help you to file for a hearing with the DMV. In many cases, the California DMV cannot schedule hearings until months after the request is made. They may be unable to take action against you before the date of the hearing.
Sometimes, this allows a person to resolve their DUI case through the courts. It is vital to apply for a DMV hearing within ten days. Even if you are out of state on the date of the hearing, an accomplished California attorney can represent you.
How Can I Fight a DUI Criminal Charge?
The DMV process is not the same as the legal criminal process. Following a DUI arrest, you will need a legal defense against the criminal charge brought against you.
A DUI conviction will result in serious penalties based on California state law. These penalties can include:
$1,800 to $3,600 in fines and fees
48 hours to 6 months of jail time
30 days to 6 months of license suspension
Mandatory attendance at a three-month DUI school
A person's first DUI conviction can lead to vehicle impoundment for 30 days. Those who are convicted may also be mandated to use a piece of equipment for a breath test before their vehicle will start.
When you are convicted for a DUI in California, you may face consequences in both California and your state of residence.
Other states will cooperate with the California courts, often suspending your license until you meet the conditions of your criminal penalties. Because of this, it is critical to hire the best California DUI attorney available.
A Los Angeles DUI conviction can have massive ramifications for those who are visiting the state of California. If you are facing this type of charge, reach out to a reputable criminal defense firm.
Do I Need to Be in California During My Legal Proceedings?
For some portions of the process, you will not need to physically be in the state. Many elements of your California DUI case can be handled remotely. This is especially true with the rise in teleconferencing.
You are permitted to engage in your DMV hearing over the phone. However, it is important to have a lawyer present to represent your interests.
During the initial court hearings, your legal representative can appear on your behalf. For instance, a lawyer can present your case at the arraignment.
However, if you have not secured the services of a California DUI attorney, you will be required to appear in person before the court. Because of this, you should hire a lawyer as soon as possible following your DUI arrest.
You will need to attend your trial in person. An attorney can request an exception, but this is usually inadvisable. When the defendant is present, juries are much more sympathetic.
Need Help?
If you have been arrested for a DUI while visiting Los Angeles, reach out to Esfandi Law Group today.  
 
Need a Criminal Defense Attorney? CALL NOW: 310-274-6529
Seppi Esfandi is an Expert Criminal Defense Attorney who has over 20 years of practice defending a variety of criminal cases.