Seppi Esfandi
El Segundo DUI Attorney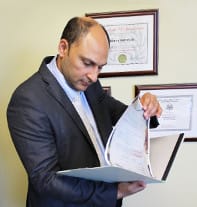 DUI Defense Specialists
Getting arrested for and/or charged with DUI in El Segundo can be a serious offense that has a lasting negative impact on your life. You could face huge fines or worse, jail. If you've recently been arrested for DUI, you must hire an El Segundo DUI attorney ASAP to help you through the DUI process.
Need a Free Consultation? CALL NOW: 310-274-6529
How Do You Get A DUI Charge in El Segundo?
There are two main ways people get arrested for DUI in El Segundo:
El Segundo checkpoints: The PD is always looking for impaired drivers in El Segundo and often conducts DUI checkpoints around the area to catch drunk drivers.
Being pulled over: DUIs are not taken lightly in El Segundo, and as we mentioned, the police department is always patrolling. If you are pulled over on suspected DUI in El Segundo, the arresting officer will have you perform a number of tests, arrest you on suspicion of DUI, and take you to jail. If you get arrested for DUI in El Segundo, it's vital that you contact a criminal defense attorney ASAP.
Here's what Esfandi Law Group offers:
A consistent winning track record
Defense by a top-rated Criminal Law Expert with more than 21 years of experience
Aggressive, creative, and effective defense strategies
Constant communication and availability
Affordability 
Should You Challenge a DUI in El Segundo?
Most people, whether they are scared, uneducated, or unrepresented, would rather take a guilty plea than challenge a DUI charge. It's important to know that a DUI charge does not necessitate a DUI conviction, especially when you work with a DUI attorney. There are a number of other reasons you could have been driving recklessly, or that made you fail field sobriety tests — this is where your DUI attorney comes in to help sift through the evidence against you and build a strong case in your favor. Considering that a DUI conviction can cost you a ton of money and (jail) time, it is a wise decision to get the best defense possible by having the best El Segundo DWI lawyers look through your case.
How Can A DUI Defense Attorney Help You?
Now you may be questioning whether hiring a DUI defense lawyer is worth it or not. Let me let you in on a little secret. The DUI legal process is complex and can get confusing, particularly for someone who does not understand all the legal mumbo jumbo. However, a DWI attorney can help you solve this predicament and help you secure a better outcome, lower fines, fewer points on your driver's license, help you stay out of jail, and so on. That's because a top-rate El Segundo DUI lawyer understands the ins and outs of how El Segundo handles its DUI cases and can help you have an edge that you would not otherwise have if you chose to represent yourself. They have strategies under their belt that they can effectively use to defend your DUI case.
Here are three things a skilled DUI defense attorney can do to your charges:
Have them dropped – This is by no means easy to do. But, in some cases, your DUI defense lawyer may be able to get your DUI charges dropped before you even get to trial. They make this possible by getting key evidence thrown out. Since the burden of proof falls on the prosecutor, if the key evidence is thrown out, there is no case.
Have them dismissed – Your DUI defense attorney can get the case dismissed by finding flaws the prosecutor has in their case against you during the trial. If your DUI lawyer can discredit the evidence enough, they can ask the judge to dismiss the case.
Have them reduced – While this is usually the last resort for your DUI defense lawyer, they can also help you negotiate a bargain that will help get your DUI charges reduced.
Get An Affordable El Segundo DUI Attorney Near Me
If you or a loved one is facing DUI charges in El Segundo, you must contact a top-rated DUI attorney near you. Seppi Esfandi is a specialist in early intervention — which refers to the time between a defendant being arrested and their charges being filed.
Seppi Esfandi is an expert criminal defense lawyer who fights for his clients' rights and freedoms and works to poke holes in the prosecution's case, convincing the judge there is not sufficient evidence to charge his clients. By utilizing an early intervention expert, it's possible to have a case dismissed without any effect on your criminal record.
Call Now 844-776‑5291, for a free consultation to learn more about Seppi Esfandi can help you fight your El Segundo DUI case.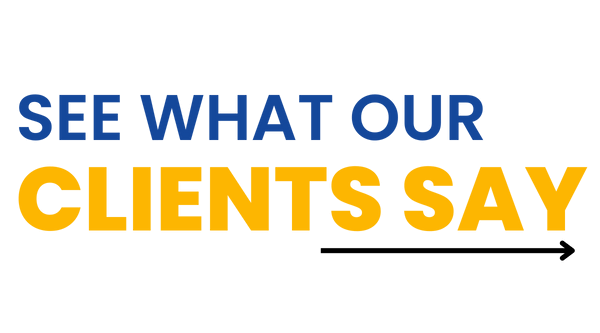 How to Win Your Case
We cannot stress enough that you read, understand and follow these 10 basic rules if you are criminally charged or under investigation: