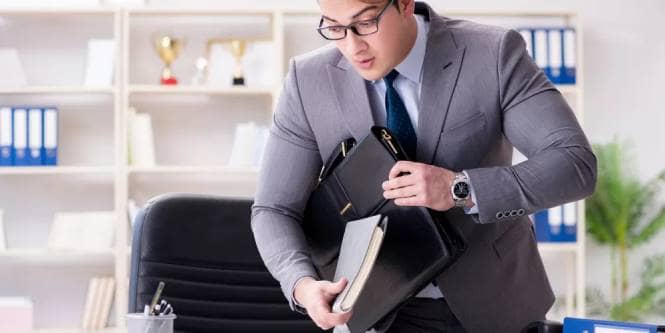 Employee Theft: Inside Job
Employee theft is any action that deprives your employer of time, money, goods, or services. The crime of theft can result in termination of employment by the company. You may be arrested, prosecuted, suffer the associated fallout and lose your job. A plea deal can prevent a mark on your work history and future screenings.
Factors Contributing to Employee Theft
Employee theft is a common form of crime. It includes stolen petty cash, payroll fraud, and liberal use of gas cards. Four factors contributing to employee theft are financial need, perceived unfair treatment, opportunity, and workplace norms. Financial crises, perceived unfair treatment, and ample opportunity to steal can drive employees to steal. Additionally, employees who see their co-workers get away with stealing are more likely to commit theft.
Employee theft statistics [2023]
Employee theft is a significant problem in the workplace, with 75% of employees admitting to taking at least one item from their employer. This behavior can have serious consequences, as over 30% of business bankruptcies result from employee theft. Furthermore, employees are responsible for 90% of significant theft losses; cash theft is cited as the primary reason for the loss in over 20% of businesses.
Despite the potential risks, many employees still engage in theft. A concerning finding is that 40% of employees who steal had previously encountered warning signs from HR. Additionally, 60% of workers would be willing to steal if they were confident they wouldn't get caught.
Demographics of Employee Theft.
Theft from the workplace is a common issue, with 34% of millennials rationalizing this behavior. This statistic highlights a concerning trend that needs to be addressed.
Men are responsible for most occupational fraud cases, accounting for 72% of all incidents. This finding suggests that male employees need to be monitored more closely to prevent fraud in the workplace.
The median age of occupational fraud perpetrators is 48, indicating a high confidence level in this statistic. This finding suggests that older employees may be more likely to engage in fraudulent behavior due to their experience and knowledge of the workplace.
Young adults in their twenties and thirties are the main perpetrators of insider attacks in the finance and insurance industries. This finding suggests that younger employees may be more susceptible to fraudulent behavior due to their lack of experience and knowledge.
Industries Where Employee Theft Occurs Most Frequently
Insider attacks tend to happen the most in finance, insurance, and healthcare, as they are the top three sectors.
The sectors with the most culprits who are business associates are finance and insurance, trailed by healthcare and information technology. This suggests that wrongdoing is more common in these industries.
Financial gain is the motive for 84% of incidents in healthcare. The government, healthcare, construction, and service industries account for 27% of employee fraud, whereas the finance, technology, and other sectors account for 23%, indicating a significant difference.
How Prevalent is Employee Fraud?
Employee fraud is a common issue in the workplace, with motivations varying from financial problems to resentment towards the employer. Small businesses are particularly vulnerable to employee theft, responsible for 30% of business failures. Fraud detection can take up to 14 months, and common forms of worker deceit include embezzlement, fraud in financial statements, and stolen time.
Embezzlement is the most prevalent form of fraud, followed by billing fraud, theft, larceny, and check and payment tampering. Corporate fraud is the most expensive type, with a median loss of $1,000,000. Time theft, such as idling during work or falsely logging in, is also a frequent form of fraud, with 75% of businesses facing this issue and losing 20% of revenue.
Ways to Stop Employee Theft.
Business owners can reduce employee dishonesty using specific strategies. Numerous originate from HR policies. To prevent employee theft:
Ensure employee screening through background checks.
Ensure multiple individuals manage company finances.
Record every transaction using purchase orders, invoices, and receipts.
Audit receipts weekly.
Randomize the audit schedule, and cycle internal auditors to ensure different people are involved.
Manage computer and software responsibilities to prevent theft of inventory or cyber breaches.
Assign distinct employees to handle each step of the accounts receivable process to maintain segregation of duties.
Prevent time theft by showing respect and being flexible with employee schedules.
Value employees' feelings.
Manage your employees without excessive control.
Establish a private channel for reporting an untruthful staff member.
Specify the consequences of stealing at work.
Automate financial processing, such as payroll and expense reporting, to the fullest extent.
Need an Attorney? CALL NOW: 310-274-6529
Seppi Esfandi is an Expert Attorney who has over 21 years of practice defending a variety of cases.