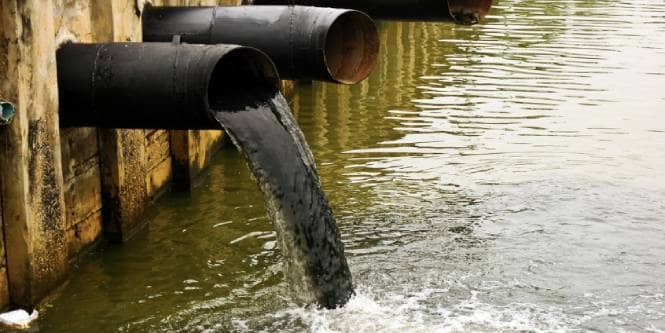 When a Crime is an Environmental Crime?
Environmental crime is the violation of the environment through illegal activities involving wildlife, natural resources, and biodiversity. These activities are life-threatening to everyday life and to the generations to come.
Most of these activities lead to the extinction of certain natural resources; thus, there is a need to curb environmental crimes urgently. In accordance with this, the local, federal, and state agencies are looking to address the issues related to environmental crimes. They investigate the issues and ensure to get the root of them.
Those who are found guilty of not protecting the environment but rather breaking all the rules designed to sustain it are prosecuted.
Despite the compliance rules set by the Environmental Protection Body, businesses still find ways to evade these rules. For most businesses, the extra overhead they need to pay for environmental compliance is an extra expenditure. As a result, they fail to comply.
Some prefer paying the government fines associated with non-compliance with environmental rules rather than paying the actual amount for compliance since it is higher than the fines. Others try to hide their non-compliance activities by dumping hazardous waste in streams, rivers, and lakes, among other environmental crimes.
Environmental crimes are characterized as criminal law violations, which, when violated, the violators risk facing jail time, fines, or probation. Jail time is practiced when an individual is involved while businesses only pay fines.
Federal Environmental crimes
Several environmental crimes should be reported to the federal government.
1. Illegal Discharge of substances into the Californian Waters
Most businesses, especially those that are hiding their non-compliance, often discharge their waste into rivers, lakes, and oceans. This leads to pollution of the waters in addition to killing aqua life; hence considered a crime by the federal government.
2. Illegal Disposal, Treatment, and Storage of Hazardous Waste
Large manufacturing companies have hazardous waste waiting to be carefully disposed of. However, some companies use cheap methods to dispose of hazardous waste illegally. As they evade the cost of disposal of this material, they risk our lives.
3. Air Discharge
There are several ways in which companies should ethically release their air pollutants without causing air pollution. These air pollutants go a long way toward affecting the sun's O-Zone layer. As a result, these actions cause many negative effects on the environment.
4. Pesticides
The use of chemicals within the garden and on animals negatively affects the environment by releasing some of the substance into the air, water, and land leading to pollution.
The federal environmental crimes are reported to the United States Environmental Protection Agency. Therefore, do not hesitate to contact them after witnessing an environmental crime.
California State Environmental Crimes
California has stipulated some environmental crimes that should be reported to various bodies, depending on the crime.
1. Air Pollution
Air pollutants are on the rise in California, especially with the shifting to an industrial state. Several district bodies have to report an air pollution complaint; you could report to the California Air Quality Management District.
2. Illegal Discharge
These include the Discharge of hazardous substances to the surface or into waters. This could be reported to the California State Water Resources Control Board in California.
3. Diesel Pollution
With the increase in personal car ownership in California, there are risks associated with the diesel engine. Some engines pollute the air while those that are leaking pollute the water. In case of these offenses, report to the California Environmental Protection Agency Air Resources Board.
4. Issues relating to weighing, quarantines, and quality
These are issues that affect the consumers rather than the seller; there are ways through which the government can help the consumer. Such cases can be reported to the California Department of Food and Agriculture.
5. Workplace Injuries and other Violations
Some workers work within the worst conditions in their places of work with no safety measures being established within the business. Hence, they are likely to face injuries that may even be fatal. Those working under such conditions should report to the California Department of Occupational Safety and Health (OSHA) Bureau of Investigation.
6. Unauthorized disposal of waste
This relates to the release of harmful waste into the environment, risking other people's lives. Such cases are dealt with by the California Department of Toxic Substances Control.
For More See: LA County Environmental Crimes Division
Need a Lawyer?
We have experienced attorneys to fight for your freedom and your rights.
Need a Civil Rights Attorney? CALL NOW: 310-274-6529
Seppi Esfandi is an Expert Attorney who has over 22 years of practice defending a variety of criminal cases.