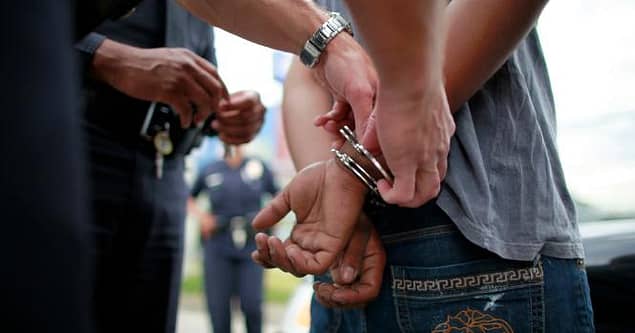 A Record That Follows You
A juvenile record contains all documents, court orders, and reports in a juvenile court file. It also includes other documents related to the juvenile record held by the Department of Justice, the Probation Department, and law enforcement officers.
Most people assume that if you got in trouble as a minor, the records are automatically sealed, or the public could not access them. On the contrary, you have to take measures to seal these juvenile records once you have become an adult because they can be viewed by employers, schools, and the public.
A juvenile record is quite similar to an adult record, the exception being that you are not incarcerated if you are a juvenile. If you had a deferred entry of judgment under Penal Code 100, you could be the exception, the court dismisses your charges, and your records are sealed. You might serve time in a juvenile detention facility or other programs.
Juvenile proceedings are also not the same as adult trials because they are not considered criminal. In some instances where the juvenile commits serious offenses such as armed robbery or homicide, they can be tried as adults.
Expunging Your Juvenile Record
To expunge a juvenile record means to completely erase, destroy or seal the records from state or federal records. While an adult criminal record can cause many barriers to leading an everyday life, the same might be said about adults who committed juvenile offenses even if they were not considered crimes.
People with such juvenile records might encounter landlords and potential employers who do not know the difference and thus discriminate against them.
Therefore, it is wise to consider sealing your juvenile records and thus can freely state in any school, rental, or employment application that
You have never been arrested before
You don't have a criminal record
You can say this even under oath, and it will not be punishable by perjury
Potential Court Cases in the Future
If you are involved in a defamation lawsuit, the juvenile records would be available and admissible in court.
Also, the Department of Motor Vehicles provides auto liability insurers a chance to review your driving record as a juvenile to determine the reasonable premium rates for insurance.
The laws in most states allow juvenile records to be expunged, and sometimes the documents can be obliterated. Some states allow juvenile records to be sealed.
In California, juvenile records are generally sealed and inaccessible to the public per the California Rules of Court 5.552 and Welfare and Institution Code section 827.
As an adult, you should not have committed a crime involving moral deviance, whether a misdemeanor or a felony. Such crimes include certain violent crimes, theft crimes, sex crimes, or fraud crimes.
Before the minor is 18 years of age, the only people who can access these records are court personnel, the minor, legal guardians, and the attorneys involved in the cases.
After the minor turns 18, they can petition the court and have the records permanently sealed. After the documents are sealed, they become unavailable to anyone that might be interested in viewing them.
When five years are over, the sealed records are destroyed. Though, Welfare and Institutions Code 389(c), 781(d), and 826 might lead the court to keep the records from being sealed and later destroyed.
All these options given in California are intended to ensure that people with juvenile records get a fresh start and a second chance. If you want your juvenile records sealed, first, you should file a petition in the county court where all the juvenile proceedings are held. This process will take about eight to ten months. After the filing, a hearing will be scheduled whereby a judge may grant or deny the motion.
In most cases, it is unnecessary to be in the hearing proceedings unless the judge has questions about the offense. If the petition is successful, the court will issue an order to various agencies that still hold your juvenile records and instruct that those records be sealed to be destroyed later. If the petition failed, you still have the right to petition again.
Related Articles:
Long-Term Costs of a Juvenile Criminal Conviction
How to Seal Your Juvenile Criminal Record in Los Angeles
Can You Terminate Your Sex Offender Status as a Juvenile?
The Clear Correlation Between Education and Crime
If you are not confident in what you should do, contact an experienced attorney for legal guidance.
Need an Attorney? CALL NOW: 310-274-6529
Seppi Esfandi is an Expert Attorney who has over 21 years of practice defending a variety of cases.