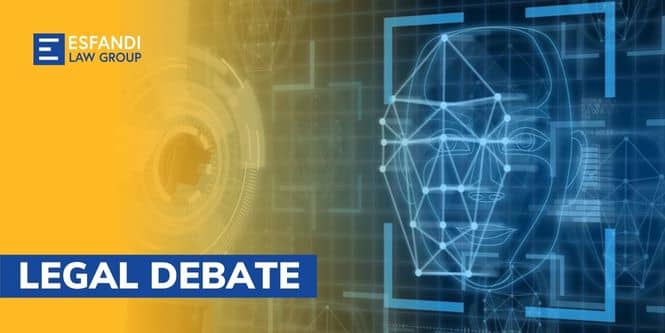 Facial Recognition, Technology and AI
Facial recognition technology is becoming increasingly popular with law enforcement, who view it as a powerful tool to help identify suspects and keep the public safe. However, there are some major concerns about this technology, particularly when it comes to accuracy.
Can facial recognition wrongly identify a suspect? Yes.
Let's explore the pros and cons of this technology further.
Pros of Facial Recognition Technology
Facial recognition technology has been used for decades in various ways, such as for security purposes. It can be an invaluable tool for law enforcement agencies as it helps them quickly identify suspects and reduce crime. For example, police can use facial recognition to compare images captured on surveillance cameras with photos of known criminals stored in databases. This helps them narrow down their search and quickly find the person they are looking for. Additionally, facial recognition technology can be used to help track down missing persons or identify people at large events.
Cons of Facial Recognition Technology
The primary concern with facial recognition technology is its accuracy rate. Studies have shown that this type of technology can have a high rate of false positives—meaning that it may incorrectly identify someone as a suspect even though they are not actually the person being sought after by law enforcement. This could lead to innocent people being wrongfully arrested or detained by police due to a false match from facial recognition software. Additionally, studies have found that this type of software is less accurate when identifying women and people with darker skin tones than it is for men and those with lighter skin tones respectively, raising further concerns about bias in its use by law enforcement agencies.
Need a Lawyer?
Facial recognition technology can be a valuable tool for law enforcement agencies in helping them quickly identify suspects and reduce crime rates—but its accuracy rate raises serious concerns about potential wrongful arrests or detainment due to its high rate of false positives in certain cases. Therefore, it's important that we consider both the potential benefits and risks associated with using this type of technology before implementing it on a large scale within our criminal justice system. By doing so, we can ensure that everyone's rights are protected while still allowing law enforcement agencies access to useful tools that can help keep us safe.
Need a Lawyer?
Contact us today for a free consultation with a Criminal Law specialist about the integrity of your digital information.
Need an Attorney? CALL NOW: 310-274-6529
Seppi Esfandi is an Expert Attorney who has over 21 years of practice defending a variety of cases.