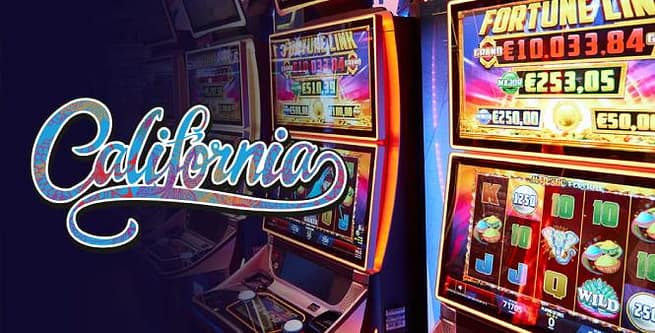 A Liberal Frontier State
California has a lengthy controlled but often unregulated gaming history as a frontier state. Due to its population growth over the 20th century, California is one of the most prominent 'liberal' states in the United States. What occurs in California often sparks a national discussion.
The gambling laws of California are among the most lenient in the United States, outside of New Jersey and Nevada, with some very forward thinking ideas proposed like: "The California Legalize Sports Betting and Revenue for Homelessness, Housing, and Education Initiative"
Therefore, it is excellent news for gamblers that the state is seemingly moving steadily toward complete legality.
California's size, population, and culture contributed to its becoming a typically liberal state. Californians are among the most devoted customers of state and national lottery games since they may legally gamble on several markets and are can even be permitted to hold private games.
California's Gambling Laws
California Penal Code 330 says it is a violation of the law for anyone to play, deal with, or run an illegal game. Some illegal games under California law are; Twenty-one, Roulette, Tan, Faro, Monte, Lansquenet, Rouge et Noire, Rondo, Fan-tan, Seven-and-a-half, and Hokey-pokey.
.
There is a long list of games that could be used to gamble and are, therefore, against California's law. But any game that falls into either of these two categories is against the law:
Game of Banking. Where winners are paid out of money the bank receives from the losers.
A Game That Uses Percentages. In exchange for hosting the games, the bank receives a percentage of the bets put.
The quickest approach to determine whether a match is lawful is to look at whether or not the participants and the host exchange money or products as a means of winning or losing.
Legal gambling in California
Indian casinos, card clubs, parimutuel horse wagering, charity gaming, and the state lottery are typically recognized under California law.
Casinos in Indian Territory
Bank/percentage collecting is used in this kind of gaming. In other words, the house takes a "cut" from the game's winnings and uses that money to compensate the losers (or casinos). Only casinos like those found in Las Vegas are permitted in California and on tribal land.
Card clubs
Unlike Vegas-style casinos, card clubs generate money by charging players a fee to play, unlike Vegas-style casinos. Instead of betting against the "house," participants in card clubs wager against one another.
Parimutuel horse wagering
In California, parimutuel betting is allowed only at horse races. Also known as "mutual betting," it is a type of gambling in which players pool their bets and play against each other instead of the "house." After taxes and management fees are taken out, the prize pool is split between the winners.
Charity gambling
In California, bingo games where the money raised goes to a charity are legal forms of charity gambling. Most of the time, the charities themselves put on the fun. Bingo is the only game that can be played.
State Lottery
The California Lottery is run by the state of California, which offers games like Mega Millions and SuperLotto Plus.
Consequences of a Gambling Offense
To play a percentage game or a banking game (collecting money from the losers to pay the victors) is unlawful. If you're convicted of illegal gambling, you're facing a misdemeanor and may be subject to the following penalties:
County jail for up to six months
Fines may range from $100 to $1,000.
Illegal gambling should not affect immigration status, unlike other criminal offenses. It's still critical to consult with an experienced criminal defense lawyer.
Possible Defenses
When fighting an illegal gambling allegation, there are typically three options to defend yourself:
The game you played did not fall under any of the prohibited categories.
A wrongful search and seizure yielded the evidence needed to bring charges against you.
It was for a good cause that you participated in the bank/percentage game.
In addition, you can argue that law enforcement officers behaved unlawfully during your interrogation. A defense counsel may claim that the police pressured you into making a confession, which would make your confession inadmissible.
Eyewitness testimony from other players, camera footage from the casino or card club, and payment records from the casino or card club may all be used to support your claim of innocence in illicit gambling instances. The specifics of your case can necessitate the use of extra evidence-gathering channels by your California attorney for illegal gambling defense.
Need an Attorney? CALL NOW: 310-274-6529
Seppi Esfandi is an Expert Attorney who has over 21 years of practice defending a variety of cases.