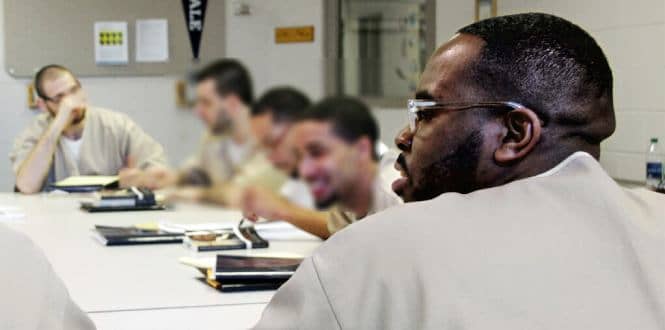 Good Credit
It is challenging for prisoners to participate in all incarcerated rehabilitative programs. In some states, prisoners can get up to 54 days off their sentence for good behavior. The federal law describes good behavior as "exemplary compliance with the institutional disciplinary regulations." Since no one likes losing their freedom or being denied certain rights, prisoners who follow the rules and regulations to gain good conduct credit are wise decisions.
Prison administrators govern them by many rules, regulations, and policies that prisoners have to follow to the latter to ensure they don't get into disciplinary issues. The institutional rules might include:
following instructions from corrections officers,
staying away from fights,
not abusing drugs,
staying out of trouble, and
performing work duties
People who have been convicted of a crime in California and sentenced to serving time in prison always want to know the exact period they do while incarcerated. Usually, California prisons give extra credit to prisoners for good behavior. Though, each defendant determines whether they get good credit, meaning that not all prisoners are eligible to get good conduct credit.
How is Good Credit Calculated?
Convicts charged with a new felony offense are entitled to two days of credit for every two days served. Felons convicted of a violent charge in the past and are currently facing a new offense that was not violent are entitled to 20% good time credits while in prison. Felons convicted of a "violent strike" are limited to 15% of good time credits. No good behavior credits are available to prisoners convicted of multiple charges before their new felony charge.
In 2016, California voters passed a credit-earning system; Proposition 57. Its main aim is to incentivize inmates to take the initiative of working on their rehabilitation while they are in prison. Under Prop 57, a convict can earn credit through; Good time credits, Milestones, Rehabilitation Achievement Credits, Educational Merit Cards, and Extraordinary Conduct Credits.
On May 1, 2017, they changed the good time credits awarded to inmates. Inmates with second and third strikes with nonviolent offenses reduced good time credits from 100% to 66.7%. On August 1, 2017, every inmate became eligible to earn 12 weeks off their sentence if they completed an approved rehabilitative program. Except for those serving life sentences without the possibility of parole and inmates awaiting death row.
Inmates that participate in sponsored self-help groups like anger management programs are eligible for up to four weeks of their sentence from August 1, 2017. Also, inmates who complete any educational certificate like a GED program or a Bachelor's Degree earn from three to six months off their sentence. Any inmate that performs a heroic act in a situation that can lead to the loss of life earns up to one year off their sentence per the extraordinary conduct credits.
Good conduct in prison shortens the prison sentence using a specific formula, whereas parole is early release for good behavior, and a parole board grants it. Parole is given after the parole board considers the inmate's risk to the community, their risk of committing another crime, and their rehabilitation progress. Unfortunately, good behavior and participation in rehabilitative programs do not guarantee parole.
Can Good Conduct Credit Be Taken Away?
Good behavior credit is not eligible for those inmates sentenced to one year. Also, prisoners serving a life sentence without the possibility of parole cannot get good behavior credit. A prisoner can lose good behavior time. Since good behavior credit is calculated each year, If the prison officers discover any form of misconduct, such as participating in a riot or fights with fellow inmates, they can take away part of the good time credit.
The California Department of Corrections and Rehabilitation (CDCR) is committed to ensuring that incarcerated people participate fully in rehabilitation programs to ensure sustained good behavior and reduce recidivism rates. Good Conduct Credit (GCC) is continuously awarded to inmates that follow all the rules and perform their assigned duties to perfection daily. GCC effectively compels inmates to participate in all programs because it can be taken away due to disciplinary issues. Therefore, inmates can reduce their sentences drastically if they follow all the necessary regulations.
Related Articles:
Always Have an Attorney
If you've been charged with a crime, your best chances are with a seasoned criminal justice lawyer will help you evaluate the facts and circumstances of your case and hopefully get your charges dismissed.
Need an Attorney? CALL NOW: 310-274-6529
Seppi Esfandi is an Expert Attorney who has over 21 years of practice defending a variety of cases.