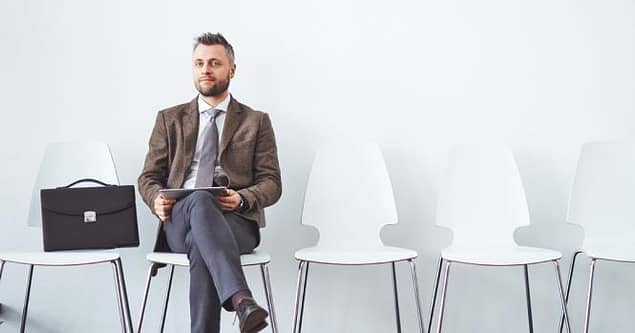 Relax, There's Hope
If you have ever been convicted of a drug charge in California, you have probably wondered to yourself what your future employment opportunities are. It is already hard enough for people with perfect CVs and no criminal records to find jobs in California. What happens if you have a drug charge on your criminal record?
While we admit that it will be slightly more difficult for you to get a job with a drug charge on your record. It is not all-out impossible. Thanks to Ban the Box laws and a couple more laws that protect ex-convicts in California. A person with a drug charge still has a fair chance of getting favorable employment. Provided you are honest and upfront with your employers and know your rights and what to expect beforehand, you have a reasonable chance of getting a good job, even with a drug charge.
What Could Affect Your Chances Of Getting A Job If You Have A Drug Charge
There are a lot of drug offenses one can be charged with in California. Whether you were charged for possession or distributing a drug. The fact is, being convicted for a drug offense is considered a serious offense in California. Thus, taking this into account is not a complete surprise why a company may be slightly apprehensive about hiring a person with a drug charge.
However, the law in California encourages employers to make their hiring choices based on the individual merits of the candidate and figure out whether they are a good fit for the job based on their skills rather than their drug charge. Here are a few circumstances that could affect whether an employer chooses to hire you are not.
The Type Of Job
While you should have a decent opportunity to get employment, certain jobs may be more difficult to obtain. For example, if you were convicted of a drug charge, chances are minimal you would be hired by a pharmacy. Most employers will view a person with a drug charge as someone with a drug problem. Thus, whether you abuse drugs or not may be irrelevant. As such, if you have a drug charge, you will likely have a hard time getting employment in healthcare, government, law enforcement, finance, or education.
However, you should remember there are still many options at your disposal, and with the right skills, you have a fair shot at a suitable job.
The Number Of Misdemeanors You Have
The more drug charges you have, the less likely it may be for you to find favorable employment in California. One drug charge can be written off as a case of bad judgment at one moment in your life. However, multiple drug charges may cause an employer to think that you are not really trying to stay away from criminal actions. Therefore, they may not want to have you in their company.
How Far Back Was Your Drug Charge?
The more time between your drug charge conviction and your job application, the more likely an employer is willing to hire you. A significant distance between your conviction or even completing your sentence could indicate to a potential employer that you are trying to turn your life around.
Plus, California has a seven-year rule against convictions. Meaning convictions more than seven years old should not appear in background checks. Thus, if you have a drug charge more than seven years old, this should not appear in the employee background checks, and an employer may choose to run on you.
What Are Your Other Options?
A sure way to ensure you get a good job in California, even with a drug charge, is to try and get your conviction expunged.
Expunging your drug charges means removing them completely from your criminal record so prospective employers cannot see them. Employers in California are not allowed to view expunged criminal records. Thus, getting a competent lawyer to help you expunge your drug charges can help ensure that your employment opportunities are set despite your drug charge. You also have the right to bring charges against a potential employer who rejected your application for no sensible reason other than your drug charge.
If you need any legal help getting a job with a drug charge in California, our firm can help you understand your rights and options and ensure you have a fighting chance.
Need an Attorney? CALL NOW: 310-274-6529
Seppi Esfandi is an Expert Attorney who has over 22 years of practice defending a variety of cases.