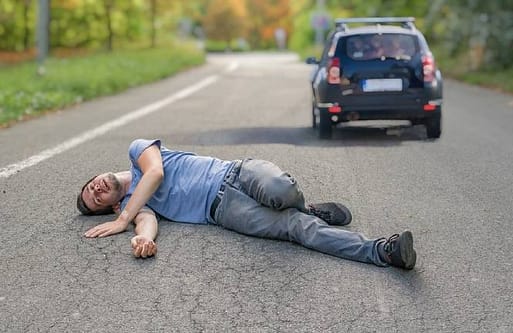 So you've been charged with a hit and run in California, now what?
Step one is to remain calm, not offer up any information about the incident and what led up to it, or answer any questions from police or prosecutors without a criminal defense attorney present.
So, yes, the first thing you should do after being charged with hit-and-run in California is contact a reputable attorney. Your attorney will guide you through the entire court process make sure your side of the story is told without incriminating yourself or offering up unnecessary details that could poke holes in your story. A skilled attorney will also work to get your charges dropped or at least reduced so you can carry on with your life and responsibilities.
What is California Hit and Run?
California Vehicle Code 20002 requires California drivers to:
(a) The driver of any vehicle involved in an accident resulting only in damage to any property, including vehicles, shall immediately stop the vehicle at the nearest location that will not impede traffic or otherwise jeopardize the safety of other motorists.
In laymen's terms, if you're in a wreck that causes damage to property,
you are required by California law to stop at the nearest location that won't impede traffic to notify the person in charge about the damage. If possible, you must immediately find the vehicle or property owner exchange information with them if they ask for it, including your address, license, and registration details.
In order to be convicted of a hit and run in California, the prosecution has the burden to prove the following:
You were involved in an accident while driving.
The accident damaged someone else's property.
You were aware that you were involved in an accident that damaged someone else's property.
You willfully failed to perform one or more of the following duties:
Stop immediately at the scene of the wreck.
Provide your name and contact information to the person whose property you damaged.
What if I can't find the property/vehicle owner?
If you hit a parked car, or there's otherwise no reasonable way for you to locate the property owner, you must leave a written note with your name and address details. You are also required to call the police and tell them about the accident.
What if I leave the scene without leaving my information?
Under VC 20002:
(c) Any person failing to comply with all the requirements of this section is guilty of a misdemeanor and, upon conviction thereof, shall be punished by imprisonment in the county jail not exceeding six months, or by a fine not exceeding one thousand dollars ($1,000), or by both that imprisonment and fine.
But, don't worry. An experienced Los Angeles hit and run attorney will know which defenses to deploy for your hit and run charges, including:
Ignorance. Sometimes, drivers don't realize they've hit something. Maybe they hear a "thud" but don't see anything in their immediate surroundings, so they drive away. Or, maybe they don't hear anything because their music is too loud or they are distracted by something else in the car. No matter what the excuse is, your attorney could use a defense of ignorance, meaning you did not know you were involved in an accident until it was too late.
No damage. Say you're backing up and hit a fence. But you don't see any damage to the fence. If you had no knowledge that you damaged anything, the prosecution will not be able to prove an essential element of the crime.
The only thing damaged was your car. Are you supposed to call the police every single time you ding or scratch your car and your car alone? Or, what if you do bump into another car in the parking lot, but the only dent was to your car? In cases where you don't cause damage to somebody else's car or property, there's no reason for you to be convicted of a crime.
We Can Help
Have you or a loved one recently been charged with a hit and run in California? The Esfandi Law Group is here for you. Our team of skilled and dedicated attorneys has fought for countless clients charged with hit and run and similar offenses. We know that hit-and-run crimes can be emotionally taxing on you and your family. We will work directly with you and keep you informed about the proceedings of your case while alleviating any concerns you may have, 100% of the way. Contact us today for a free case evaluation..
 
Need a Criminal Defense Attorney? CALL NOW: 310-274-6529
Seppi Esfandi is an Expert Criminal Defense Attorney who has over 20 years of practice defending a variety of criminal cases.