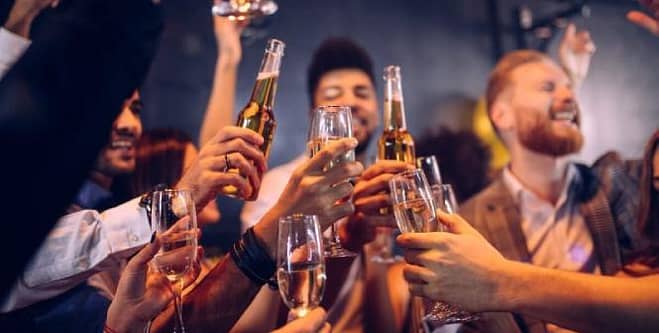 Help Prevent DUI Charges and Accidents
As a consequence of serving alcohol at their party, hosts may be held legally liable for the acts of their visibly intoxicated guests. In situations involving accidents caused by intoxicated drivers, questions of social host culpability often arise. In most cases, the injured party or property owner will sue the alcohol provider for contributing to the intoxicated driver's actions. The host may even be liable for criminal penalties in various instances.
Two legislations addressing the responsibility of social hosts have recently been passed in California. Under Assembly Bill 2486, adults who knowingly provide alcohol to minors who sustain injuries or fatalities as a consequence of that alcohol use are held legally responsible for such acts. Strictly speaking, the measure only applies to "social hosts" who are 21 or older and knowingly provide alcohol to minors. It's also crucial to note that the term only applies to "natural people" who provide alcohol to visitors at their homes without any intention of financial benefit (so bartenders and bar owners cannot be charged).
As written, the measure would not apply to licensed or commercial suppliers. Until this statute was passed, California was one of only a few states that did not establish any social host liability. With this legislation, California will finally join most other states.
When you have guests, you must see them go home safely. To fulfill this duty, you must do your best to discourage drunk driving.
The following are some of the actions you can take as a host to help your guests avoid a DUI Charge.
Transport arrangements.
If you have guests carpool with a sober driver, or all your guests download and utilize ridesharing apps, you can assure your visitors arrive and go without most of them needing to drive. Not only will this alleviate parking pressures in the area, but it will also ensure that no one who has been imbibing will be driving themselves or others home.
Let them stay over.
In case any of your visitors don't want to pay for a cab, you could wish to offer them a place to stay. Make it an enjoyable occasion for everyone by requiring them to bring sleeping bags, cards, and other entertainment.
Have a lot of food on hand.
Diet-conscious partygoers won't like hearing this, but plenty of food, particularly meat and cheese, will keep them happy and satiated. Guests will feel full and energized because of the protein served. Consumption of food and drink may act as a counterpoint. Though eating won't completely cancel out the effects of drinking, it could help people stay safe behind the wheel.
Offer alternative drinks.
Don't only provide liquor at your event; provide some good non-alcoholic options for those who don't want to drink. Giving a drinkable alternative to alcoholic beverages is possible by infusing water with flavors, including fruits, sodas, juice, and teas.
Take your intoxicated guests' car keys if need be.
When a visitor has had too much to drink, it's time to take the keys stealthily. Make no noise about stealing the keys. Don't let anyone know. You can always say "lost keys" was an awkward party blunder the next day.
Get a portable breathalyzer and have people blow into it.
Before sending your potential driver out, please give them a printer. If your breathalyzer result is below.08, you may avoid employing an attorney and pass it over to the police officer.
Don't let them have any more alcohol.
Allow your visitors to go alcohol-free for at least a few hours. Turning off the keg or liquor flow well before the party ends is crucial. That way, no one will get wasted during the party and try to drive home afterward, and end up in a high speed chase or worse, a DUI with injury.
Listen to your guests.
Remember what your guests say, even if you feel like you should be the center of attention at your event. Before an accident occurs, there might be a serious drinking problem that needs to be dealt with or a drunk driver who has fled the scene and needs to be reported. This means you have to limit your alcohol intake. If you do not want to maintain close tabs, engage a bartender to monitor how much your visitors drink.
Need an Attorney? CALL NOW: 310-274-6529
Seppi Esfandi is an Expert Attorney who has over 21 years of practice defending a variety of cases.