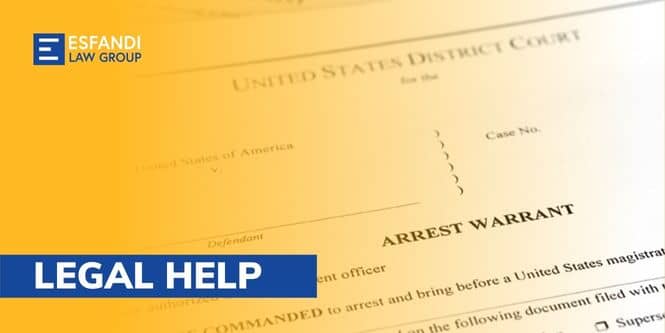 Ways an Active Arrest Warrant May Change Your Life
Having an active arrest warrant is a terrible legal predicament, mainly if you are on the run from law enforcement and hoping to escape being apprehended or jailed. Having a warrant out for your arrest restricts your freedom and leaves you with few options other than hiding and praying the cops don't locate you. If an arrest warrant is given for you, it will change your life in five key ways:
You may be Arrested If You Go Out in Public.
If the police have a warrant for arrest, they may take you into custody anytime or at night. If a police officer finds you at work, school, or even out to dinner or a movie and knows about the arrest warrant, they have the right to hold you immediately. Officers may make an arrest without physically possessing a copy of the warrant. All they have to do is prove that they were aware of its existence.
Unless the suspect is in public, already in police custody on another issue, or the court has ordered the arrest to be performed at any time, it is only possible to make a misdemeanor arrest between 6:00 am and 10:00 pm. You may be taken into custody anytime and from any location, if you have an outstanding felony arrest warrant.
Can I Book a Flight or Drive With a Warrant?
You'll probably be arrested if you take a flight.
You risk being arrested at the airport if the arrest warrant is found when you try to board a flight. Do not book your flight or trip until you have spoken with a skilled criminal defense attorney about your arrest warrant. Databases containing passenger information, including criminal history, are checked as part of standard airport security procedures in the United States. You will not be allowed to pass through security if your name is on a list of those wanted for arrest.
You cannot operate a motor vehicle if you have a warrant for your arrest.
As soon as the court issues an arrest warrant, they will inform the DMV to have your license suspended. Your license will be suspended until the warrant is resolved and the DMV is informed. Getting caught driving without a license might have far-reaching consequences. Anywhere you go, whether to and from the office, classroom, or supermarket, the police have the right to pull you over for speeding. The warrant and license suspension will be visible to the officer upon checking your license. You will be arrested for the warrant and prosecuted for driving while your license is suspended.
Other Restrictions.
You won't be able to access a military base.
Access to bases will be denied to all military personnel and civilian contractors. If you have an outstanding arrest warrant and attempt to enter a military post, you will likely be stopped or arrested due to the very high level of security there.
Benefits from the government will be discontinued.
Welfare and Institutions Code § 11486.5 of the California Civil Code states that a person evading criminal prosecution is ineligible for welfare assistance under the CalWORKS program. The Social Security Administration may also take action to suspend your payments if the offense for which the arrest warrant was issued carries a potential jail sentence or the death penalty.
You Have An Arrest Warrant In California; What Happens If You Leave The Country?
Try to evade justice and are caught. If the law wants you and you try to avoid capture, the law will label you a "fugitive from justice." Even if you're sure you're completely innocent, this holds. You will not only have to face the consequences of your original criminal charges but also an additional punishment for attempting to evade justice. For whatever reason, fugitives may be extradited to the state of their original arrest. Extradition involves returning a wanted person from their current location to the jurisdiction where their claimed crime was committed.
On the contrary, if you were unaware of your warrant, you may not be labeled a runaway. This might affect whether and how you're extradited to California to face the allegations against you. California's extradition rules are pretty intricate and detailed. There must be a hearing before you may be deported back to California. To fight an extradition order, you should go to a criminal defense counsel with expertise.
Need an Attorney? CALL NOW: 310-274-6529
Seppi Esfandi is an Expert Attorney who has over 21 years of practice defending a variety of cases.