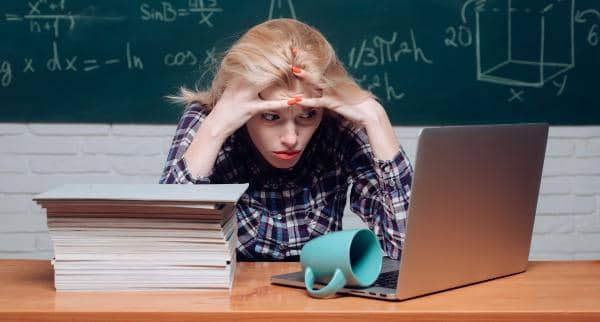 How Criminal Charges Impact a Teacher in California
Teachers are expected to be upstanding citizens. After all, they are responsible for molding the minds of society's next generation. To ensure that only the best, most trustworthy individuals are in our children's classrooms, the state of California has a set of stringent requirements in order for teachers to become credentialed. But, what happens to those credentials if a teacher gets charged and/or convicted of a crime?
A teacher can have their teacher's credential revoked or suspended by the Commission on Teacher Credentialing for many kinds of convictions, including crimes committed after school hours and miles away from school property.
What happens when criminal charges impact teaching credentials or conviction?
The Commission can do the following:
Private admonition: A written warning to the credential holder detailing that any repetition of such act or omission may lead to denial, suspension, or revocation of the credential. The Commission and employers must expunge all records on the private admonition after three years, as long the offense does not happen again.
Public reproval: This is a public warning from the Commission that the conduct is not appropriate for a credential holder
Suspension: Suspension is the temporary inactivation of a credential for a specified period. If suspended, the credential holder may not work in a position that requires a credential during the time of the suspension.
Revocation: Revocation is the termination of a person's eligibility to work in a position that requires certification. Once active, the revocation continues unless and until the Commission reinstates the person. Someone who has their credential revoked may apply for reinstatement one year after the revocation's effective date.
Denial of an application.
Typically, when a teacher is charged or convicted of a crime, a committee from the Commission on Teacher Credentialing reviews teacher discipline cases, including criminal convictions. The committee then recommends the Commission whether or not a teacher should have their credential denied, revoked, or suspended. But, there are certain kinds of convictions that result in automatic suspension of a teacher's credential, including:
Sex offenses requiring registration under Penal Code § 290
Drug/narcotic offenses defined under Education Code Section 44011
Convictions associated with probation terms that limit contact with minors
Violent or serious felonies including murder, voluntary manslaughter, and rape
Any conviction listed in Education Code section 44424
Anyone who has been found insane by a federal or state court
Anyone who has been judicially determined to be a mentally disordered sex offender under the law
Other charges that are not listed can also be grounds for a terminated or revoked teacher credential. It depends on the crime's likely impact on the students, when it happened, aggravating circumstances of the conduct, likelihood it will happen again, and any publicity or notoriety associated with the crime.
Can the Commission take action if a teacher is not convicted?
Yes, Commission still considers some cases that get resolved or pleas as convictions, even though the criminal court does not.
What is the Commission on criminal charges impact teaching credentials?
According to its website, The Commission on Teacher Credentialing ensures excellence in education by establishing high standards for the preparation and licensing of public school educators.
The Committee of Credentials is a disciplinary review committee. Seven members who are appointed for two-year terms make up the Committee. The current members include an elementary teacher, a secondary teacher, one school board member, a school administrator, and three public representatives.
I am a teacher convicted of a crime, what should I do?
In order to continue teaching, the best result is that you are not convicted of the crime. This where it becomes vital to find an experienced attorney to help you. The attorney will look for dismissal grounds, provide plea bargain negotiations, help lower a sentence, and avoid jail time, among many other benefits. The attorney may also be able to uncover evidence that can undermine the credibility of witnesses or victims.
We're Here to Help
Have you been wrongly accused of a crime, or need to tell your side of the story? Hire the best Los Angeles Criminal Defense Attorney.
Our experienced and assiduous attorneys will be sure to fight for your innocence and achieve the desired results. The sooner you call us the higher your chances are to win your case.
Need a Criminal Defense Attorney? CALL NOW: 310-274-6529
Seppi Esfandi is an Expert Criminal Defense Attorney who has over 20 years of practice defending a variety of criminal cases.