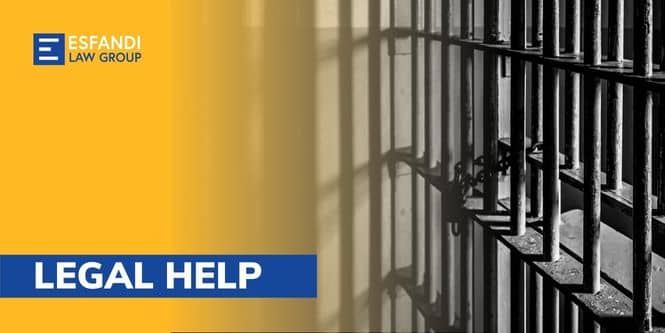 California Detainment Laws
It is against the law for the police to keep you in jail for a crime you didn't commit. In that case, keeping you in jail is against the Fourth Amendment, even if they bring you to court for your arraignment or first appearance and the judge lets them keep you there. The Supreme Court ruled that it is against the Fourth Amendment to hold a defendant before trial without a good reason, even after the defendant has had a chance to talk to a judge.
In addition to reducing the stress and notoriety of a trial, speedy trial rights also reduce the amount of time the accused has to go through. Various circumstances determine the length of time you may be detained without being charged. Defendants have rights upheld by the Supreme Court, preventing them from spending time in prison before a trial begins. Due to these time restrictions, any potential harm to the defendant's capacity to provide a case is reduced.
Waiting Time For Infractions
Infractions are the least severe of all violations. A driver may get for minor infractions, such as speeding. You'll have to wait to appear in court after being arrested. The method of resolving a violation is usually informal. Pleading guilty does not always need an appearance in court; many offenses may be addressed promptly and efficiently through the mail, telephone, or the internet.
Your citation or notice will notify you whether or not you must appear in court to settle your matter. If you get a ticket, you may be required to: Pay a fine, go to traffic school, and have your ticket dismissed. To obtain a court date to dispute a citation, submit a written request. If this is the case, you or your counsel must be in court on the scheduled trial day.
Waiting Time For A Misdemeanor
The arraignment is the next stage in the criminal justice system after your arrest. PC 825 states that a suspect detained in prison for a misdemeanor or crime must be presented to the court "without needless delay" and within 48 hours of arrest, except Sundays and federal holiday weekends. After posting bail, you will get a notice of your next court date when you are released from custody. It is common for this court date to be many weeks or months later than the date that would have been set had you remained in custody. You will know your arraignment date if you are released on your recognizance or issued a citation.
Your right to a fast or speedy trial is guaranteed by both the United States and California constitutions. It is your right to a trial date no later than 30 days after your arraignment or plea agreement, whichever is earlier. In cases when the defendant is not being kept in jail, the court must establish a trial date 45 days after the arraignment or plea. Waiving your right to a speedy trial will give your lawyer more time to prepare your case. This is permissible. Your trial must begin within ten days of the date determined.
Waiting Time For A Felony
Provided a defendant is in jail, they have the right to a preliminary hearing within ten court days of the date they entered their plea; therefore, a felony case might proceed swiftly if the accused does not waive their right to a rapid preliminary hearing. Due to the hope of having the charges reduced and getting out of jail as quickly feasible, the defendant may not want to do this while in detention. The defendant would be officially re-arrested after the conclusion of the preliminary hearing and have the right to a court trial within 60 days of their arraignment date.
The most important thing is to act quickly, and the most important thing is to keep your independence. Getting a judge to ask the police to bring you before the court is possible if you've been detained but haven't been booked in a reasonable amount of time. Arrests, on the other hand, might lead to stricter law enforcement procedures. A criminal defense attorney should be consulted if you are still unclear about how long police may detain you without charges.
Need an Attorney? CALL NOW: 310-274-6529
Seppi Esfandi is an Expert Attorney who has over 21 years of practice defending a variety of cases.