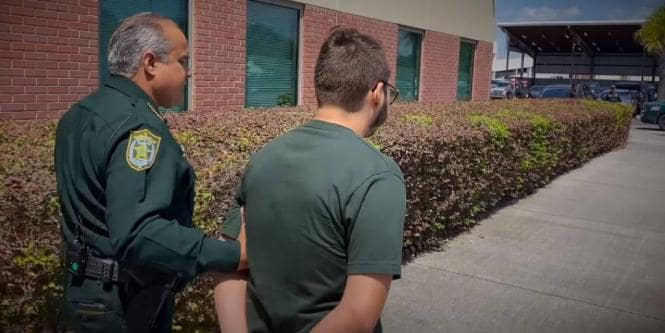 Task Forces Aimed at Stopping Child Pornography
It is illegal to create, possess, transport, distribute, or sell any pornographic material featuring juveniles under the age of eighteen in the state of California, according to the state's strict child pornography statutes, which are enforced by the courts. Child pornography-related offenses may result in misdemeanor or felony charges under California law.
There are several hazards online for those who download pornographic material. Downloading unlawful child pornography without realizing it is available is made feasible thanks to misleading filenames and the rapid-fire downloading technique used by many file-sharing platforms. Due to the illegality of possessing pornographic material aimed at minors, you may find yourself facing mandatory prison sentences.
Law enforcement officers use a variety of methods to apprehend anyone suspected of being in possession of or otherwise involved in child pornography. Included in this list are:
Peer-to-peer and file-sharing websites are searched by law enforcement authorities using prevalent keywords in the child pornography industry. The IP address of the machine from which these files originated may often be discovered after they have been identified by law enforcement.
When investigating online child pornography sales or exchanges, law enforcement personnel may assume the identity of someone looking to buy or sell child pornography, or they may pretend to be a young kid themselves. When law enforcement officials participate in the purchase of pornographic material or solicitation of sexual actions with kids, these persons may be arrested.
Other persons selling or dealing in child pornography may be discovered via plea bargains offered by prosecutors.
Evidence Necessary for a Charge of Child Pornography
The cops need to find some proof before they can file a child pornography accusation against the suspect. Photos, video clips, or data on a computer that used to be one of these things are generally the best places to find this proof. Even data that have been deleted, damaged, or wiped may be recovered by law authorities and used to prosecute the person for child pornography charges. For the most part, a prosecutor's case will be well-supported by the evidence produced in court by the other side's legal team. The defense, on the other hand, may be able to mount a strong argument against the allegations and supporting evidence.
There must be proof of graphic kid portrayals in a sexual stance, with another person of any age in a sexual way, or exposing a minor's private parts. Most of the time, these images are saved as files on a computer with incorrect filenames. It's possible that the visuals will be obscured by other images on a computer screen. Special software may be required to find evidence that may be used in a criminal investigation against the culprit. Because of the person's purpose, they may be able to use these photographs or videos as evidence in court if they are stored on their own computer or mobile device.
Convictions for Child Pornography and Registration for Sex Offenders
According to California Penal Code Section 290, anybody found guilty of child pornography in the state of California shall be subjected to sex offender registry for the remainder of his or her life. Sex offender registration may be as humiliating as incarceration.
Registration as a sex offender is the worst punishment for those convicted of child pornography crimes, since it prevents them from being near public places where children congregate, such as parks and schools. In the criminal justice system, there are three levels of sex criminals. First-time offenders must register for a minimum of ten years before they may be released. After 20 years, the second tier will be exempt from re-registration, while those in the third tier will be required to do so on a perpetual basis. First-time child pornography offenders have been found guilty of minor offenses. To qualify for Tier three child pornography offenders, a felony conviction is required. As a sex offender, failing to register might result in a misdemeanor or criminal conviction. Up to three years in jail may be imposed on the charges.
Child pornography (PC 311.11) penalties
According to California Penal Code Section 311.11, possessing child pornography is a crime. If convicted, you risk one to three years in prison and a $2,500 fine. Every conviction depends on the circumstances.
Distribution of child pornography is a crime (a). If convicted, you may face one to three years in prison or county jail and a $1,000 to $10,000 fine.
According to California Penal Code Section 311.2 (a), sending, possessing, bringing, or producing pornographic material involving minors is a misdemeanor. One year in county prison and a $50,000 fine await anyone convicted.
You've committed a crime even if you're not selling pornographic goods but is advertising them. You risk 2–4 years in state prison or 1 year in county jail if convicted. Fines may reach $50,000.
The court carefully considers your case's circumstances while allocating fines and penalties.
Need an Attorney? CALL NOW: 310-274-6529
Seppi Esfandi is an Expert Attorney who has over 21 years of practice defending a variety of cases.