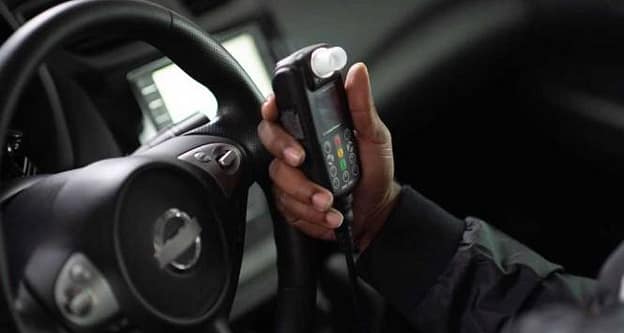 Ignition Interlock Device Violations in California
There are various penalties for driving under the influence in California. The consequences for being pulled over for a DUI offense vary based on age, driving status and blood alcohol content (BAC).
Either way, if a driver is found to have a BAC over the legal limit, he or she is at risk of a DUI conviction. Most DUI offenses levy penalties including license suspension, fines and potential jail time.
However, it is becoming more and more common nationwide for judges to include the installation of an ignition interlock device (IID) when handing down DUI sentences—even for first-time offenders—and California is not immune to the present phenomenon.
What is an Ignition Interlock Device?
An IID is akin to a miniaturized DUI breathalyzer device that is installed in the vehicle of a defendant. The instrument is installed on the dashboard of the car. It's about the size of a cellular phone and wired to the vehicle's ignition. An IID can only be installed, calibrated or removed by a certified technician. The vehicle owner is prohibited from tampering with the device in any way once it is installed.
Once installed, the IID requires the driver to provide a breath sample before the engine will operate; i.e., it will prevent the car from starting unless the driver can provide an alcohol-free sample. If the device detects alcohol on the driver's breath, the car will not start. Furthermore, as the car is driven, the IID will periodically require a breath sample to confirm no alcohol has been consumed since the vehicle was first started.
Do IIDs Work?
Courts and judges commonly require DUI offenders to install IID devices in their vehicle in order to keep the person from driving while under the influence in the future.
A 2016 California DMV Ignition Interlock Pilot Program Study found that:
IIDs are 74% more effective in reducing DUI recidivism than license suspension alone for first-time offenders during the initial 182 days after conviction.
IIDs are 45% more effective in preventing a repeat DUI incident when compared to license suspension alone during days 183 to 365 after conviction (many first-time offenders have the device removed after 182 days of use).
IIDs are 70% more effective than license suspension alone in preventing repeat offenses for second-time offenders—compared to license suspension alone, for the first 364 days of use.
IIDs are 58% more effective in preventing a repeat DUI incident during days 365 to 730 for second-time offenders.
Third-time offenders who only had a suspended license were 3.4 times more likely to have a fourth DUI conviction or incident compared to the third-time offenders required to install an interlock device.
Proponents of interlock devices tout the societal dangers of drunk driving and believe IID sentencing has proven an invaluable strategy for reducing recurrent DUI offenders and enhancing road safety overall. The California Department of Motor Vehicles states that,
"[t]he International Council on Alcohol, Drugs and Traffic Safety maintains that IIDs, when combined with a comprehensive monitoring and service program, lead to a 40–95 percent reduction in the rate of repeat drunk driving offenses among offenders as long as the IID remains on the vehicle."
See DMV website.
What is the Cost of an IID Installation?
If required by a California court to install an IID in a vehicle, the only way to do so is to use an authorized installer to have it done. There are several private companies approved by the courts for the task. The price of an ignition interlock device can range depending on the make or model, but the installation can cost between $75 to $150. Authorized IID manufacturers can provide a list of facilities and more information about installing an interlock device.
Prior to installation, a vehicle owner should be sure the installer has a valid license issued by the Bureau of Automotive Repair (BAR) or Bureau of Household Goods and Services (BHGS) (both are part of the Department of Consumer Affairs (DCA)).
Licensed interlock device installers are required to provide reduced fees for IIDs to participants whose income level falls beneath the federal poverty level guidelines. Documents used to verify a driver's income could include:
The previous year's federal income tax return.
The previous three months' worth of income statements.
Employment Development Department (EDD) verification of unemployment benefits.
If a defendant is not eligible for reduced fees, he or she is responsible for the entire cost of the IID installation.
There is also a recurring fee each time the vehicle is brought in for calibration. Following its initial installation in a vehicle, the IID must be calibrated and inspected by a certified installer at intervals not to exceed 60 days. The installer ensures the device is working properly and that no violations (such as failing to take random retests), have been entered.
How Long Does an IID Requirement Last?
In California, the majority of first-time DUI defendants are ordered to place the device in their cars from a period of at least four to six months. The court-ordered time could be up to 12 months if there was an injury that occurred while the defendant committed his or her DUI offense. Consistent DUI offenders, however, will be forced to maintain an IID instrument in their vehicle for a period of one to three years, depending on the particulars of their latest charge.
What is an IID Violation?
Once a defendant has been sentenced to a restricted driving program with an ignition interlock device, there are several rules by which they have to abide by. Violations of the court order can often lead to serious repercussions. Vehicle Code Section 23247 is the provision which governs IIDs in California.
The Section reads, in part:
(a) It is unlawful for a person to knowingly rent, lease, or lend a motor vehicle to another person known to have had his or her driving privilege restricted…unless the vehicle is equipped with a functioning, certified ignition interlock device. A person, whose driving privilege is restricted…shall notify any other person who rents, leases, or loans a motor vehicle to him or her of the driving restriction imposed under that section.

(b) It is unlawful for any person whose driving privilege is restricted…to request or solicit any other person to blow into an ignition interlock device or to start a motor vehicle equipped with the device for the purpose of providing the person so restricted with an operable motor vehicle.

(c) It is unlawful to blow into an ignition interlock device or to start a motor vehicle equipped with the device for the purpose of providing an operable motor vehicle to a person whose driving privilege is restricted…

(d) It is unlawful to remove, bypass, or tamper with an ignition interlock device.

(e) It is unlawful for any person whose driving privilege is restricted…to operate any vehicle not equipped with a functioning ignition interlock device.
VC § 23247
Noncompliance with IID requirements is reported to the court or DMV (whichever applies) and an offender may have his or her driving privileges suspended or revoked. Certain violations require the DMV to immediately suspend or revoke driving privileges if there was an IID violation (for instance, an attempt to remove, tamper with, bypass, or failure to comply with any requirement for IID maintenance or calibration).
A defendant's driving privilege could be suspended or revoked if he or she does not comply with their court-ordered interlock device restriction.
IID noncompliance can include:
Failing to service the IID at least once within 60 days.
Failing to maintain or calibrate the IID three or more times within 60 days.
Attempting to bypass the IID.
Tampering with the IID.
Attempting to remove the IID.
Vehicle Code Section 23247 further notes that:
(f) Any person convicted of a violation of this section shall be punished by imprisonment in a county jail for not more than six months or by a fine of not more than five thousand dollars ($5,000), or by both that fine and imprisonment.

(g) (1) If any person whose driving privilege is restricted…is convicted of a violation of subdivision (e), the court shall notify the Department of Motor Vehicles, which shall immediately terminate the restriction and shall suspend or revoke the person's driving privilege for the remaining period of the originating suspension or revocation…(2) If any person who is restricted…is convicted of a violation of subdivision (e), the department shall suspend the person's driving privilege for one year from the date of the conviction.
VC § 23247
The State of California takes driver, pedestrian and road safety seriously. Therefore, it also monitors IID use closely. To avoid the consequences of ignition interlock device violations, it is imperative that an offender always follow the regulations and guidelines of their particular IID program.
Consequently, it is best to be represented by an attorney knowledgeable in the Vehicle Code, DUI consequences and criminal defense law when facing a driver's license revocation, suspension and/or an IID noncompliance violation.
We Can Help
If you have questions about an IID restriction or require assistance with an IID violation, contact our experienced Los Angeles criminal defense attorneys to ensure the best possible outcome for your license and case.
Need a Criminal Defense Attorney? CALL NOW: 310-274-6529
Seppi Esfandi is an Expert Criminal Defense Attorney who has over 20 years of practice defending a variety of criminal cases.