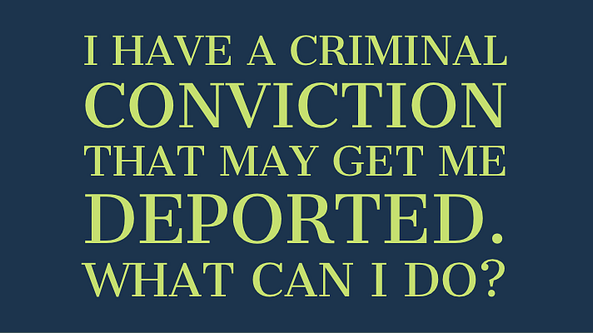 Know What's at Stake
Immigration Law in the United States is currently governed by the Immigration and Nationality Act (INA) of 1965. Informally known as the Hart-Cellar Act, the Immigration and Nationality Act is a federal law that was passed by the 89th United States Congress under President Lyndon B. Johnson.
Nicknamed after its two main sponsors—Senator Philip A. Hart of Michigan and Representative Emanuel Celler of New York—the legislation abolished the previous U.S. immigration policy held in place since the 1920s. Under that policy, the National Origins Formula, each nationality has designated a quota based on figures gleaned from past U.S. census data.
This system significantly restricted the number of people outside of Western Europe who were eligible to migrate to the United States. Overnight, the INA eliminated the prevailing policy of restricting migration based on national origin, to establishing an immigration policy based on reuniting families and luring skilled labor to the U.S.
(Note: the Immigration and Nationality Act of 1952 was the first U.S. law to codify immigration policy in one place, as opposed to the unorganized [variety] of statutes that preceded it; it, however, continued the nationality-based immigration system of the National Origins Formula).
As that may be, the newly minted Immigration and Nationality Act created significant consequences for those immigrants found guilty of criminal wrongdoing.
The INA is condensed within the United States Code (U.S.C.). The U.S. Code is a compilation of all the laws of the United States. Title 8 of the U.S. Code specifically covers "Aliens and Nationality." The INA delineates various types of crime that can affect immigration status, up to and including deportation. For example, under 8 USC §1227(a)(2), a "deportable alien" is anyone who has been convicted of a crime of moral turpitude, multiple criminal convictions, an aggravated felony, high-speed flight and/or failure to register as a sex offender. Even so, in the world of immigration law, these offenses might not always be as cut-and-dry as they appear.
Crimes Involving Moral Turpitude (CIMT)
Your immigration status will determine how this provision affects you. Any noncitizen (i.e., a migrant without a legal U.S. immigration status) who is convicted of a crime involving moral turpitude within five years after entering the country—and the crime carries a possible sentence of a year or longer—is deportable. However, a legal permanent resident (LPR), a "green card" holder, is deportable if convicted of a CIMT within 10 years of entry, so long as a sentence of one year or more may be imposed.
Crimes involving moral turpitude are infamously vague and thus subject to frequent litigation. Whether a charge necessitates moral turpitude is defined by federal immigration case law (not state law), and includes offenses consisting of intent to defraud, intent to cause great bodily injury, and theft with intent to deprive permanently. Malfeasance with elements of lewdness, recklessness, or malice may also fall under the crimes of moral turpitude umbrella.
In Navarro-Lopez v. Gonzales, 455 F.3d 1055, 1058 (9th Cir. 2006), the 9th circuit federal court of appeals recognized crimes of moral turpitude as "crimes that involve either fraud or base, vile, and depraved conduct that shocks the public conscience." Even the court noted, "[a] difficulty arises here as there are no statutorily established elements for a crime involving moral turpitude." Id.
The closest thing that exists to statutorily established elements for a CIMT are the categorical and modified categorical approaches established by the Supreme Court.
In Taylor v. United States, 495 U.S. 575, 110 S.Ct. 2143 (1990), the Court created the categorical approaches to determine whether a conviction is for a crime involving moral turpitude. Following the categorical approach, courts are required to analyze the statutory components of a crime, rather than basing their determination of moral turpitude on the defendant's behavior.
This type of analysis provides for the scrutiny of the underlying crime, not the conduct of any one individual. With generally few exceptions, immigration and legal officials must use the categorical approach to establish whether a criminal conviction prompts a basis for removal. The widespread notion is that wherever the INA utilizes the statutory term conviction, the categorical approach is required.
There is also the "modified categorical approach," which encompasses wrongdoing under a statute divisible into sub-portions. Following the modified categorical approach, an adjudicator may use particular outside documents, such as charging papers or a plea agreement from the prior conviction, to determine the elements of the offense of conviction (this is usually adverse to the immigrant/criminal defendant as under the modified approach, the court may use facts never necessarily established in an underlying criminal case).
In the most recent case of Mathis v. United States, 136 S. Ct. 2243, 195 L. Ed. 2d 604 (2016), the Supreme Court unequivocally reaffirmed the application of a strict, elements-based categorical approach for determining when a prior conviction appropriately triggers sentencing or immigration consequences. In so doing, the Court also illuminated the narrow circumstances in which a criminal statute is deemed "divisible" and therefore susceptible to the modified categorical approach.
Knowledgeable and precise use of the categorical and/or modified categorical approaches has been considered one of the most—if not the most—important defense strategy available to immigrants convicted of crimes. So much so that even state courts have begun to adopt the method. See, e.g., People v Gallardo, 4 Cal 5th 120 (2017).
Multiple Criminal Convictions
Under 8 USC §1227(a)(2)(A)(ii), any alien who is convicted of two or more crimes involving moral turpitude, at any time after admission to the United States (not arising out of a single scheme of criminal misconduct and regardless of whether the convictions were administered in a single trial), is deportable. This includes a broad range of crimes, including but not limited to:
Animal fighting;
Arson;
Assault;
Blackmail;
Burglary;
Credit card/Identity fraud;
Embezzlement;
Extortion;
False pretenses;
Forgery;
Fraud;
Larceny (grand or petty);
Malicious destruction of property;
Murder;
Receiving stolen goods;
Robbery;
Theft;
Transporting stolen property;
Habitual Criminal Activity.
In the seminal case of Hernandez-Cruz v. Holder, 651 F.3d 1094 (9th Cir. 2011), the Court of Appeals for the Ninth Circuit held that a non-citizen is deportable when convicted of at least two CIMTs that did not arise out of the same incident, at any time after being admitted to the U.S. See also Gonzalez-Sandoval v. INS, 910 F.2d 614 (9th Cir. 1990) (court found two robberies at the same bank derived from a single scheme); Coquico v. Lynch, 789 F.3d 1049, 1053–55 (9th Cir. 2015) (granting petition and remanding where one of the two crimes at issue did not involve a crime of moral turpitude so as to warrant removal). As with establishing the elements of a CIMT, determining whether a criminal enterprise arose out of a single scheme has been subject to extensive litigation.
For purposes of removability under 8 U.S.C. § 1227(a)(2)(A)(ii), the government must prove that the crimes were not part of a single scheme of criminal misconduct. See Ye v. INS, 214 F.3d 1128, 1134 n.5 (9th Cir. 2000) (INS did not prove the two counts of vehicle burglary arose out of different criminal schemes); Leon-Hernandez v. INS, 926 F.2d 902 (9th Cir. 1991) (conviction for two counts of oral copulation, one month apart, did not equate to a part of a single scheme);
The INA does not define "single scheme of criminal misconduct," nonetheless in Matter of Adetiba, 20 I. & N. Dec. 506 (BIA 1992), the BIA interpreted the phrase to mean:
when an alien has performed an act, which, in and of itself, constitutes a complete, individual, and distinct crime, he is deportable when he again commits such an act, even though one may closely follow the other, be similar in character, and even be part of an overall plan of criminal misconduct.
See Orellana v. Barr, 967 F.3d 927, 939–40 (9th Cir. 2020) and Szonyi v. Barr, 942 F.3d 874, 891 (9th Cir. 2019) (discussing the BIA's decision in Adetiba).
Aggravated Felony
The term aggravated felony was created by the U.S. Congress as part of the Immigration and Nationality Act to categorize a specific type of criminal offense. Any alien who is convicted of an aggravated felony at any time after admission is deportable. 8 U.S.C. § 1227(a)(2)(A)(iii). This means that any conviction of an aggravated felony makes a person eligible for deportation—regardless of how long after admission to the country it occurred. "Under the INA, any non-citizen who is convicted of an aggravated felony suffers several consequences, such as becoming deportable, inadmissible, and ineligible for cancellation of removal."
Cortes-Maldonado v. Barr, 978 F.3d 643, 647 (9th Cir. 2020). The aggravated felony provisions in the INA were first introduced by the Anti-Drug Abuse Act of 1988 and included offenses such as murder, drug trafficking, arms trafficking, and any attempt or conspiracy to commit such acts. See Cazarez-Gutierrez v. Ashcroft, 382 F.3d 905, 915–16 (9th Cir. 2004).
Over time, subsequent legislation and litigation has expanded the definition and list of offenses.
Presently, several dozen offenses are categorized as aggravated felonies under 8 U.S.C. § 1101(a)(43). Each crime enumerated in 8 U.S.C. § 1101(a)(43) is an aggravated felony regardless of whether it violates federal, state, or foreign law. The aggravated felony definition contained within 8 USC § 1101(a)(43) includes numerous provisions detailing hundreds of offenses, even including certain misdemeanors. Some, but not all offenses, require a sentence imposed of a year or more to be considered an aggravated felony. Aggravated felonies carry particularly harsh immigration consequences for non-citizens convicted of these crimes.
Regardless of immigration status, non-citizens who have been convicted of an aggravated felony are prohibited from receiving almost all forms of relief that would shield them from deportation and/or from being readmitted to the United States at any future date.
As with CIMTs and multiple convictions, there has been extensive litigation related to the definition and scope of aggravated felonies concerning immigration status. Whether a particular crime qualifies as an aggravated felony has become the center of much argument, leading to a plethora of court appeals. It is imperative to consult an experienced immigration and/or criminal defense attorney for a full legal analysis of your particular case and charge, especially before accepting a plea deal, to avoid possible aggravated felony charges.
Being convicted of a crime can have other immigration consequences as well. For example, to qualify for cancellation of removal, an alien must demonstrate that he/she has not been convicted of a CIMT and that he/she has sustained good moral character for the ten years immediately preceding the date of application. 8 U.S.C. § 1229b(b)(1). And under 8 U.S.C. § 1101(f)(3), no person may be found to have good moral character who has been convicted of a crime listed in 8 U.S.C. § 1182(a)(2)(A), which includes a crime involving moral turpitude.  Moreover, aggravated felons are deportable and ineligible to apply for most forms of discretionary relief from deportation, including asylum, voluntary departure, and cancellation of removal, and are subject to mandatory detention without bond. Therefore, it is best to have an experienced criminal defense attorney representing you who knows which may be the best deal pleas to negotiate and accept, versus those convictions which will bar you from legal U.S. immigration status for the foreseeable future.
Arrested in Los Angeles?
A good criminal defense attorney can help you turn obstacles into fair chance success using the courts.
Need a Criminal Defense Attorney? CALL NOW: 310-274-6529
Seppi Esfandi is an Expert Criminal Defense Attorney who has over 20 years of practice defending a variety of criminal cases.