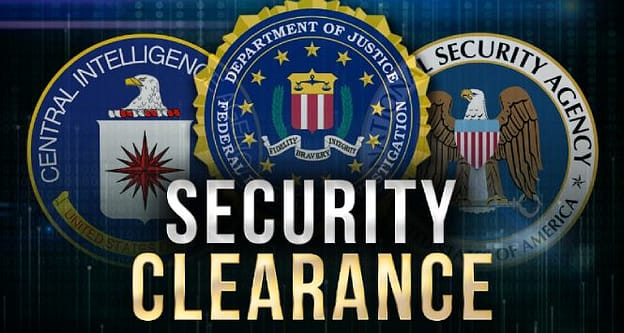 How Many DUIs Do You Have?
A single, straight DUI probably wouldn't be enough to cause someone to lose their security clearance. However, it might raise questions about their dependability and judgment. It could also jeopardize their ability to obtain or maintain covert, secret, or highly restricted clearances if supported by additional evidence of ethical dilemmas.
Even when the validation of your safety measures is about to be completed, as long as it continues to be an exceptional occurrence, there should be no cause for concern. An individual's clearance will not be immediately revoked after a first DUI arrest or conviction because these offenses are typically classified as misdemeanors.
However, a tendency to be arrested for driving under the influence] may suggest a more severe problem with dependence on drugs or alcohol, leading security authorities to conduct additional research before granting any clearance.
Losing or being denied a security clearance can significantly affect an individual's financial position. Losing one's clearance could result in job termination for an individual. The decision on the clearance may rely on whether the individual is convicted of the charged offense. Government contractors may face significant financial losses, ranging from thousands to millions of dollars if they are disqualified due to criminal behavior that negatively impacts their clearance status.
What is a Security Clearance?
Access to sensitive information is permitted for those with security clearance as a requirement of their employment. People employed or contracted by the government, including military personnel and government workers, will likely need a security clearance to perform their job duties.
There are three levels of security clearance. The most fundamental kind of security clearance is known as confidential clearance. The next level is obtaining a secret clearance. Getting a top-secret clearance would grant access to the most sensitive and private classified information, which is the most secure access level.
Factors that pose a challenge in obtaining a security clearance
Criminal behaviors, such as driving while intoxicated and committing acts of domestic and child abuse.
Instances of alcohol-related misbehavior at the workplace, such as reporting to work inebriated or consuming alcohol while on duty.
Consuming alcohol after receiving a diagnosis of alcoholism from a certified medical expert and completing a rehabilitation program for alcohol addiction.
Is it possible to retain Security Clearance after being convicted of a DUI offense?
Individuals who wish to obtain a security clearance must undergo a rigorous procedure that entails comprehensive investigations of their backgrounds. Individuals who possess a certain degree of authorization must undergo another assessment and have their license renewed regularly. A confidential hierarchy is subject to renovation every 15 years. In contrast, a secret classification needs to be reviewed every ten years, and a top-secret categorization must be reevaluated every five years. Any driving under the influence incidents during the stated periods shall be included in the evaluations.
Suppose you hold concerns regarding the potential impact of a DUI arrest on your clearance status during your upcoming review. In that case, you should reach out to the California Defense Attorneys' offices, who can provide aid in securing or upholding your clearance.
Can a dismissed DUI impact your security clearance?
Obtaining a dismissal of your DUI charge may give you the impression that you are free of consequences. Regardless of dropped charges, a DUI will remain on your record and be visible during background checks conducted by potential employers, Law Enforcement officials, or security clearance investigators with no exceptions. This will inevitably prompt thorough scrutiny of your past to ascertain your conduct after the DUI.
Would an expunged DUI be visible during a background check for security clearance?
According to the California Penal Code 1203.4, a method exists for expunging one's record. Expungement is having the initial guilty ruling nullified and having the charges dropped. You are allowed to answer "no" if asked whether you have ever been arrested in this situation. Penal Code 1203.4 provides a list of exceptions.
Furthermore, if you had a record of a DUI that was erased, and you happen to be convicted of another DUI in ten years, your expunged DUI will be restored, and you will now face charges for a second DUI. Security clearance officials might take disciplinary action as a result of this.
Need an Attorney? CALL NOW: 310-274-6529
Seppi Esfandi is an Expert Attorney who has over 21 years of practice defending a variety of cases.