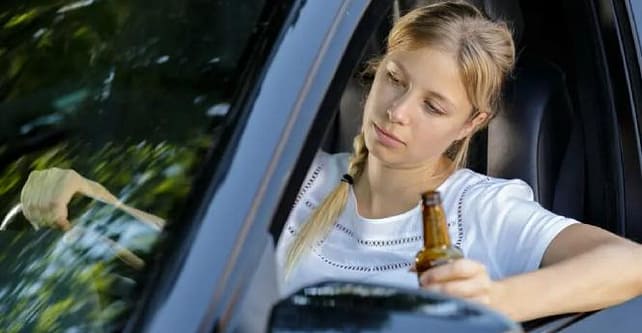 It Could Trigger Real Problems
There aren't any rules about being able to adopt. Your first challenge is to satisfy your adoption agency. The adoption agency ensures that the child being adopted goes to a safe and caring home. The agency checks if you are a good parent and can create a safe and loving home by doing a "home study." Generally, it is about what is best for the child. If someone has been charged or convicted of DUI, it will be part of the investigation when they want to become a foster parent.
If you have been convicted of a DUI, and it is a felony and involves putting a child in danger, it may make it harder for you to adopt.
The most helpful thing to do is to share honestly about what occurred. If the agency realizes you made a mistake, show remorse and try to fix your behavior, they may approve your home study.
What to do with your DUI Conviction to be able to adopt
If you are considering adopting a child but have a record of a DUI, a California DUI lawyer can help you take the necessary steps that could improve your chances of being chosen as an adoptive parent. Your attorney can help you with the subsequent procedures:
Collect the records from the court and the Department of Motor Vehicles to examine the information that a standard background check will display.
Inquire with a DUI lawyer about the feasibility of appealing a conviction. Although it may not wholly expunge a record, it may still have advantages.
Consider the possibility of having a DUI conviction removed from the criminal record. Although it does not provide a definite solution, following this procedure can result in benefits beyond adoptions, making it a worthwhile investment of time and effort. Despite the commonly-held notion, a DUI conviction will not simply disappear from a person's criminal record after seven years. The conviction can be seen in almost all kinds of criminal background checks if not removed. It is important to note that felony DUI charges are not often erased from one's record.

Make sure that both the court record and the DMV record are cleared. If not, there could be a chance that it may still appear in a background check. In addition, even though the background check may not disclose the conviction, it could come up during a more comprehensive investigation. Adoption agencies may acquire this information just like the police department or the FBI would, as they function under stricter regulations. This is because even after expungement, law enforcement can become aware of a past DUI charge when conducting a prior arrest and conviction check.
Ensure to thoroughly examine both the court and DMV records to verify that the conviction was expunged.
Attempt to communicate with multiple adoption organizations regarding the current circumstances. While some organizations mandate waiting several years after a DUI before considering an application, others may have varying guidelines to address this issue.
Certain situations can help if you have a DUI conviction and want to adopt without negative consequences. They include the following:
You were caught driving under the influence while not moving. This is for when you were arrested while your car was parked.
You got in trouble for drinking and driving long ago and did not have another subsequent charge.
You only had one DUI, and you are not constantly drinking.
You became a member of AA and finished the program to learn about driving under the influence.
The driving under the influence conviction was a misdemeanor with no aggravating factors.
Aggravating factors include the following:
Repeatedly committing crimes.
Causing physical injury/harming or killing.
Getting a Driving under the influence charge with a child in the car.
Having a lot of alcohol in the bloodstream (0.08% BAC or higher).
Suppose the accident was not your fault; you might have a chance of adopting.
If you want a better chance of adoption, you need to work with the adoption agency. The adoption agency might ask for more details about the DUI incident and what you have done to prevent it from happening again. Upon request for more information and documents about driving under the influence, an adoption agency will stop checking the home until they get them.
More DUI Resources
For more information on how to handle a DUI charge or arrest, please feel free to browse our blog articles on California DUI:
Need an Attorney? CALL NOW: 310-274-6529
Seppi Esfandi is an Expert Attorney who has over 21 years of practice defending a variety of cases.