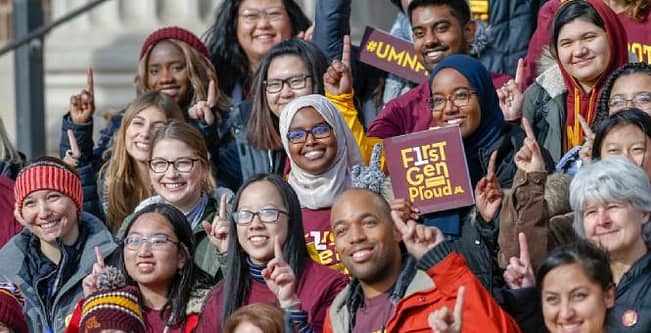 Attention International Students and Dreamers
Visa-holders from other countries are responsible for knowing what is permissible and what violates local, state, and federal laws when they enter the United States. Students in the nation on a student visa may be particularly concerned about staying within the country's legal bounds since they are only in the country for educational purposes.
There are even crimes that can only be committed in college. An international student wants to avoid following in the footsteps of some of their American counterparts; they must think and act independently.
International students are affected by:
A conviction or two, even for offenses that aren't life-threatening to U.S. citizens. Visas may be delayed if you are fingerprinted, even if you have not been convicted or have had your record cleared (meaning it no longer appears on your document).
An immigration or visa application that is fraudulently obtained by making false statements on the application. If an I-20 / DS-2019 is issued and the student uses it to enter the United States, this may contain incorrect information on the student's application for admission.
Admitting to using drugs is a criminal violation that may lead to a conviction or not.
Moral turpitude convictions or admissions of guilt (these are generally severe crimes, but for more information, contact an attorney).
Student expulsion or suspension from school due to criminal behavior of any kind.
The Result of Being Arrested and Found Guilty
If an international student is arrested, then found guilty of a crime, they may have to face some severe consequences like:
Being expelled from their institution or program will indicate their eligibility for student visas has been jeopardized.
Being forced to remain in the country regardless of their case's outcome means they won't be allowed to see their friends and family in the country where they were born.
An F1 visa could be auto revoked, making it impossible for the student to enter the United States until they went to a consular office and proved that they were still eligible for a visa. According to U.S. Department of State rules, F1 visas may be revoked if a student is arrested for a DUI or a felony.
If international students want to return to the United States or stay there while applying to renew a visa or green card, they must admit to having been arrested.
If a student is found guilty of certain crimes, they might not be able to return to the United States.
A student could be sent to an immigration judge to be taken out of the country.
The student could be forced to stay where immigrants are being held.
Crimes of "Moral Turpitude" (Crime had Victims)
A student's right to remain in the United States may be threatened if they commit a felony "of moral turpitude" that carries a sentence of one year or more in prison. It's not an exact science to figure out what constitutes "moral turpitude" in a crime. Instead, "moral turpitude" is often used to describe criminal behavior that puts people at risk or defrauds them.
1) Moral turpitude offenses like escaping law enforcement, robbery, and mayhem. It is not a concrete list of crimes, its a concept that could be met by several crimes combined, or a single crime, and it should be understood by immigrants.
2) The quantity and type of drug involved in a drug possession crime may also lead to the expulsion of an international student.
3) Major traffic violations that result in great bodily injury or violence are some crimes that might result in an international student's deportation while behind the wheel.
How to Steer Clear of these Repercussions
Don't drink and drive. Don't commit moral turpitude offenses. Even though this may not be prosecuted seriously somewhere else, it is in the United States of America. When you go out with the intention of drinking, you should take a cab or have a sober friend drive you home. Don't use drugs, and get arrested for possession of any quantity of narcotic, no matter how tiny if deportation will ruin your life.
Related Articles
Need an Attorney? CALL NOW: 310-274-6529
Seppi Esfandi is an Expert Attorney who has over 21 years of practice defending a variety of cases.