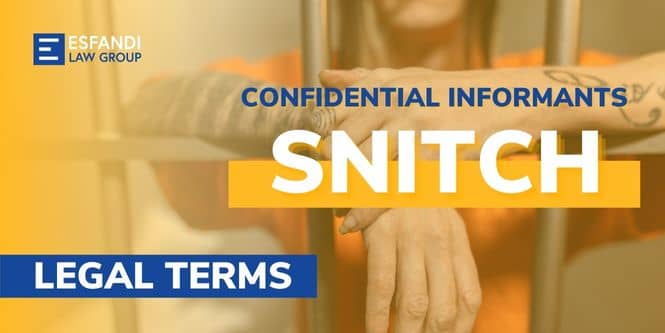 Being Aware of Jailhouse Informants
Unmonitored jailhouse testimony puts innocent individuals in jail (often on death row), wastes millions of dollars, and does little to help victims of crime. Worse still, the witnesses often gain in some way from their dishonest statements.
Nearly 20% of the 367 DNA-based exoneration cases used jailhouse informant testimony, making it a major influence in erroneous convictions throughout the country. Inmates may be encouraged to testify against a criminal in return for benefits, such as reduced punishment or release from jail.
Because of the jailhouse informant system's secrecy, legal protections against inaccurate testimony, such as cross-examination, are rendered useless when dealing with the tremendous motivation to lie created by the offer or anticipation of prospective advantages from prosecutors. It has been found that many wrongfully convicted individuals were not informed of crucial details about the credibility of jailhouse informants who testified against them.
How to Spot a Jail Informant?
Something is not right. Something about them does not make sense. Their accounts of their activism or life histories do not ring real.
Now is the time to do a background and criminal check. If you wait for every other indication, it may be too late to act.
They are liars. The individual demonstrates a lack of ethics and openness with the rest of the group.
They are determined to have lied about identification, family, background, race, or ethnicity.
Only the suspected informant gives familiar information to law enforcement and vice versa. The information must be provided face-to-face, with no prospect of monitoring (for example, whispered into the informant's ear in private) for this to be confirmed.
A stranger or casual acquaintance attempts to convince or encourage you to engage in unlawful activity.
Someone joins your group and immediately begins to sow discord and create divides.
A member of your group is extremely anxious to be helpful, pay for the group's activities, begin activities, provide equipment, escalate potentially risky activities, etc.
Someone goes out of his way to earn your trust and become your best friend. When you refuse to engage in questionable behaviors, he loses interest in you (he's seeking an easier target).
Cal. PC § 1111.5
Evidence supporting an in-custody or jailhouse informant is required under Section 1111.5.
An uncorroborated in-custody informant's evidence cannot condemn a defendant, find a special circumstance true, or utilize a fact in aggravation. Jailhouse informant testimony must be backed up by other evidence linking the defendant to the conduct of the crime, the existence of the aggravating circumstance, or the evidence given in aggravation. It is not enough for there to be proof that the offense was committed or that aggravating or mitigating circumstances were present.
No jailhouse informant shall be permitted to use the testimony of another jailhouse informant to corroborate their testimony. It can only happen if the party calling the jailhouse informant as a witness proves beyond a reasonable doubt that the informant has not communicated with another person on the subject of the testimony.
For this subsection, the term "in-custody or jailhouse informant" refers to anyone (other than a codefendant, percipient witness, or accomplice) whose testimony is based on statements allegedly made by the defendant. In contrast, the defendant and the informant were detained in a city or county jail, state penal institution, or correctional institution. Nothing under this provision lessens or alters the need for independent evidence to support the testimony of a jailhouse informant in a criminal case.
A Plan of Action to Keep Oneself Safe
Defending oneself against the prosecution's use of a jailhouse informant requires preparation. In particular, you need the capacity to cast doubt on the witness's credibility. It's crucial to look into the source's past and see if they have any criminal records. It is also important to learn whether the prosecution offered any assurances to the confidential source. It would help if you also made every effort to unearth anything else that might damage the informant's credibility.
Having a fair trial is one of your most basic rights. If you're facing criminal accusations, knowing your rights and how to assert them can help you prepare a solid defense. Prosecutors often utilize jailhouse informant testimony against criminal defendants, despite a significant flaw in this line of evidence.
Need an Attorney? CALL NOW: 310-274-6529
Seppi Esfandi is an Expert Attorney who has over 21 years of practice defending a variety of cases.