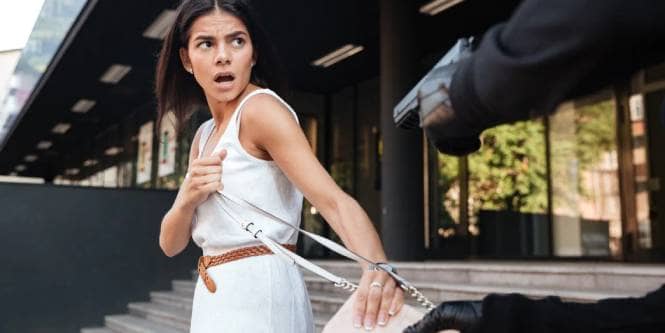 What is the Crime of "Jugging"?
Before learning about the jugging crime, becoming familiar with all the jugging terminology is essential. The concept of "jugging" has a limited number of possible interpretations, as can be seen when searching for it; however, when the term is examined with a focus on criminology, the true meaning of the term is revealed.
According to the source cited by Wiktionary:
Jugging typically refers to a person who follows and then targets unwary customers of financial institutions to steal or attempt to loot money from them.
This is how juggling is done. Authorities have issued a warning about an increase in thefts targeting people who visit financial institutions, according to a brief explanation provided by the reputable news website 'The Statesman.' As a result, it would be advisable for anyone who plans to withdraw money from a bank soon to proceed with extra caution.
How are Deceptive Tactics Carried Out?
Although jugging can be done by one person, it's more common to see two or more attackers carry it out. To target a customer who frequently carries a bank bag or envelope, the suspects wait in a vehicle and watch the activity of a bank or other establishment. The perpetrators then follow the victim to their next location and take their cash or valuables by forcing them to part with them or breaking into their vehicle.
What is the Origin of the Word "Jugging"?
The Urban Dictionary defines jugging as "making money," "finessing," or " stealing." The origin of the phrase is still a little unclear. According to some records, the nickname given to a bank bag is where the term originated.
What are the potential crimes that can arise from jugging?
Jugging can lead to various accusations, such as burglary of a dwelling or automobile, aggravated robbery, and robbery. Here is every violation and its possible relevance to jugging:
Robbery
Robbery occurs when an individual intentionally, knowingly, or recklessly injures another while stealing or deliberately putting someone in fear of imminent injury or death.
If a jugger were to forcibly knock down a bank customer and snatch their envelope containing money, they would be charged with robbery.
Aggravated Robbery
Aggravated robbery is when the victim experiences significant physical harm, gets threatened with a lethal weapon, or sustains some form of injury, resulting in fear of imminent danger or death.
A jugger who wields a firearm and commands a bank patron to surrender their money will be charged with aggravated robbery because exhibiting a weapon is involved.
A Motor Vehicle Burglary
This occurs when someone breaks into or enters a vehicle intending to commit a felony or theft without the owner's permission.
If a jugger were to pursue a bank customer's automobile to their next destination and intrude upon it to abscond with money while the victim is completing another errand, the burglar would then be fully liable under the burglary from a motor vehicle.
Burglary of a Dwelling/Habitation
If an individual enters a habitation to steal, commit a felony, attack someone, or conceal themselves inside such a place, it amounts to burglary. Similarly, committing a felony, theft, or assault after making an entry would also qualify as burglary.
If a jugger pursues a bank customer to their place of dwelling and subsequently burgles their house when they are away to procure money unlawfully, such an individual would face a charge of burglary of a habitation.
Numerous law enforcement agencies nationwide caution against the escalation of jugging robberies and encourage individuals to remain cautious. An illustration of this can be seen in the announcement by the Houston Police Department, which declares that the incidents of jugging recorded up to October 2022 have exceeded the previous year's complete figure, reaching a total of 735 instances. Several of the occurrences involve crimes of a violent nature, exemplified by cases where individuals are publicly accosted and robbed by assailants. Furthermore, to emphasize the perils, the Houston Police Department has established a robbery-oriented YouTube channel that showcases videos of jugging events.
Furthermore, Honolulu Police Sergeant Chris Kim articulated that jugging is prevalent throughout the island of Oahu. Frequently, culprits rob individuals in proximity to automated teller machines and subsequently abscond on a motorized scooter or pedal-powered cycle. Moreover, Axios provides reports concerning advisable measures promulgated by law enforcement agencies in distinct municipalities such as Burbank in California, Austin in Texas, Miami Springs in Florida, and Spanish Fort in Alabama when it comes to hugging.
Need an Attorney? CALL NOW: 310-274-6529
Seppi Esfandi is an Expert Attorney who has over 21 years of practice defending a variety of cases.